Welcome to Culture Curve—your go-to guide to what's on the rise and slide in culture in December 2020.
This month we track the rise and rise of sexual wellness—an economy built on the idea that sexuality is as much a part of self-care as a trip to the gym or a bubble bath. We also unravel the mystery of mezcal, a clean boutique spirit on the rise, and hyper pop—genre-less music made for the internet generation.
Meanwhile, beauty brands that don't embrace inclusivity are out, a new age of influencer culture is on the horizon, and it's time to forget stereotypes in queer TV.
Here's what's on the rise, and on the slide this month.
The Sexual Wellness Economy
Mezcal
Hyper Pop Music
Non-Inclusive Beauty
Influencers vs Creators
The Hetero Gaze on TV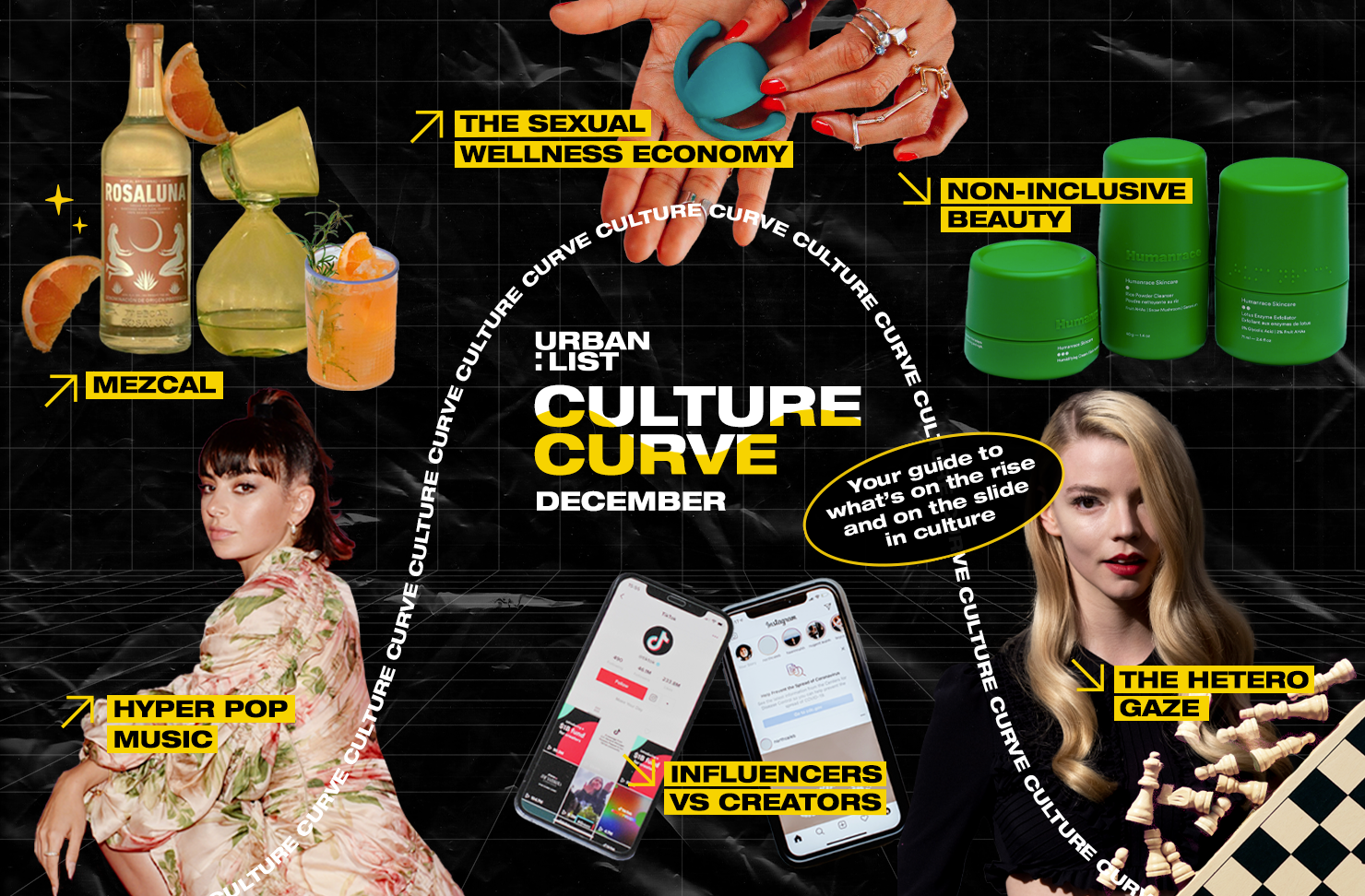 ON THE RISE
There Are No More Taboos In The Booming Sexual Wellness Economy
The sexual wellness economy is on the rise at a rapid pace. While the industry saw huge spikes in purchasing behaviour throughout COVID-19-induced lockdowns (sex toy brand Womanizer reported sales figures more than half its original forecast of March this year), these numbers are enduring and continue to surge in the pipeline. Cision's 2020 sexual wellness industry outlook estimates the industry to skyrocket to almost $110 billion by 2027 (its market size sitting at $75 million only just last year). Along with this, Google Trends breakout search terms for this year include searches like "best sex toys 2020", "lubricant", "sex stores near me", and "weirdest sex toys".
At first glance, these figures might seem to be down to COVID-19, there is a deeper cultural movement that's happening across the world. From female empowerment, sexual education, and sexual health in general, there's an army of forces pushing all things "sex" as a health concept to be prioritised as much as your mental and physical wellbeing. On a brand level, this year has seen The Iconic, Revolve, and ShowPony all expand their digital presence in selling sex toys. On top of this, sex toy retailer Lovehoney now regularly refers to itself as a "sexual wellness" site, enhancing this newfound holistic wellness approach to sex products.
We dive deeper into the catalysts changing the definition of pleasure and sex here, a natural progression from the mental health-focused millennials and those from Generation Z.
Mezcal Is Having A Moment With Gen Z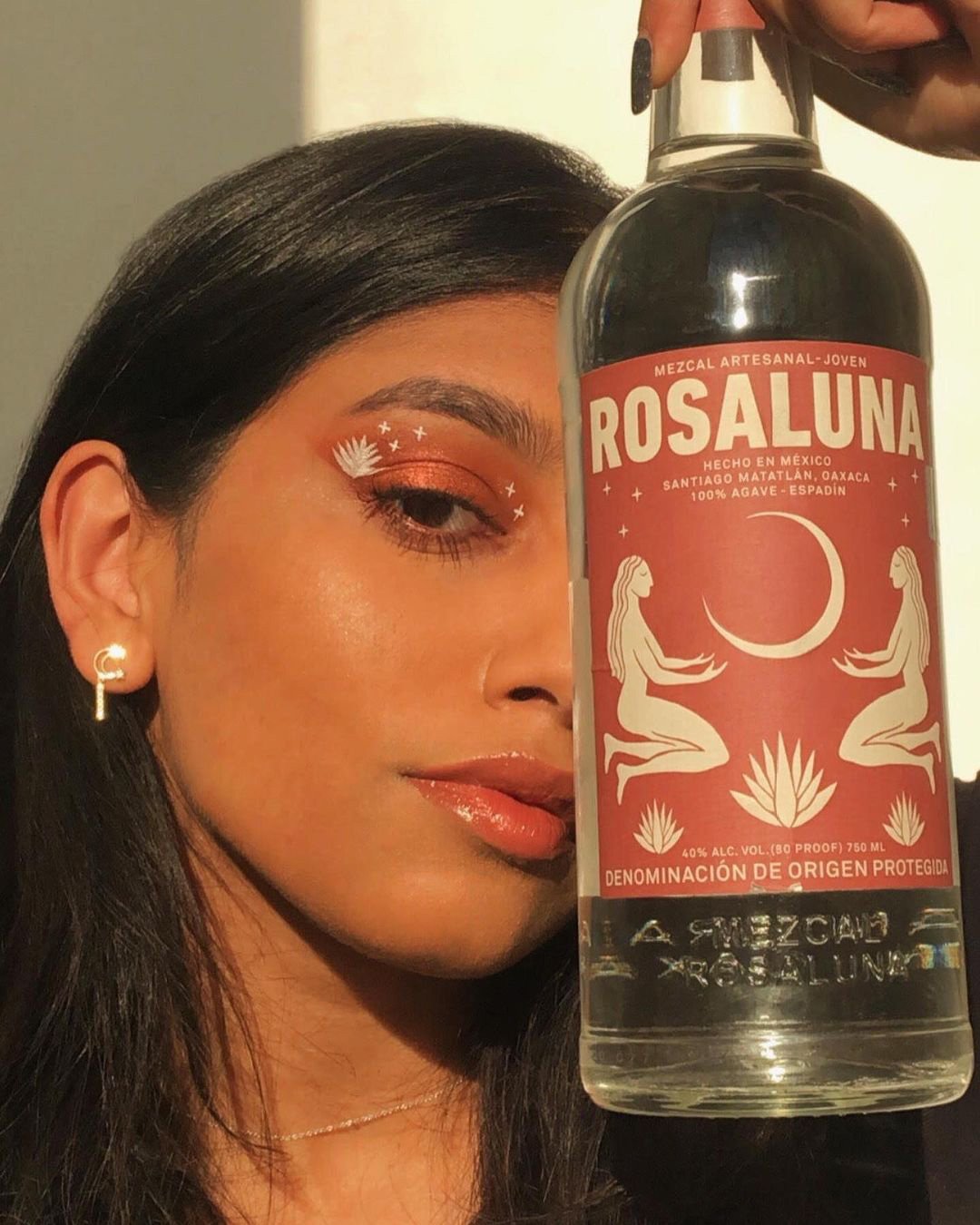 While tequila might have been the mind-bending spirit of choice for younger generations for decades—in 2020, it's set to be usurped by its more Gen Z-friendly sibling, mezcal. If you're not yet familiar with this Mexican spirit, to taste, it's a bit like tequila but smokier, with more artisanal and sustainable appeal. To dive a bit deeper, tequila is actually just a type of mezcal, made specifically with Blue Weber agave. Mezcal is a looser, more free spirit, which can be made from any type of agave, but has a zero-tolerance for artificial ingredients, making it a cleaner, purer, (hangover-free) type drink.
While Millennials are the champions of irreverent, anti-mainstream, adventurous boutique booze—like craft beers, local spirits, luxury bagged wines, bottled cocktails, and natural wine—mezcal is proving to be the natural next step, especially with health-conscious Gen Z. Apparently, among its other "clean" benefits, mezcal is one of the few spirits that contain simple sugars, making it easier for the body to process.
It's been on the rise for a few years now, with Pernod Ricard acquiring a majority stake in Mexican mezcal producer Del Maguey in 2017. And now, the global mezcal market is booming, with forecasts claiming it will hit $819 million by 2027, growing at 10.4% annually.
At home, it's really catching on. From Cantina OK!, which just scored a spot on the Worlds 50 Best Bars list, to 2020 newcomers like Esteban and Calita, in Sydney mezcal-centric venues are proving to be the ultimate hot ticket. In the U.S, an indie mezcal brand called Rosaluna is making major waves with an Instagram presence and astrology-inspired graphics. Created by a set of brand marketers from the beauty and music industry, and with a youth audience in mind rather than high-brow tequila drinkers, it's already proving to be a hit, having been picked up by Soho House clubs as the first "house mezcal" and selling 30% of its inventory in its first two weeks of launch as well as a sell-out line of mezcal-themed merch.
Hyper Pop Is A Non-Genre For The Ages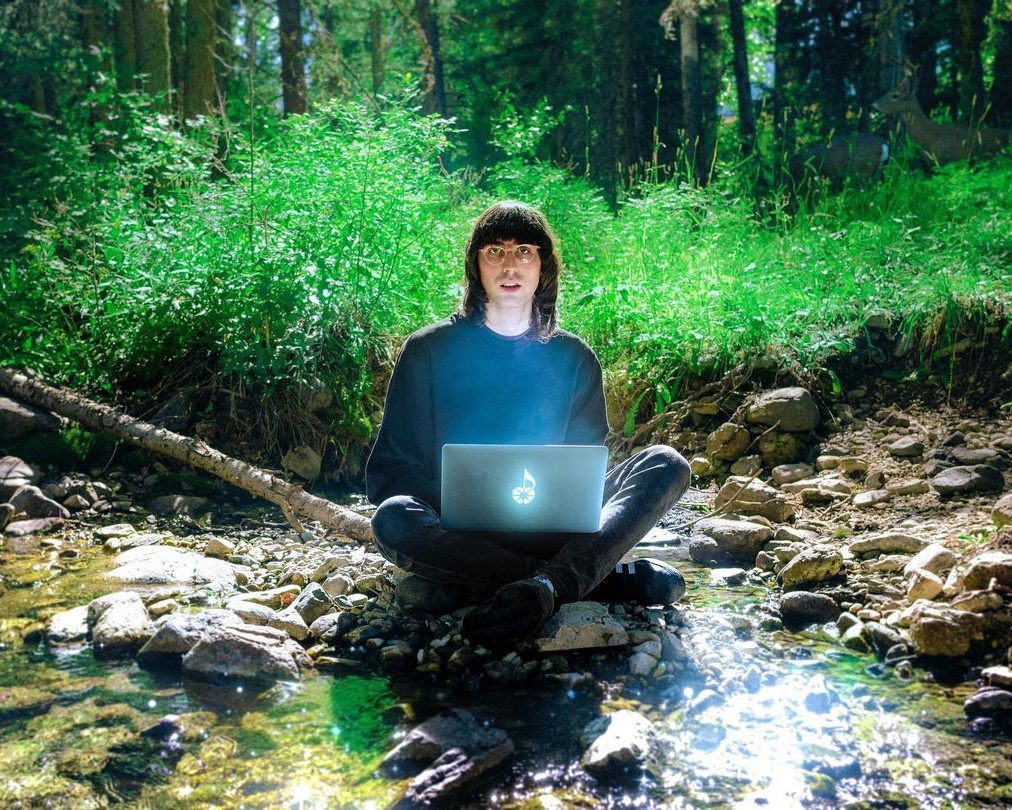 While COVID has been without discrimination in its shockwave effect throughout the world—one industry that has been shaken immensely this year is the music industry. With hundreds of festivals, concerts, world tours, and local gigs cancelled, the structure of pop music and artist promotion is changing. Changing to be optimised for streaming services so consumers don't skip artists, changing to meet audiences on non-traditional platforms like TikTok, and changing to present a new concept of "live" performances.
As well as this, categorising music into typical genres has really become a thing of the past. This is why it could be a bit paradoxical to call Hyper Pop a music genre for "the genre-less", which has seen a huge increase in streaming sessions of the past year. Though its origins stem from big names like A.G. Cook and 100 gecs, Hyper Pop really shot into the limelight when a dedicated Spotify playlist was curated at the end of 2019 which featured a heap of music from 100 gecs and then artists who were part of A.G. Cook's experimental pop music collective PC Music. The playlist, and its new clout as a genre to define music that essentially can't be categorised under any other, usually collates music with a mix of bubblegum pop, rap, lo-fi trap, trance, EDM, hip hop, and more. However, the underlying foundation of Hyper Pop as a paradoxical genre is less about its music influences and more about being "genre-less" and defying classic genres of music altogether.
That means there's really no consistency or formula to the type of music that gets thrown into the 130,000 strong follower playlist, instead, you'll find a chaotic concoction of musical thrills that continues to grow in popularity and one that's said to be a deep cultural reflection of our times. With this in mind, Hyper Pop music, much like the next generation of consumers, is rooted in the digital world—you won't find its sounds playing on mainstream radio yet you will find stand out tracks like Osquinn's Bad Idea streamed more than a million times on Spotify. Hyper Pop may be a hard term to define but its popularity is surely defining the next generation in music culture.
ON THE SLIDE
Beyond Fenty—Inclusivity In Beauty Is Now A Must Not A Maybe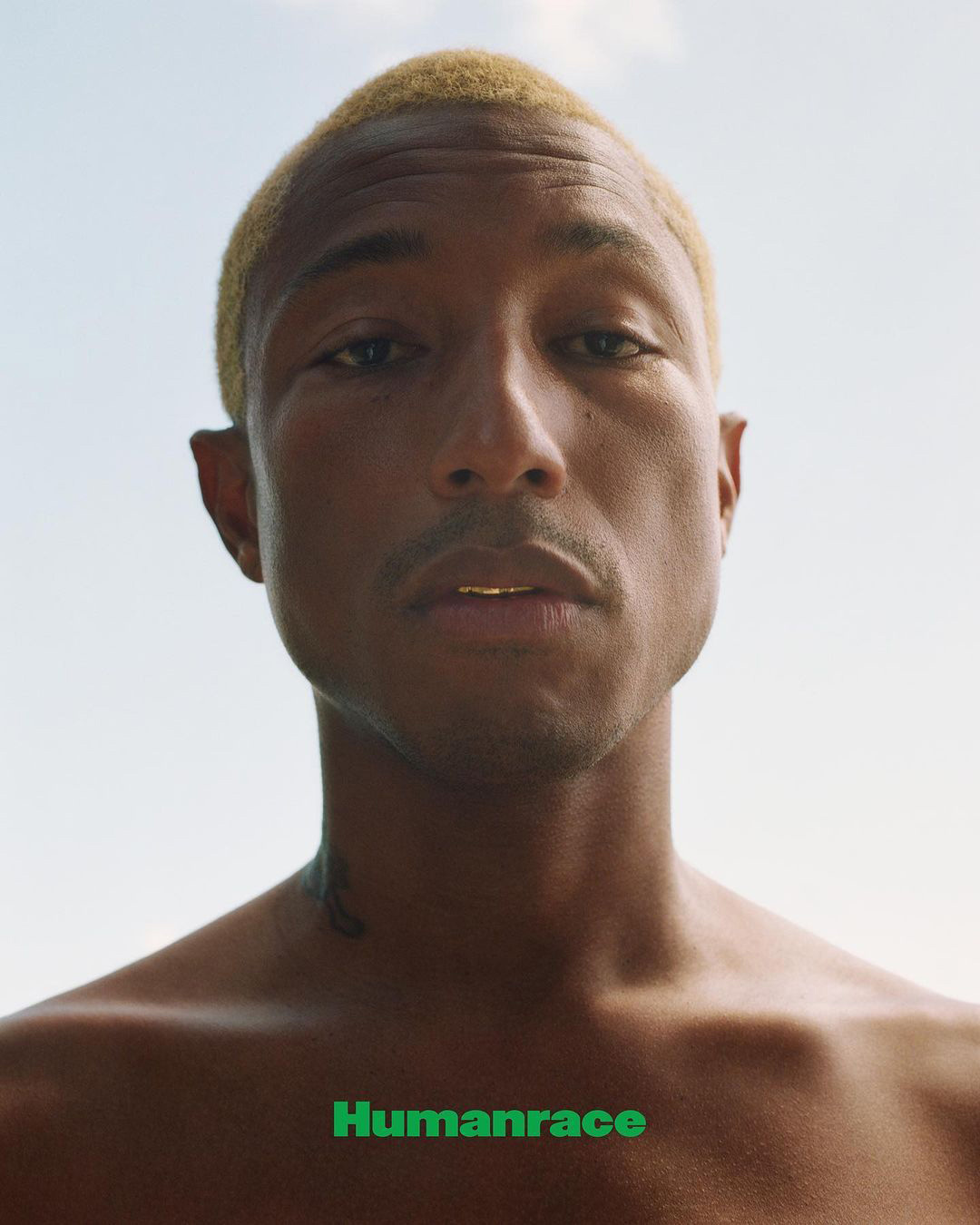 When Rihanna launched Fenty Beauty back in 2017, its USP (aside from having the ultimate cool-girl as its creator-founder), was its shade range. Forty different foundation shades, to be exact, and this was something to get excited about because inclusivity was an earth-shattering concept in the beauty industry. It was so revolutionary, Time Magazine named Fenty's foundation best invention of the year—alongside Willy Wonka-style elevators that move in all directions and mainstream electric cars.
Fast forward some three years and inclusivity in makeup has become as important a consideration for consumers as its ingredient list and its eco-credentials—with mainstream makeup brands following the Fenty example, like Becca, who now has the largest range of highlighter shades of any brand, and new brands, like EveryHue Beauty, Patrick Starrr's ONE/SIZE and Milk Makeup, that place inclusivity and diversity in the spotlight.
But, of course, the essence of inclusivity isn't solely based on being race-inclusive—rather that the definition of beauty might be ageless, genderless, even boundless and indefinite—and that breaking down more exclusive definitions of beauty should be the responsibility of beauty brands. So in 2020, beyond shade ranges, inclusive and genderless skincare and self-care are on the up. Among those leading the charge is SUPERFLUID, a vegan beauty label based on "celebrating how beautiful it is to be human" started by Italian media brand FREEDA. And the most hyped is a new skincare line from Pharrell Williams. Titled Humanrace Skincare and teased in early November 2020 and released later the same month, it's all about the luxury of self-care, and, as Williams put it, "Humanrace Skincare doesn't differentiate by race or gender. We're creating for humans; we are all born in the same skin and Humanrace celebrates this."
Creator Culture Is The Next Phase Of Influencer Marketing
If you're a company, brand or even an individual pretty savvied up on the likes of Instagram, YouTube, and Snapchat—you'll be all too familiar with the power of social media influencers. Their digital domination is nothing short of ubiquitous and has deeply affected the buying patterns of consumers across the world since media fragmentation really took flight back in 2006 when PayPerPost became the very first marketplace to pay bloggers to create content for brands.
While influencer marketing is definitely not over (with the influencer marketing industry set to be worth $15 billion by 2022), it is losing relevance and cultural currency and the next phase of influencer marketing is already here. Enter creator culture.
Unlike influencers whose clout stems from Instagram, "creators" have been born from TikTok and a shift from the perspective that an aesthetically pleasing feed means more followers, which means greater monetary return. Instead of a one-size-fits-all filter splashed across feeds and homogenous sponsored posts for teeth whiteners, tanning creams, and hair growth supplements, consumers now have niche levels of interests that need to be met forcing influencers to try and stay relevant. If influencers have always been the "shiny" beacons of brand partnerships, creators are a new breed. This class of individuals produces raw, unfiltered, low-production value with maximum relatability. And while Influencers may be in a constant race of boosting their engagement and increasing their follower count, creators have no emphasis on audience size but reel in invested communities and an even more loyal fan base.
Why It's Time To Move On From The Hetero Gaze On TV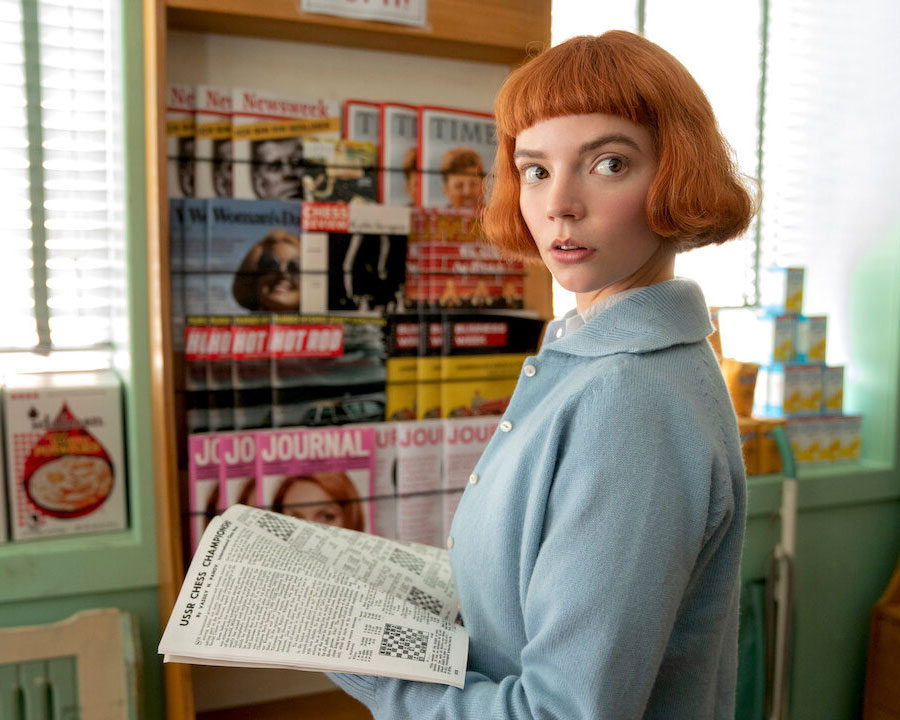 We've come a long way since Will And Grace. When the TV series first aired in 1998, it was the first show to have openly gay male lead characters (and, apparently, the reason Joe Biden changed his mind about same-sex marriage). Queer representation in TV and in Hollywood in general—as storytellers, characters, narratives, writers, directors, designers, and more—has only expanded and evolved over the two-plus decades since. From Modern Family and the petition to allow Mitchell and Cameron to kiss on-screen (which finally happened in 2010), all the way through to Ryan Murphy's seminal, ultra-popular series Glee, American Horror Story, and Pose, you could say we've entered into a vivid, plentiful, and positive era of pansexuality on TV, largely championed by Netflix and its growing library of LBTGQI+ content.
But, in 2020, stereotypes still puncture so much of queer TV. While the appearance of more queer-friendly content is progressive compared to the world of the 90s and before—when it comes to queerdom on our screens, it's time to look beyond the coming-out comedy canon and move on from all the tired tropes of the hetero gaze—like otherness, non-normal, two dimensional, token, and typecast.
Netflix's stylish new championship chess story The Queen's Gambit has been called "a queer TV hit" for its "several unapologetic queer characters". But several is a stretch and the show's implicitly queer characters, whose subtlety might be excused for a narrative set in the 60s, still haven't lost the standard hetero lens that's typically used to "see" or include queer characters and experiences on TV. We Are Your Voice Mag calls the show out as bi-phobic, largely because the unspoken queer experience chess prodigy Beth has with aloof French model Cleo is also tied up in alcoholism and substance abuse, reinforcing the stereotype that bi women are "selfish and irresponsible". Cleo is a narrative device, a vehicle for Beth to hit rock bottom, so she can ultimately rise to the top, aided by a gaggle of male chess champions. It's Netflix's most-watched scripted series to date, the styling is a dream, and chess sets are flying off shelves, but it does very little to trump stereotypes that plague the queer community.
Want to read more? Delve into Urban List's 2020 reader survey insights right here. Read last month's edition of Culture Curve here.
Design credit: Dominique Lonsdale
Image credits: Rosaluna, A. G. Cook Instagram, Humanrace, Netflix