Welcome to Culture Curve—your go-to guide to what's on the rise and slide in culture in November 2020.
As we edge towards the close of what has been a historically devastating year, vampire culture is re-emerging as the escapism cocktail of choice, and working holidays, now known as "workations" are the next phase of WFH life. In spite of the downturn, hotels are entering a new phase of ephemeral experience, and fashion has some optimistic, eccentric plans for our future post-pandemic wardrobes.
We also ask whether art can be separated from the artist in the age of Cancel Culture, and we look at why digital dating might not be the best way to cure a lonely COVID world.
Here's what's on the rise, and on the slide this month.
Vampire Culture
Workations
Next Generation Hotels
Tinder
Functional Style

JK Rowling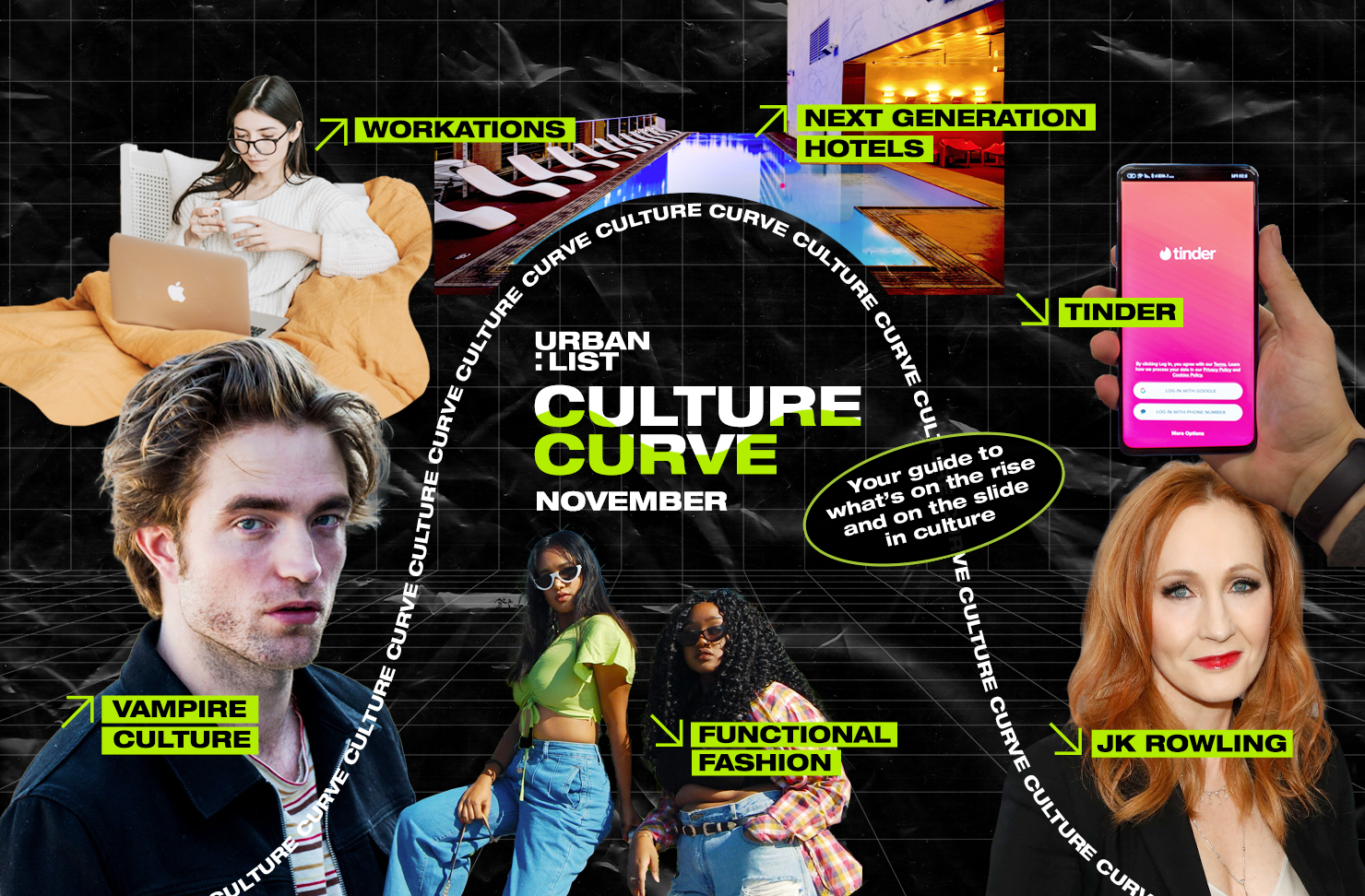 ON THE RISE
Vampires Never Die—Here's Why They Have A Stake In 2020
Author Stephanie Meyer's companion book to the Twilight saga, Midnight Sun, sold over 160 million copies worldwide this year, becoming an immediate bestseller within the first week of its launch in August. Now, top of vampire enthusiasts' minds is Netflix's upcoming queer vampire series First Kill, loosely based on a short story from within V.E Schwab's famous Vampires Never Get Old: Tales With Fresh Bite. But surely we're all a bit over Dracula by now? Why is our love of vampires so immortal? And why is vampire culture on the up in 2020?
From angsty teen drama (Twilight) to icy, sombre twists on the genre (Let The Right One In), and stylish, artistic cultured vampires (Only Lovers Left Alive), the last decade of vampire content really hit a saturation point between 2008 and 2013, riding the long, dark, fantastical wave paved by Edward and Bella. At the time, the world was navigating the Global Financial Crisis. In tumultuous times, fantasy and romantic fiction tend to soar in popularity, while all other genres decline. Looking further back, the original Buffy The Vampire Slayer series (1992) and the original Vampire Diaries books were popular during the 90s, around the same time the US entered a recession and, at home, even Australia's GDP fell by 1.7 per cent.
It's safe to say, 2020 provides the perfect backdrop for a vampire saga. The world has become increasingly divided, a once-in-a-century pandemic is raging, social unrest is rife, and a global recession, which will be the deepest since WWII, is looming. And so, TikTok users are supergluing DIY vampire fangs to their teeth; Google Trends shows a 700 percent spike in search terms like "V-Wars" and "Vampire Diaries". Maybe vampire culture is a metaphor for the harsh realities of capitalism (blood-sucking beings that continuously take for their own gain). Maybe it's a vice to tap into fears around race relations, or simply a form of escapism which explores the anxieties and desires of a time we can't really make sense of yet—one thing's for sure though, vampire culture thrives in troubled times.
From Ephemeral To Experiential, Hotels As We Know Them Are Evolving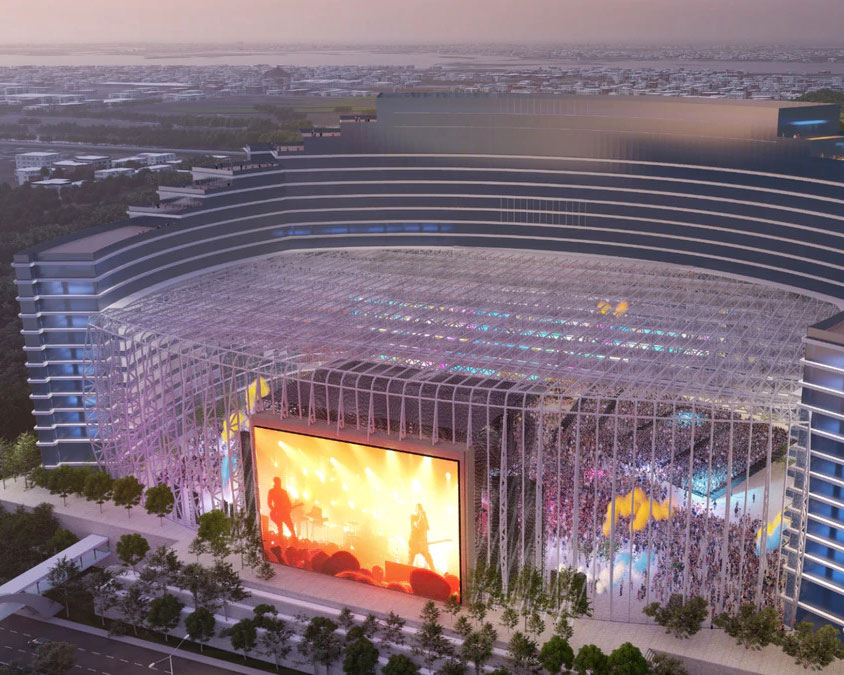 Hotels have been dealt a colossal blow this year. Speaking with Bloomberg, Four Seasons CEO Christian Clerc said, "Uncertainty is everywhere. Predicting anything is a shot in the dark." Even so, he still sees opportunities in the unprecedented downturn. "The bucket list isn't going away."
And so, in spite of travel's present dire straits, new styles of luxury getaways are emerging based on experience, solitude, and sustainability. Hotels as we know them are evolving. Launching a new global hotel brand in 2020 might seem bold, even mad, but Universal Music has stepped up to the plate. The iconic record label has partnered with Dakia U-Ventures to open a chain of music-based experiential hotels, called UMusic Hotels. With the first set to open in Atlanta, Biloxi in Mississippi, and another in Orlando, each property will be a luxury hotel built around a stadium-like concert hall—a sort of Coachella-meets-hotel kind of vibe.
Alongside purely experiential properties, "ephemeral", or "transient" hotels have been growing in popularity too thanks to their low-footprint, exclusive, personal appeal. Thierry Teyssier's 700,000 Heures claims to be the world's first ephemeral hotel. A little like an ice hotel that melts when the weather warms up, this concept sets up in one dreamy, off-the-beaten-path location for six months before moving on to somewhere completely different. Past destinations have included a traditional Khmer house in Cambodia and private apartments on Paris' storied Place Vendôme. And while the concept used to be only available to a private members club, in 2020 a series of locations became available to the general public. Black Tomato's "Blink" is a similar idea, where travellers can experience a personalised glamping experience in incredible, hard-to-reach remote areas of the globe.
It seems that after being shut off from the world—in whatever way we can now and whenever we can in the future—we'll be looking for richer experiences instead of short-lived distractions, that provide us with memories over pure escape.
In A WFH World, "Workations" Are The New Staycations
With international and, at times, local travel, basically off the cards this year, it's hard to picture life back when the freedom of planning a quick getaway, or the excitement of mapping out the best way to backpack through Central America, was the norm. Just as our work lives will never be the same again (we touched on the rise of new work hours here), it'll be a long time until travel, as we previously knew it, returns to normal.
Australia's 2020 Federal Budget was all about economic recovery and securing jobs, a sentiment mimicked by SEEK's latest employment insights at an individual level as employees prioritise job security more than ever. By the same token, this fight to hold onto employment and stay in your job has seen the average worker work 50 hours more since the pandemic started. This figure has likely also been influenced by the large number of people now working from home every day. It's this type of work situation that beefs up millennials' "always-on" culture, where the lines between work, home, and leisure cease to exist.
As a result, staycations are now being superseded by workations—a new way of combining work and leisure at the same time. For Airbnb, the big travel trends expected to really soar in 2021 centre on this very idea—working remotely. Along with flexible booking, searches for "strong Wi-Fi" and "backyards" are on the rise to make these working holidays as seamless as possible. At Urban List, audience interest in overseas workation packages in the Maldives and Aruba has peaked. There is now an incredible opportunity to channel hyper-local content and national content around this idea.
ON THE SLIDE
COVID Might Have Created A Lonely World—But Digital Dating Has Created A Dangerous One
For millennials and Gen Z, dating through COVID-19 is one of the most front-of-mind issues right now. Along with a swill of new dating phrases like "corona bae" and "iso-dating", Google Trends shows a significant jump during March of this year in terms that relate to dating and online dating through COVID.
While dating apps saw usage spike in a big way as people turned to virtual dates, Facebook Dating kicked off in the US, and Bumble tapped into the popularity of live streaming dates, as well as adding virtual date badges, and expanding the app's distance filter—a darker side of online dating has recently been bubbling to the surface.
The future of Tinder remains pretty unclear at the moment, especially after a joint Four Corners and triple j Hack investigation, Unmatched, which showed how the geosocial app failed to act on a number of sexual assault complaints and effectively safeguards sexual predators. The investigation also unearthed how Tinder uses the personal data of its users. It was also alleged by CHOICE that the dating app breaches misleading and deceptive provisions guaranteed by Australian Consumer Law.
Since the investigation, Tinder has updated its safety policies, but it seems the damage has been done: Google Trends is showing breakout searches in Australia for "how to delete tinder profile". While it doesn't spell the end of online dating, it does signal a need for platforms to work harder to protect users.
After The Darkest Of Times, Fashion Paints A Beautiful, Eccentric Utopian Future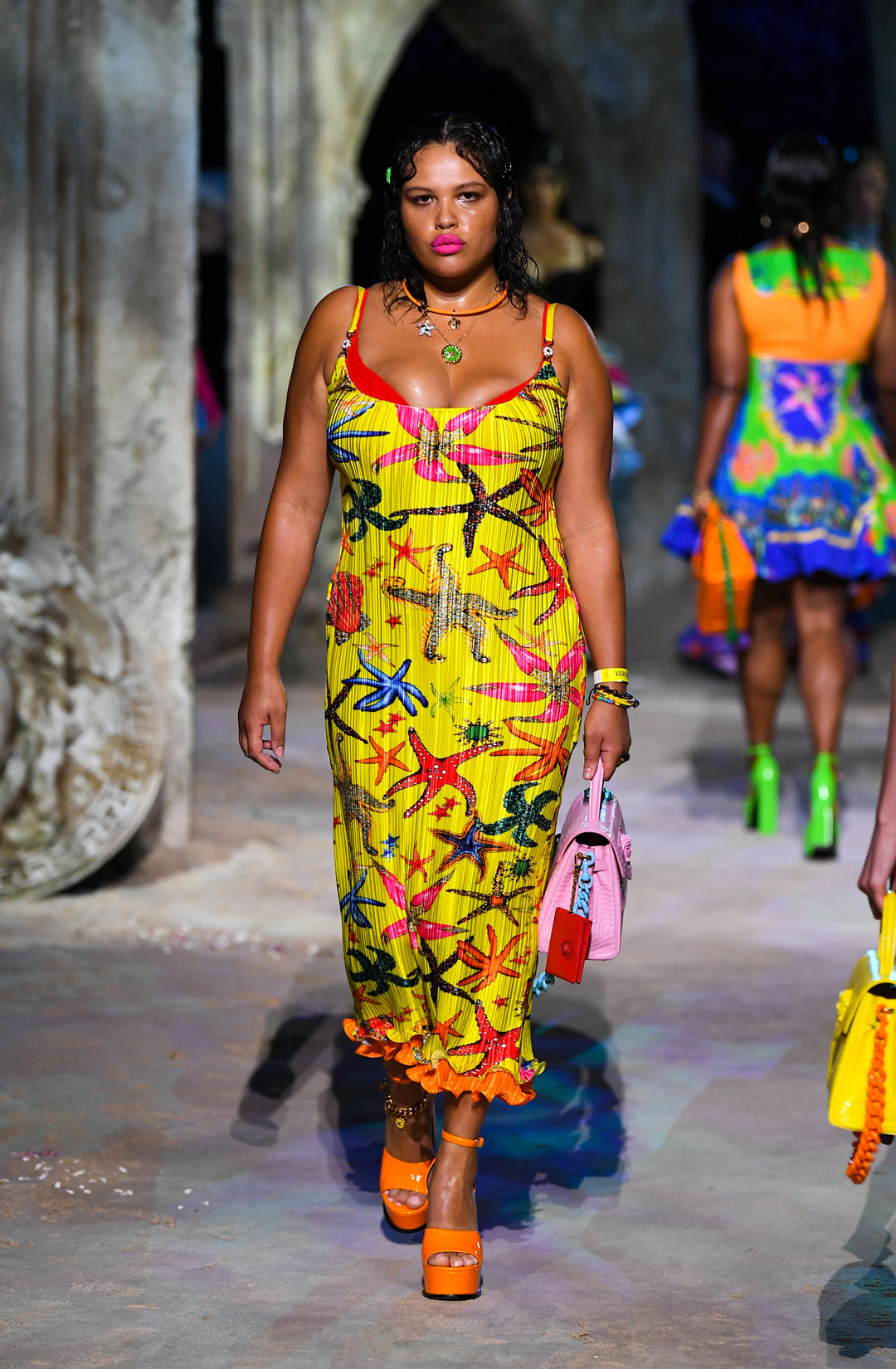 Before COVID-19, utility was having a major moment in high fashion. Case in point: cargo pants, hiking boots, boiler suits, utility vests, pockets, and polo shirts—all tropes of unfussy, functional fashion—were the foundations of collections at Proenza Schouler, Prada, Bottega Veneta, Miu Miu, and Chloé in 2019. Back then, we were a world entering an undefined dystopian age. Fashion didn't need to inspire hope, it simply needed to button up our chaos and support our unbridled globe-trotting lifestyles.
Then, COVID happened. Fashion houses made face masks, hand sanitiser, and medical technology. Loungewear and activewear surged in popularity as we all faced indefinite hours and evenings at home. Labels known for their dresses and dinner date-style handbags began to sew sweats and scrunchies and gym socks. With so much of the world still battling the pandemic in devastating numbers—you might have expected the very recent Spring Summer 2021 runway shows would have heroed more masks, more hoodies, more tracksuits. However, that wasn't what the world's fashion genius delivered.
From Milan, one of the pandemic's most infamous ground-zeros, Donatella Versace seemed to ask, what will the world want to wear when all of this is over? Her concept: glittering, fantastical mermaids meandering through the ruins of Atlantis, of course. A rebirth of Venus, charged with body positivity, gender non-conformity, neon starfish, and sequins. Speaking to Vogue, she said, "I wanted to do something disruptive and to break the rules because I think that, what worked a few months ago, does not make any sense today."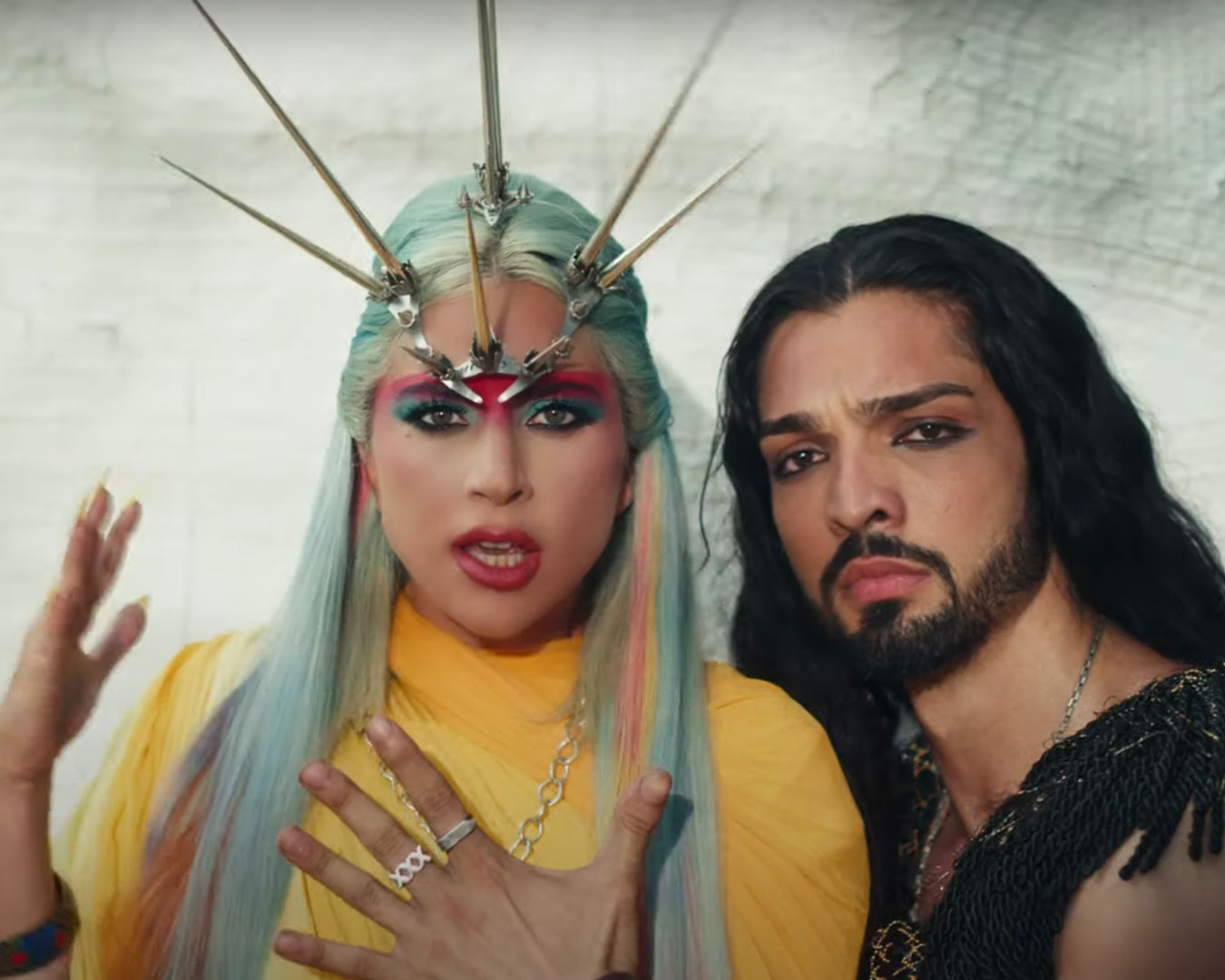 This eccentric, fantasy grade mood in fashion is also the driving narrative in Beyonce's deeply symbolic Black Is King and Lady Gaga's fashion-dream-meets-fashion-emergency video for the song 911.
And while most of us probably won't imitate Bey in custom Alon Livné or Gaga in a Lance Moore headdress anytime soon—functional fashion has lost its lustre. Similarly, loungewear, tracksuits, and all-day, everyday activewear, will probably soon feel like dress codes of a time we'd much rather put behind us. History tells us we'll want to dress up again—Dior's famous 1947 "New Look" was an eccentric mood for a new age far removed from the uniforms and the tragedy of WWII. If you're wondering what we'll all be wearing (or dreaming of wearing) in the near future, chances are it's not going to be pocket pants.
In The Age Of Cancel Culture, Is It Possible To Separate The Art From The Artist?
It's an age-old question—but it's one that has never felt more relevant as it has right now thanks to Cancel Culture, #MeToo, and celebrities' propensity to dispel unwanted (and largely irrelevant to their craft) opinions on Twitter. There's an argument that suggests we should separate the art from the artist in order to be able to appreciate the art, but ultimately, in 2020, with social media as a megaphone for all of our morals and values, where we draw the line has to be up to us.
It's an especially difficult line to draw when the art in question is especially prolific. From Picasso to Michael Jackson (depending on which Netflix doco you choose to believe), cutting out the cornerstone or iconoclast of a genre ain't easy. Disney's recently introduced content warnings for films like Peter Pan, Lady and the Tramp, and Dumbo, have been criticised for not being as explicit as the language used by Warner Bros. for Loony Toons. But what about when the artist is still living, and not necessarily fixed to a company? This brings us to what might be Cancel Culture's most unlikely culprit: JK Rowling.
The Harry Potter author has been in serious hot water across the best part of the year for some disturbing transphobic Tweets and a new Cormoran Strike book with a psychopathic serial killer who is a man that dresses as a woman (it's interesting to note that Rowling pens her Cormoran Strike novels under a male pseudonym—she has the privilege to switch between genders to suit her book sales). And while she's been airing her out-of-touch thoughts on the matter for months, Elon Musk-style, Harry Potter sales actually increased during the pandemic and Troubled Blood sales were not expected to be impacted by her Twitter rants. Perhaps the better question to ask here, is whether prolific artists are simply untouchable and unaccountable, thanks to their art?
Want to read more? Delve into Urban List's 2020 reader survey insights right here. Read last month's edition of Culture Curve here.
Design credit: Dominique Lonsdale
Image credits: Universal Music Group, Getty, Interscope