"Bourbon is the next big thing," says Denver Cramer, one half of the boutique glassware juggernaut, Denver & Liely. "Last year it was gin. But I reckon second half of 2019, you're going to see bourbon everywhere."
When this guy says bourbon will boom, it makes you want to run out and invest half your savings in Kentucky barrel futures. There isn't much he doesn't know about spirits.
In the meantime, we'll content ourselves with the boys' brand new glass: a hefty, hand-blown piece of art, specifically designed for drinking bourbon.
If you're not familiar with Denver & Liely, they're one of Australia's great home-grown success stories. They launched a whisky glass a few years back—a sculptural blend of art and science, specifically designed to enhance the whisky experience. It sold like hotcakes and was stocked everywhere from New York to Switzerland.
A specialty gin glass followed, thinner this time, taller, more delicate, designed for nosing botanicals and mixing tonic. Our bank balances took another hit.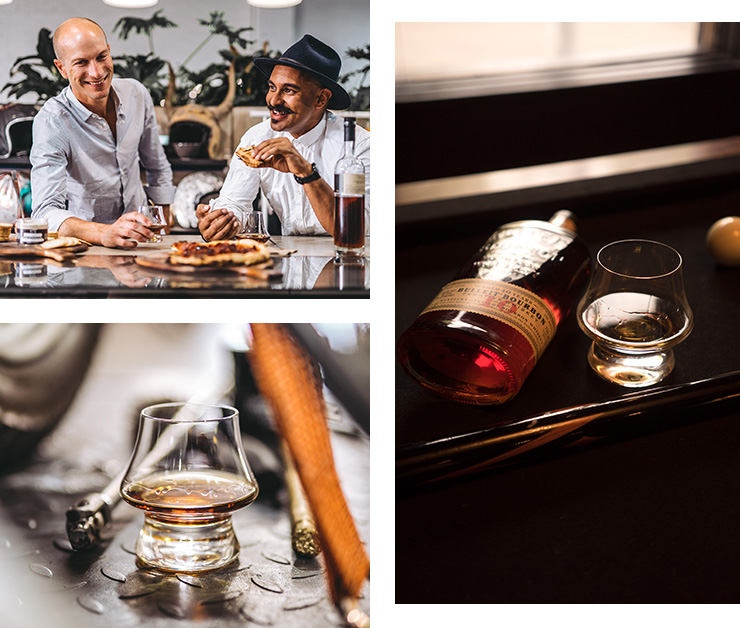 This weekend, the guys have released their third specialty glass: bourbon. And the shape might surprise some people.
"In America they usually drink bourbon out of either a Glencairn glass or a simple tumbler. And it's usually drunk with ice," Denver says. "That's why we added the thick base to this one—we've isolated your hand heat from the bourbon. The opening's a bit bigger than our whisky glass too, which takes the edge off the drink. It's less volatile, easier to taste and smell."
Denver and co-owner Liely Faulkner researched the crap out of this one. They spent months touring the southern states, particularly Kentucky and Tennessee, visiting bars, chatting to locals, seeing how Americans drink bourbon. What makes this spirit so interesting?
"We were staying at this place called Bardstown, where a lot of the big distilleries are" says Denver. "And we noticed people pair their drinks differently to here. They'll eat mac n' cheese with their bourbon, or big rib racks."
"Here it's a bit more wanky. Like our whisky glass—that's a scientific tool. You can define notes, work out the ageing and stuff. But you go to America and have bourbon in a bar, and they don't give a shit about that."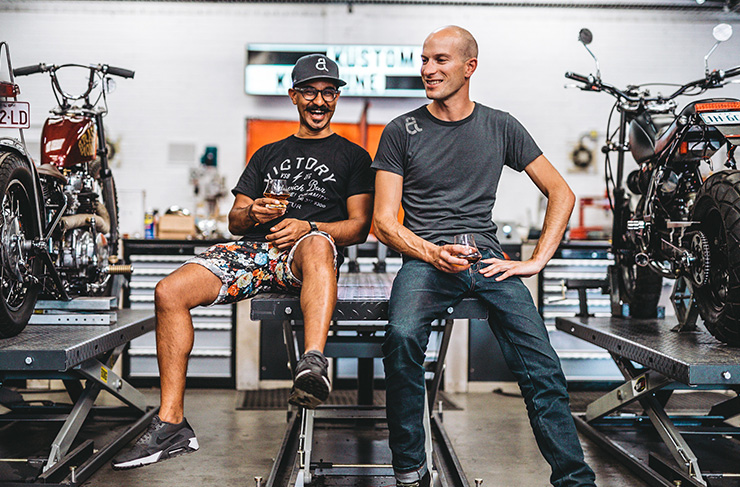 Denver and Liely realized what mattered with bourbon was the experience, not the high-brow tasting stuff. It's all about smoothness, the feel and the heft, the strength of the alcohol.
The new glass is designed to capture all that. And it does feel good in your hand: heavy, solid, easy-drinking. You can almost hear the honky-tonk music and the crack of billiard balls.
You can get Denver & Liely's new bourbon glass through their website. Like the previous glasses, it'll be made by hand in limited batches. You'll probably see it pop-up in boutique bottle shops over the next few months.
Want to learn more about Denver & Liely? Check them out over here.
Image credit: Denver & Liely