2020 has been a wild ride for everyone, but if the year has taught us anything, it's that nothing lifts your spirits quite like giving back to those who need it most. And what better way to give back than by showing your 'True Colours' and donating blood.
This year, Australian Red Cross Lifeblood has partnered with six epic Aussie artists to create six inspiring limited-edition bandage designs. So you can flex your true colours all while doing a good deed.
We all know how important it is to give blood, but did you know 31,000 blood donations are needed each week? Not only that, but one in three people will need blood products in their life, yet only one in thirty are donating. And to put things even further into perspective, donated blood only lasts 42 days —which is why it's so important for Aussies not to just donate once, but to book in regularly to help meet the demands of an appointment being needed every 10 seconds in Australia. And while it sounds like a big task, we're here to let you know it's totally doable, if we all 'band' together, to help (see what we did there?).
Get around these artists in collaboration with Third Drawer Down, helping you rep' this great deed in style.
GEMMA O'BRIEN, NEW SOUTH WALES
Known for her bold super-graphics, illustrative lettering and hand-painted murals, O'Brien's work is all about elevating type to art and combining lettering and illustration in eye-catching ways. Her style is sought after by leading brands including Tiffany & Co, The New York Times and even Google.
"The phrase 'One of Kind' is not only a celebration of each individual's uniqueness but also the value of life itself — an amazing gift that you can give through the simple act of donating blood", O'Brien says.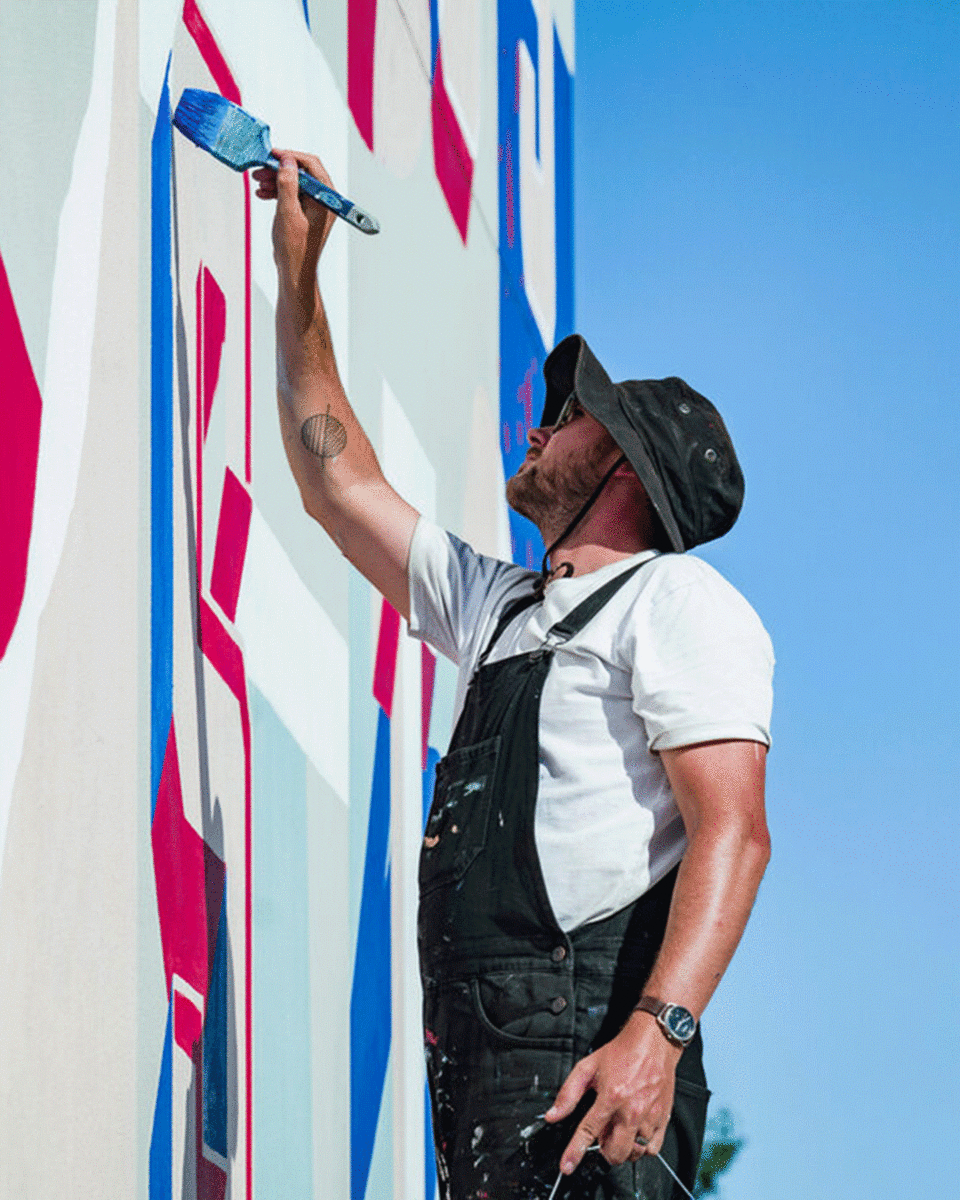 Beci Orpin, Victoria
Working as a creative practitioner based in Melbourne, Beci has had her work exhibited both locally and internationally. Falling somewhere between, illustration, design and craft, her creative flare can be described as colourful, graphic, bold, feminine and dream-like. A true national treasure.
"I give blood because it's one of the most practical and economical ways to help others. Not everyone has spare money, but a lot of people have spare blood. I wanted to bring home this message with a pattern of lines made up of positive messages and images of giving and general happiness, Orpin explains. "I hope it makes the blood giver feel extra congratulated and pleased with themselves."
Kenny Pittock, Victoria
Working primarily with ceramic sculpture and painting, Kenny combines words, play and wordplay in response to contemporary Australian culture and celebrating the mundane.
"Most of us would give an arm and a leg to save someone's life," he points out. "But luckily there's no need to do that when we can give blood instead."
Georgia Perry, Victoria
With a passion for spreading much-needed joy and optimism, Perry's colourful work extends across illustration, graphic design, styling, photography and product design.
Inspired in part by the mesmerising and gentle movement of her Lava Lamp, Perry says her design for the True Colours Bandage series features calming, concentric blobs floating in space. "I chose an uplifting colour combination that I know I'd be happy to show off after donating blood," she says.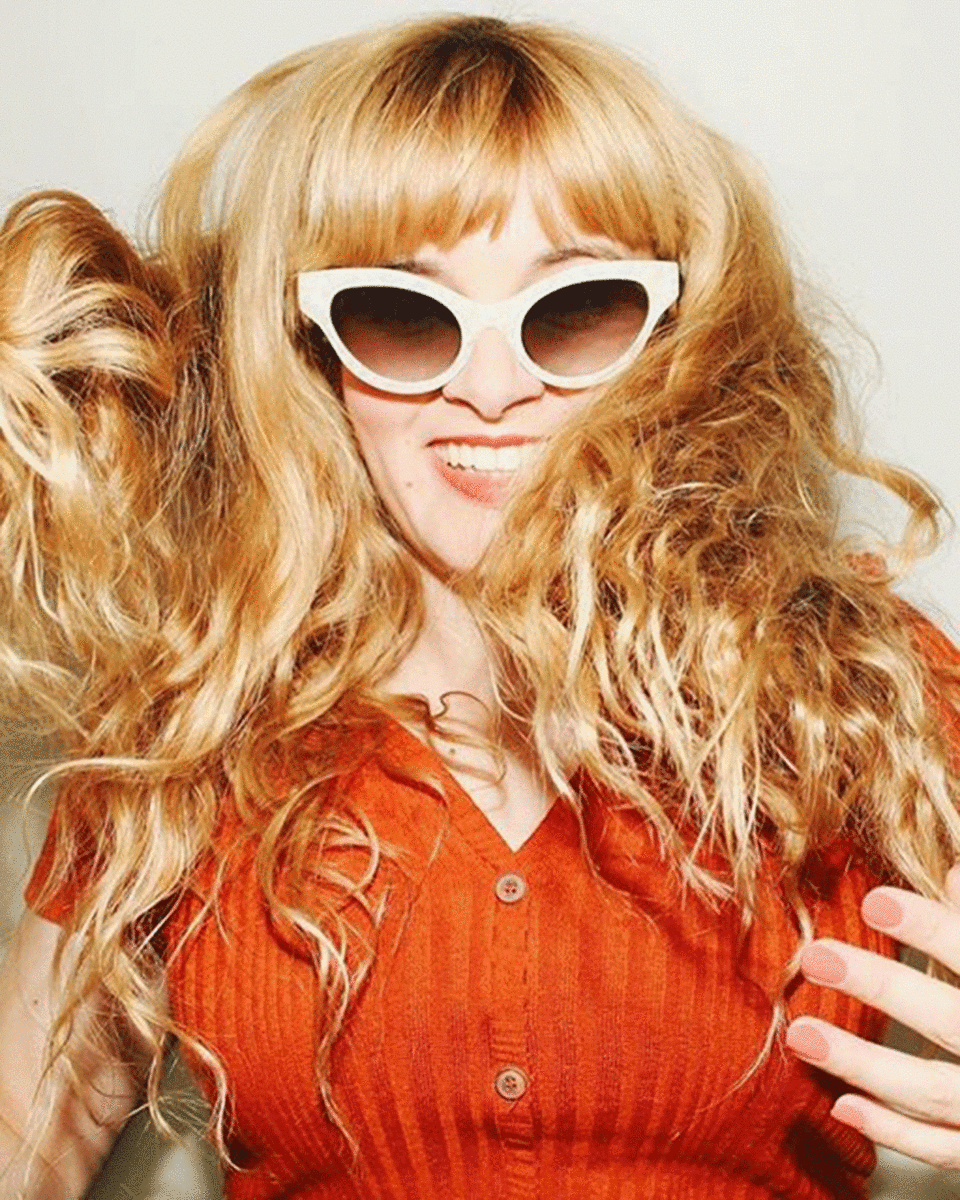 Brian Robinson, Queensland
Having grown up in the Torres Strait Islands, Robinson gained valuable knowledge and appreciation of the culture of his people and was influenced by their myths and legends as well as the traditional motifs and natural carving abilities of the Islanders.
"Blood is the most precious gift that anyone can give to another person — the gift of life," Robinson explains. "I chose to be a part of this project because of its importance in bringing this life-giving elixir to people in need."
Chris Nixon, Western Australia
Creating across illustration, graphic design, creative direction and public art, Nixon's work is inspired by his hometown of Perth. He draws creativity from the classic surf culture with an emphasis on the handmade and crafted using colour, texture and pattern, across children's books, animations, commercial illustrations and large artwork installations.
Responding to the theme 'Life' by exploring the relationship between humans and the natural world, Nixon wanted to show that balance tessellating across the design. "I've been a blood and plasma donor for a long time, seeing it as my duty to donate, because I can," he says. "It only seemed right to use my work to support the cause and bring some light to the experience, because I can."
Want to snag one of these limited edition designs? Get in quick, the bandages are only available until the end of November so make sure to check your eligibility and book in now and help to save and improve the lives of Australians around the country by giving blood.
Editor's note: This article is sponsored by Lifeblood and proudly endorsed by Urban List. Thank you for supporting the sponsors who make Urban List possible. Click here for more information on our editorial policy.