ICYMI: Spring is the best time to see these watery cascades in all their glory, once the snow has melted and flowers are starting to bloom. A unique sensory experience, no 10/10 trip is complete without a few roaring waterfalls.
So, we teamed up with our mates at Visit Victoria to help uncover some of the best waterfalls in the state, just in time for spring – you're welcome!
MacKenzie Falls
Grampians
One of Victoria's largest waterfalls and arguably the most popular among locals (and Sydney tourists, they all love us), MacKenzie Falls flows all-year but is at its best (read: loudest) at the start of spring.
There are two lookouts that vary in difficulty, depending on how many Nutella burgers you've had this year. The Mackenzie Falls Lookout Walk is graded as easy, and will drop you at a lookout soaring above MacKenzie Falls and the MacKenzie River. The walk is suitable for wheelchairs, and there are several great lookouts on the way to the MacKenzie Falls carpark, including Bluff Lookout.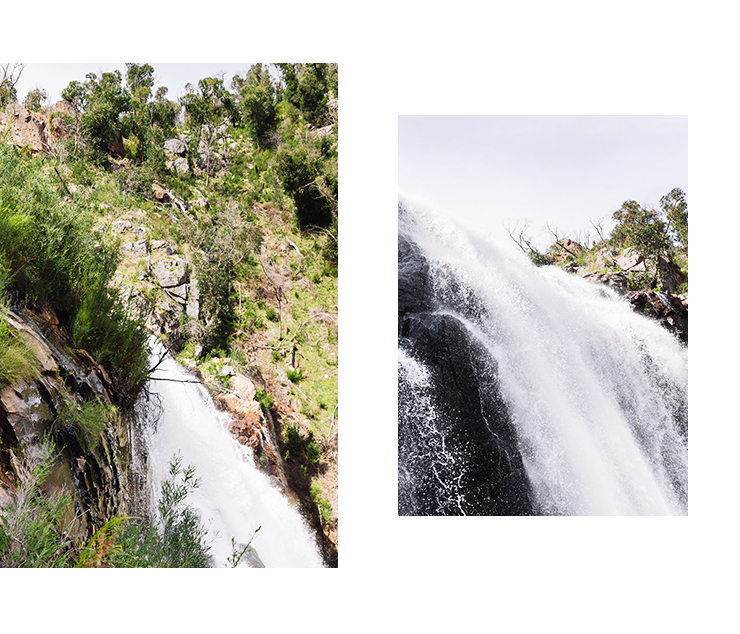 MacKenzie Falls Walk will take you past Broken Falls lookout and the base of MacKenzie Falls. It is steep in some sections, so BYO walking shoes!
Hot tip: If you're planning a trip down, you'll want to stay the weekend. For the ultimate #roadtrip goals, check out the luxurious glamping tents at Halls Gap Lakeside. There are five individually-styled glamping tents, including the aero-themed tent, complete with a fully functional 737 flight simulator.
Nigretta & Wannon Falls
Grampians
Just over three hours out of Melbourne are two of the most stunning waterfalls around. You can camp in the reserve at Wannon Falls, now that nights are over five degrees, or there is access all the way to the base of Nigretta Falls.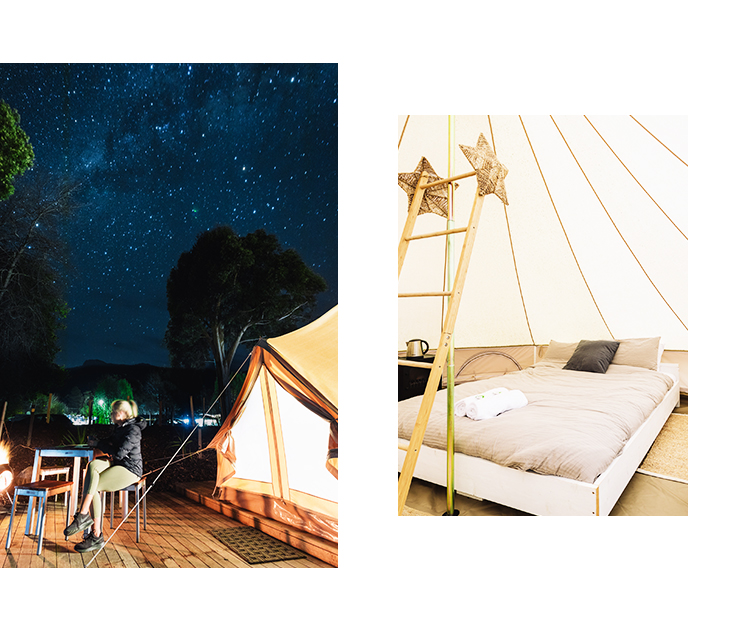 Tooronga & Amphitheatre Falls
Gippsland
A modest two-hour drive out of Melbourne sits the Tooronga and Amphitheatre Falls. The green wonderland features two separate waterfalls, which you can access via lush, circular walking loops. Pack a picnic basket for a trip that doesn't involve a four-phone-charge battery pack.
Trentham Falls
Trentham
Victoria's highest single-drop waterfall and over five million years old, Trentham Falls formed when molten lava rapidly cooled across the old Coliban River Valley. It's still as hot with locals and tourists as ever.
A stunning spot for photography between September and November with moss-covered grounds, glittering water and fresh fauna, it's an effortlessly romantic getaway from Melbourne. We recommend picking up some goodies from the local producers down at Trentham or Woodend for a not-too-hot but not-too-cold spring picnic. Our favourites include the Redbeard Bakery and Maloa House. You're going to walk it off on a scenic route anyway, right?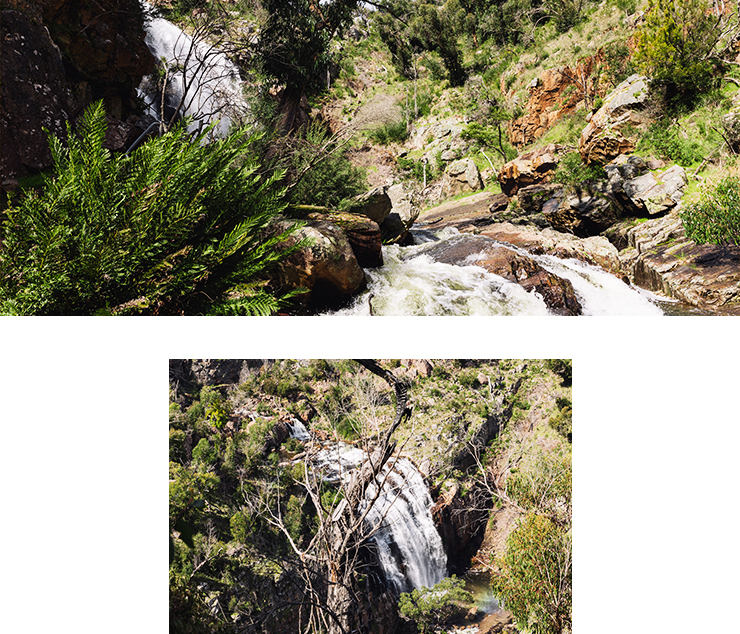 Steavenson Falls
Marysville
A short drive from the idyllic town of Marysville is Steavenson Falls. Drive right up to the waterfalls or take the scenic return walk to find a stunning cascading waterfall that pools into picture-perfect still blue waters.
Marysville is also prime home base for exploring the Cathedral Ranges, one of Victoria's best spots for hiking, rock climbing and walking trails. Aim for a weekend-long trip to make the most of your time in the region.
Agnes Falls
Gippsland
Agnes Falls is just a five-minute walk away from the car park, so it's the perfect spot to get your Instagram fill with the minimal exertion (#fitgoals). At 59 metres, Agnes Falls are the highest single span falls in the whole of Vic. The area includes a picnic area and is a short stroll to the Blum Gum Forest viewing platform.
Hopetoun Falls
Great Otway National Park
Located in the Otways region of Victoria, the trail to the top of Hopetoun Falls is mainly stairs and railing if you're keen to burn off that triple-patty burger. The 30-metre waterfall is surrounded by thick tree ferns, giving the area a fairy-tale feel. Alternatively, you can drive to the top and pick up another triple-patty burger on the way home.
Planning to check out some stunning waterfalls? Make sure to have a sneaky peek at Visit Victoria's waterfall guide, or check out every event you need to know about this spring...some are super limited (*hint hint nudge nudge*).
Image credit: Griffin Simm for The Urban List & Provided.
Editor's note: This article is proudly sponsored by Visit Victoria and endorsed by The Urban List. Thank you for supporting the sponsors who make The Urban List possible. Click here for more information on our editorial policy.