It's no secret that we are completely, utterly, 100% obsessed with eyebrows here in the Urban List office – after all, the darn things have the ability to totally transform the look of your face (for better…or for worse!).
In our quest to find the best brows in Melbourne, we've tried every method under the sun – waxing, tinting, plucking, you get the gist!
It's eyebrow threading, though, that's been getting a lot of attention lately – the buzz is that this ancient hair removal method could very well be the key to having the best brows in town!
Keen to know more about this curious eyebrow threading biznizz, we sat down with Jaimee Trio from Simply Brows & Lashes – the go-to destination for eyebrow threading in Melbourne (they do waxing, shaping and tinting too!) plus top quality eyelash extensions.
With salons located in both South Yarra and Camberwell, Jaimee leads a team of expert beauty therapists who quite frankly, KNOW. THEIR. STUFF. Want the best brows in Melbourne? Too easy – simply book in with the Simply Brows & Lashes team.
So, eyebrow-fiends, prepare to drop the tweezers and the wax – eyebrow threading is where it's at!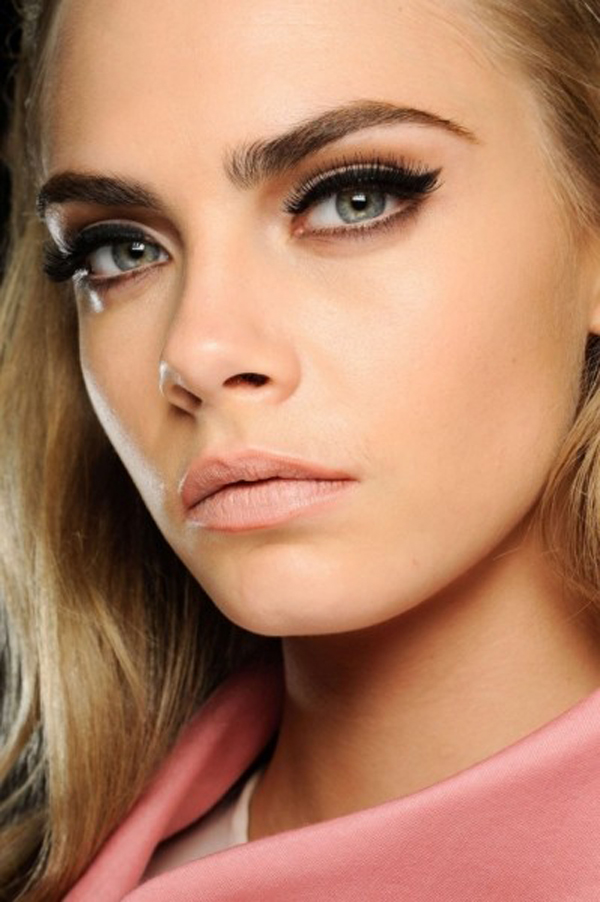 SO WHAT EXACTLY IS THREADING?
'Threading works like plucking or waxing in that it pulls the hair out from the root. A twist of cotton thread is moved over the skin, trapping the hair in the process and pulling it out from the follicle. It's an acquired skill that definitely takes a lot of practice in order to be perfect; however the results of eyebrow threading are amazing – think eyebrows that are shaped to perfection! It needs to be seen to be believed.'
WHERE DID THREADING ORIGINATE?
'There has been a lot of debate about where exactly threading started – ask someone from India and they'll tell you India, ask someone from Persia and they'll tell you Persia – but in any case, threading has been around for over 6000 years! Rumour has it that threading was also used in China for men's beards to create precise lines for the ancient version of designer stubble. And yes, they can do that too for guys at Simply Brows & Lashes!'
IS IT ONLY EYEBROW THREADING THAT'S OFFERED?
'Nope – any area of the body can be threaded; however, threading is mostly used for the face as it is so gentle on the skin. That said, there are places in Persia where women get their whole bodies done for special occasions. This takes 2-3 women a few hours!'
WHAT ARE THE PROS OF THREADING?
Eyebrow threading gives you unbeatable brow definition – it seriously changes the look of the face!
It's incredibly precise and tames even the craziest of brows. A skilled threading artist can remove just one hair or an exact row of hair.
Threading is great for sensitive skin as no heat or chemicals are used. It's also a clean and hygienic process – only the thread touches the skin and is then thrown out.
The results last much longer than waxing or plucking, as threading removes every last little hair that waxing and plucking can sometimes miss.
Eyebrow threading doesn't stretch the delicate skin around the eye like waxing. Your future self will thank you for not giving yourself eyelid droop from too much brow waxing!
Threading is the quickest hair removal process – great if you want to be in and out!
ARE THERE ANY CONS WITH THREADING?
Threading is a true art, making it hard to find a good artist.
It can be painful if done by someone who isn't confident or quick with the threading process.
You can get small nicks of the skin, or the hair follicle can break if the threading artist is inexperienced.
Moral of the story? If you select your eyebrow shaping expert well, threading may just give you the best looking brows in Melbourne! To book simply give the Simply Brows & Lashes team a call at South Yarra or Camberwell, or book online today.
TUL Note: Today's List Love post is proudly sponsored by Simply Brows & Lashes and endorsed by The Urban List. Our sponsored posts will never be a secret. Thank you for supporting the sponsors who make The Urban List possible.
Image Credit: Ilux and Luke Ayers