In a world of increasing customisation, it only makes sense that a fashion staple like jeans would make the cut. And that's exactly what Rannia Al-Salihi and Supriya Dixit sought to do when they founded First Principles.
"The first thing we really clicked on was how much we hated buying jeans," Rannia says. "How horrible a process it currently was. I think because we were in a professional environment like investment banking, we were around tailor-made clothing a lot. Men get their suits tailored all the time, so it didn't seem that far-fetched or unrealistic to transition that aspect into something a little more day-to-day."
The idea grew from there, and within 18 months, the First Principles flagship opened its doors at 194 Little Collins St in the CBD.
The first thing you notice about the First Principles flagship is that unlike a typical clothing shop, there is no back of the store. In fact, the decor is so minimal, you might just think you stepped into a luxury boutique—white walls, dark hardware, and lots of trendy little touches.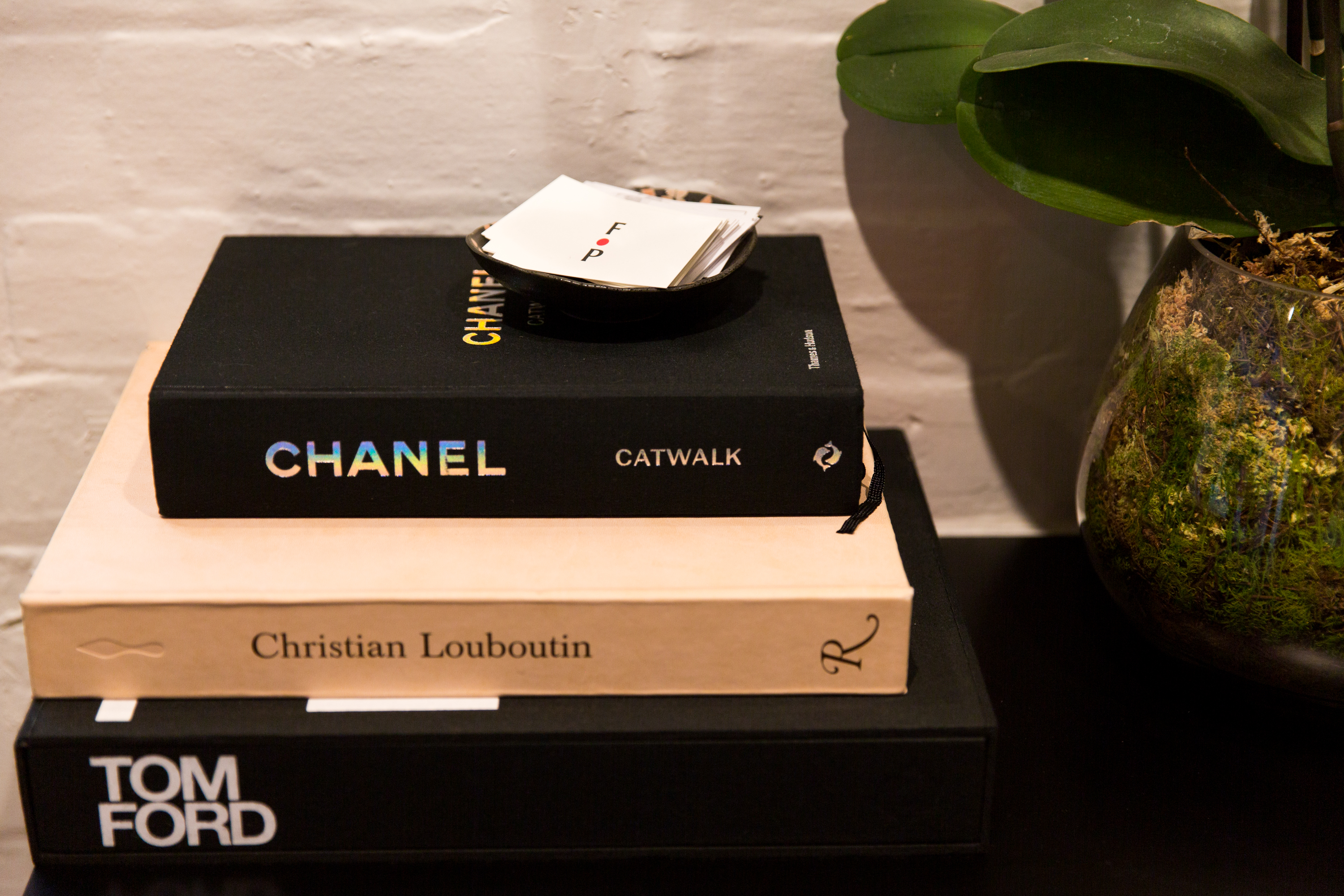 "The sustainability aspect of it is really important to us," co-founder Supriya says. "Not having stock in the store means that we don't waste a meter of fabric. It's all done when something's ordered, and because everything's made to size, it's never going to be a fast fashion brand."
First Principles also only sources the best Japanese denim from a reputable mill that has been around for centuries. So on top of being super sustainable, it's also ethical—two birds, one jean.
"We both gravitated towards Japanese denim because the more research we did, the more we found out that [the Japanese] really cared for their craft," Rannia says. "And Japanese denim fabric sits really well, it's super comfortable, and it's really high quality."
For those who have a phobia of tailors, rest assured that the First Principles fitting process is very straightforward. And the best part? You only have to do it once.
"When you go to a tailor, you kind of have to repeat that process for every new item of clothing" Rannia says. "So we really wanted to develop a really comprehensive process that you can do in one fitting session. After that, it's all digital, and you can buy all your future pairs online and you don't have to come in store again."
Gone are the days of struggling through a mountain of ill-fitting, poor quality jeans in a dimly lit fitting room. And remember that discontinued pair of jeans that fit you like a glove? First Principles can bring them back from the dead—except they'll be new and improved and way better than your old pair.
"We've had a few people come in with pictures of jeans or style that they once had or liked, and it's been really cool to see their reaction when we say we can bring it to life for them," says Supriya.
You can let Rannia and Supriya take care of all your custom denim needs at 194 Little Collins St from Monday through Sunday. We promise you won't regret it.
For more of what's happening in Melbourne, check out our Things To Do section.
Image credit: Annika Kafcaloudis