Melbourne's hype machine was running at full steam pre-COVID. A peroxide Fitzroy-fade was the haircut of choice, everyone was almost exclusively drinking pet-nat wines and Frankie's Tortas and Tacos' was selling out by mid arvo every day. Then life came to a halt; the regrowth began to show, no one would hear you flex over your newfound love of niche wines, and Frankie's had to shut up shop along with the rest of the world. Last week, however, Collingwood's favourite Mexican takeaway caravan reopened—and the hype is still palpable.
Frankie's does exactly what it says on the label. Instead of taking the usual route of burritos and quesadillas, however, the team have departed from the usual tropes of westernised Mexican by heroing the torta, which is best described as a Mexican sandwich in case you're not familiar.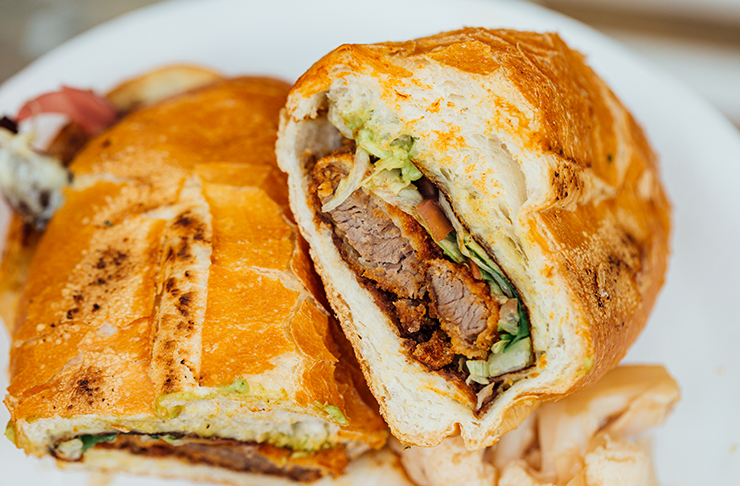 There are four options on the torta front, but there are two that give the ol' tastebuds a true slap in all the right ways. The first is the Al Pastor, which is their signature dish that's in the takeaway joint's byline "Home of the Al Pastor". This one's heavy with pork queso, pickles, avo and some coriander for cut-through on the palate. If you've got a hankering for beef, sub out the protein for the Milanese; you can't go wrong with either, unless of course you're a vego, in which case you should get onto the Asada Mushroom Torta stat.
The snackable counterparts to the torta offering are also worthy of a mention, too, with four taco variations on the menu. The selections follow suite with an Al Pastor, a Milanesa and Asada Mushroom taco, though the fourth option is switched out for another vegetarian number that's stacked with zucchini and green bean. And damn, it's good. So good that If you're opting for tacos, a mixed plate of three is suggested for the vege-curious.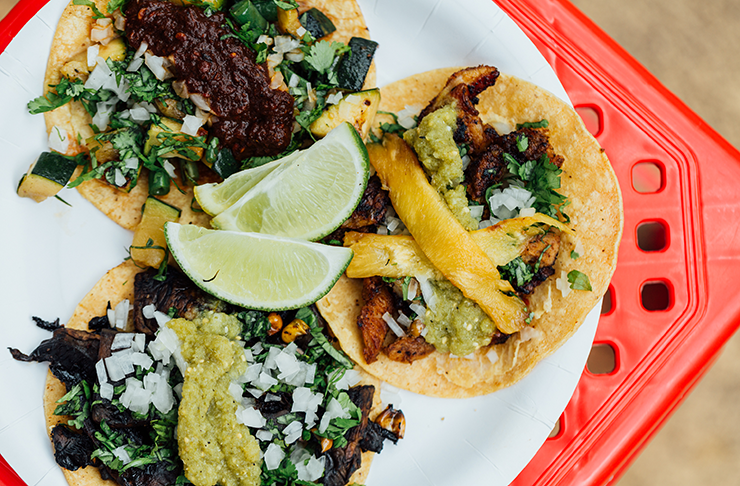 The Frankie's menu is one where it'd be rude not to order a little from column A and a little from column B. Hit up a taco to kick things off, fill up on a torta as the main event and tuck into the Padron peppers—which also fit under the 'damn good banner'—as a side. You'll most likely see several hot sauce options in front of you, which should be doused with caution unless you're planning on washing it down with a Jarros Mexican soda.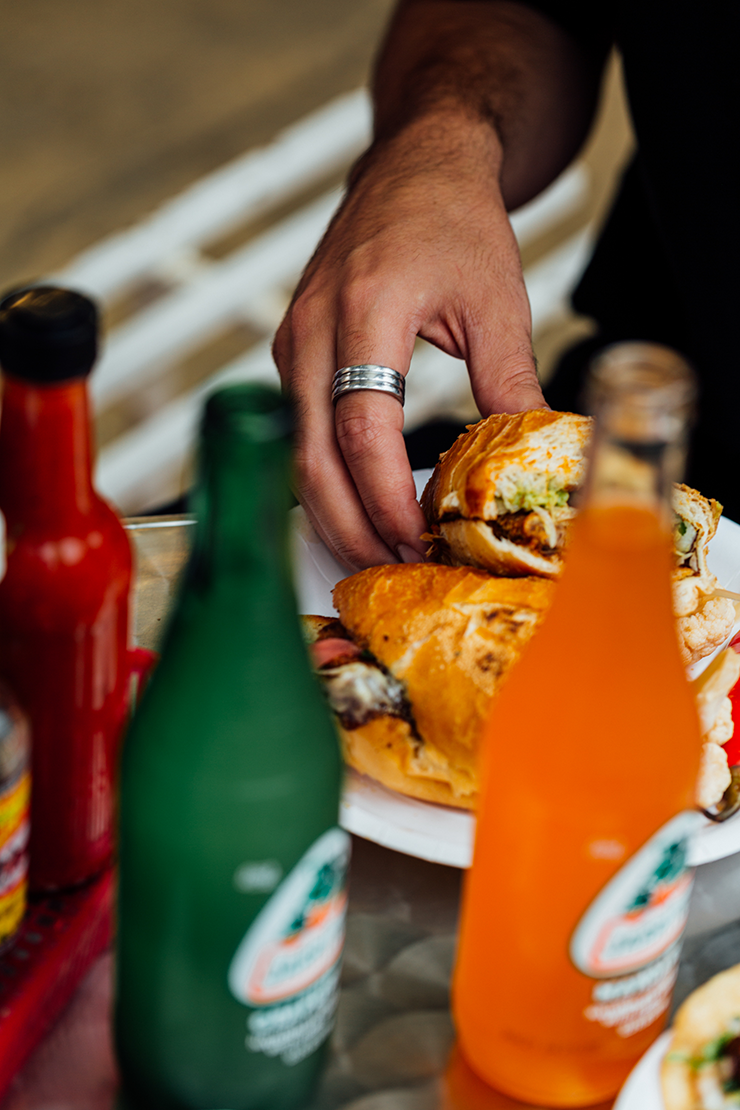 For the time being, Frankie's is easing back into a routine with limited opening hours from Thursday through Sunday, between 12pm to 3pm or until sold out. Given the limited seating in the car lot turned Mexican takeaway caravan, we can expect to see 'eating-in' as a possibility come June.
Nabbing a seat amongst the masses, however, might be another story. The hype is well-deserved, and we have a feeling it'll outlast that Fitzroy-fade for years to come.
Frankie's Tortas and Tacos can be found at 384 Smith Street, Collingwood.
Keep an eye out for more movent in Melbourne's hospo scene at our Food & Drink section.

Image credit: Annika Kafcaloudis