I don't know if you guys have noticed, but Melbourne's going through a French revolution right now (badum-cshh).
In the last six months, we've seen a bunch of new French restaurants, bistros, brasseries and wine bars pop up around town. The Lucas Group (Chin Chin, Kisume, Kong etc) is even opening an 80-seat French eatery by the end of the year. And let's just say, when that team moves, it means the battle lines are shifting.
So what's the deal? Is Melbourne finally getting over its Mexican kink? Have we eaten our last slow-cooked Texan brisket? Or is this just an evolution of the city's very garlicky French heritage? We sat down with some of the city's biggest Francophiles to get their take on Melbourne's obsession with pommes frites.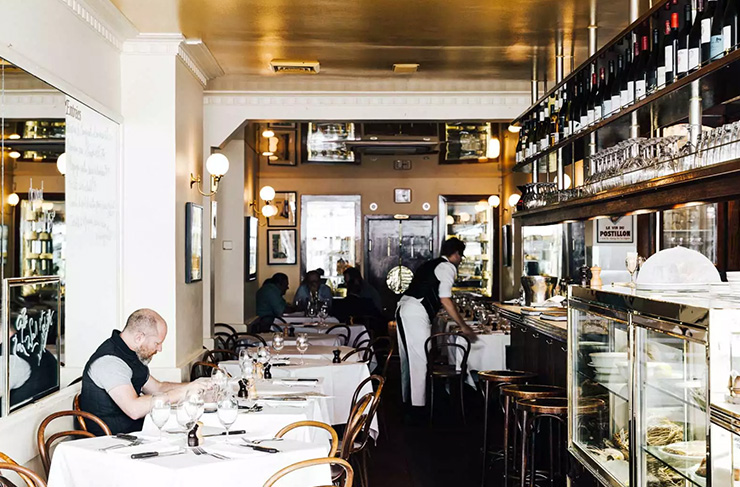 Photographer: Brook James
The OG | France Soir
Jean-Paul Prunetti
What changes have you noticed in French cuisine?
"I think French dining has changed a lot in some ways. Mainly the lightness of the dishes. We use a lot less sauce and butter now. People don't want a big heavy French meal these days. The beauty of French is that, once you have a beautiful product, you don't have to actually do much to it."
What do you think of the city's new French restaurants?
"We don't feel threatened by the new French restaurants. There's a lot of competition for sure, but we seem to be getting stronger. There's a lot of places in Melbourne, but no-one does what we do. You can get a steak anywhere, but it won't be a France Soir steak."
Read more about France Soir here.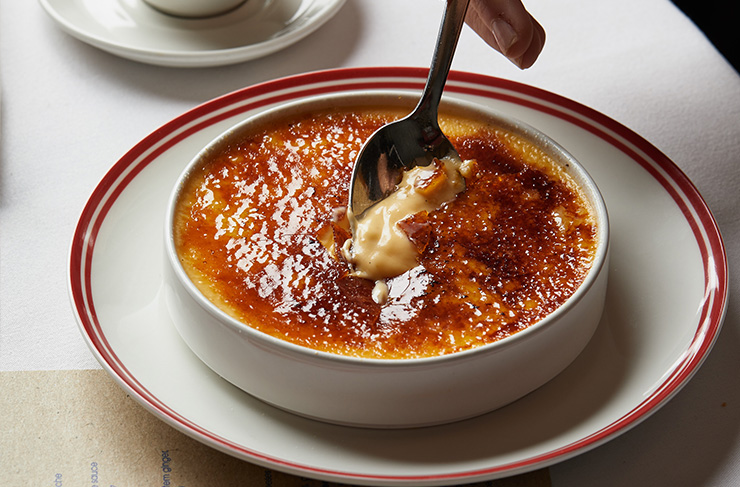 Photography: Griffin Simm
The New Kids | Garçon
Stef Fisher
Why did you want to start a French bistro?
"Well there's three types of French restaurant, right? There's the Brasserie, which is more refined, bigger wine list, elaborate décor etc. Then there's the fine dining, Michelin thing. And finally, there's the bistro, which is what we do. It's simple, not too fussy, pretty convivial. The bistro culture has long been a Parisian mythology, with the Hemingways and F Scott Fitzgeralds. We thought that's what was missing in this part of the CBD."
Do you think French is having a moment in Melbourne?
"Definitely. Melbourne's having a love affair with French things right now, that's for sure. We've always loved those classic dishes, but maybe we're getting more optimistic now. The champagne might be flowing a bit more freely than the last few years. Just look at Chris Lucas—he's always on the money. The zeitgeist. If he thinks French is the future, that's a safe bet."
Read more about Garçon here.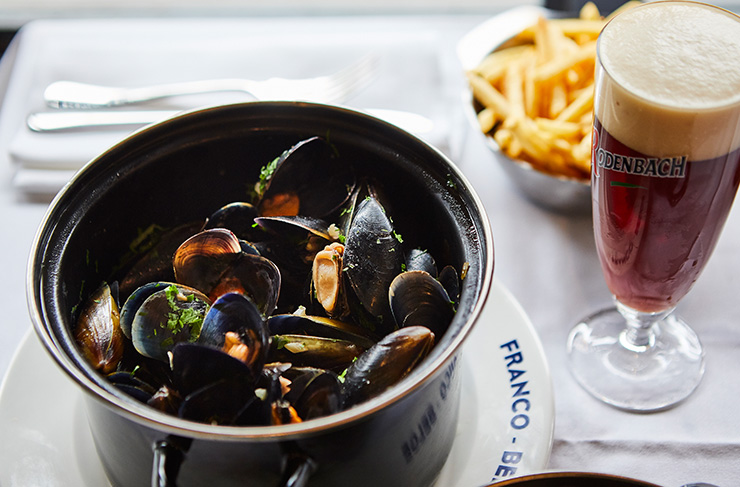 Photography: Michelle Jarni
The Belgians | Franco-Belge
Fred & Angela Gabriels
What did you guys want Franco-Belge to be?
"We're sticking to that traditional French feel, but with a definite Belgian twist. Mostly it's about the classics. We don't think French is a 'trend' as such. It's something you can eat all the time. It survives. French cuisine just floats along, unchanged, and that's what people like about it."
What kind of diners are you getting at the new restaurant?
"We're getting all sorts really. First dates, families. We have eight-year-olds coming in and ordering a pot of mussels. Kids aren't locked into chicken nuggets anymore. That's why we're sticking to the traditional meals—French and Belgian kids are brought-up on this cuisine, so why not here in Melbourne?"
Read more about Franco-Belge here.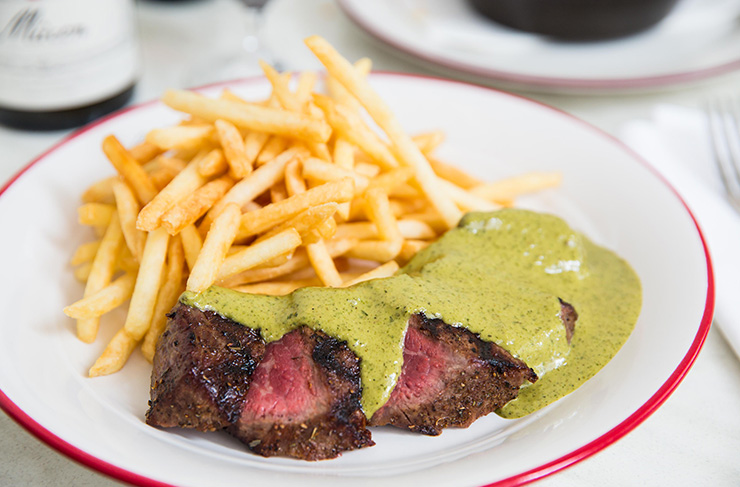 Photography: Jenna Fahey-White
The Steakhouse | Entrecôte
Jason Jones
Why does French have such longevity?
It's true. French is definitely having a moment right now, and the people that do it well will always stay around. To this day, my favourite restaurant in Melbourne is France Soir. Maybe it's a tongue-in-cheek thing with French—I mean you're serving up frogs legs and snails. A lot of the meat cuts are secondary cuts. But it's a classic, right? And you don't fuck with the classics.
What will Melbourne French look like in the future?
I think steak frites will always be our mainstay for dinner, but I feel there could be a little more Moroccan influence coming in over the next few years. Bringing those North African flavours. We're trying new things all the time too—stuff like scampi in citrus butter. You're seeing ceviche and coriander and stuff. But at the end of the day, it's all still French.
Read more about Entrecôte here.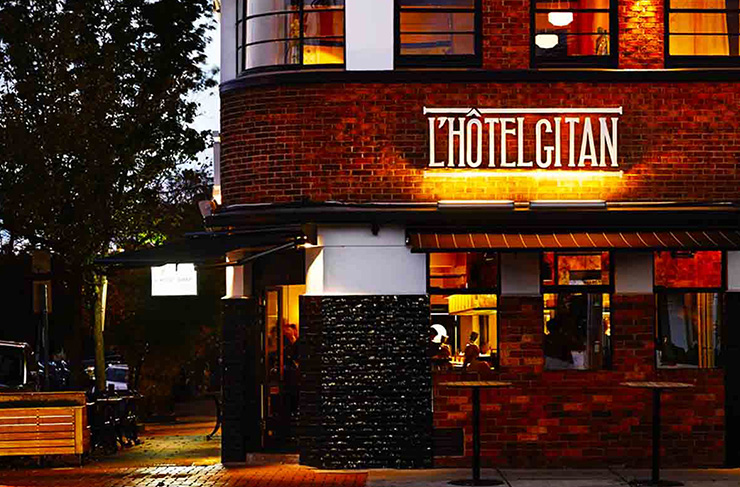 Photography: Hidden City Secrets
The Classic | L'Hotel Gitan
Antoine Reymond
What trends have you noticed in Melbourne French cuisine?
Raclette's a big one. That's something we did back at Bistro Gitan six and a half years ago, and I don't think anyone knew what it was. Now there's actual raclette stalls and raclette restaurants. But it's not just the food, it's the wine too—people are more switched on to different varieties. Heaps of our customers will drink straight burgundy all day long. It's great to see.
Where do you see Melbourne French going?
It's hard to say, eh? Whether the French trend will go for the next five years, no one knows. I don't think anyone can predict where Melbourne food will go, to be honest. But something I can say, if you look at the longest-serving restaurants in Melbourne, a lot of them are French. So if it's done well, there's longevity in French cooking. It's always going to be popular.
Read more about L'Hotel Gitan here.
Image credit: Griffin Simm