Going hard on soft furnishing purchases, but still finding them hard to place in your home? Why does it all look so good on the store floor, but when you get a few cushions or new curtains home, it looks like your home has been dressed by your dog?

It's a domestic misdemeanor around Melbourne, so thank your lucky side lamps that Scally Duggan Styling now offers a bespoke service around this here city.

Want to make an unused playroom inviting? Perhaps your apartment needs bringing into this century so you can sell it, or your pre-teen is stuck sleeping in a toddler's bedroom . . .
No space is too big or too small for this bespoke business. Combining their backgrounds in fashion buying and publishing, Sam and Penny offer relaxed, commitment-free consultations before they set sail to cruise their behemoth supply base – internationally and locally – to get the exact fit for you.

"Just because it works in a magazine, doesn't mean it will work in your home," Penny points out, "so it's really important for us to understand our clients' lifestyles, wants and wishes on even the smallest scale, so they don't feel pressured into implementing what trends or interior magazine titles dictate."

According to Sam, even seasonal tweaks can make a world of difference to your home's interior style.

"We are very much of the belief that – with a little bit of nouse and even less money - you can bring your home into a new season with some inexpensive additions – or removals – from any room," she says.

So, without further ado, we bring you SDS's top tips for updating your interiors for Spring.

1. Colour
Winter saw loads of tonal greys and blacks with strong pops of neon colours and skins (think zebra and leopard). Say farewell to them and store them for six months whilst you freshen up with neutral textures and tones like rattan and seagrass mats - cool to the eye, and underfoot.

Neutral mats look especially fresh against floorboards, which should be fully exposed in spring and summer!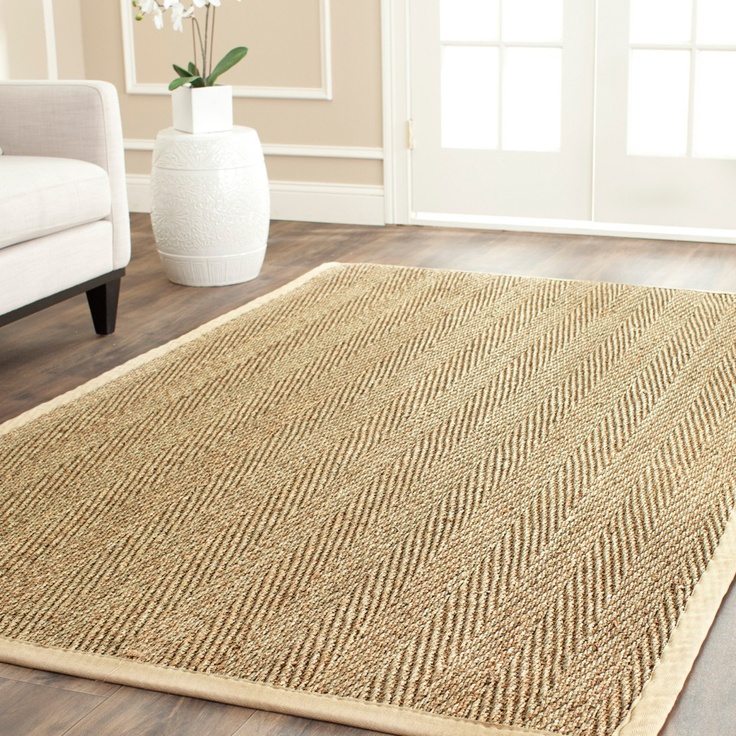 (Image credit: Pinterest)

2. Cushions & Throws
Opt for light linens, florals, spotted cushions and light plaids, instead of bright geometrics. For the cheapest update you can imagine, introduce some vintage tea towels to a sewing machine and some stuffing. Voila! You have a bespoke cushion to suit your home for as long – or as little – as you like.

"Keep your big items tonal (couches, tables) and trawl Op Shops for on-trend bottle green and mid-blue accents in tea towels, bowls, ceramics and frames," says Sam.

"These contrast beautifully with watermelon citrus colours and hot pinks that may be overstaying their welcome from winter," she adds.

3. Art
Bring in some colours of nature, including sea aqua, grass greens and sky blues. This can again be done simply with some polaroid snaps from summer smattering a cork board, or on a bigger scale with framed pieces. If it's the frame that is the problem, swap a heavy metal one for striking copper or beechwood.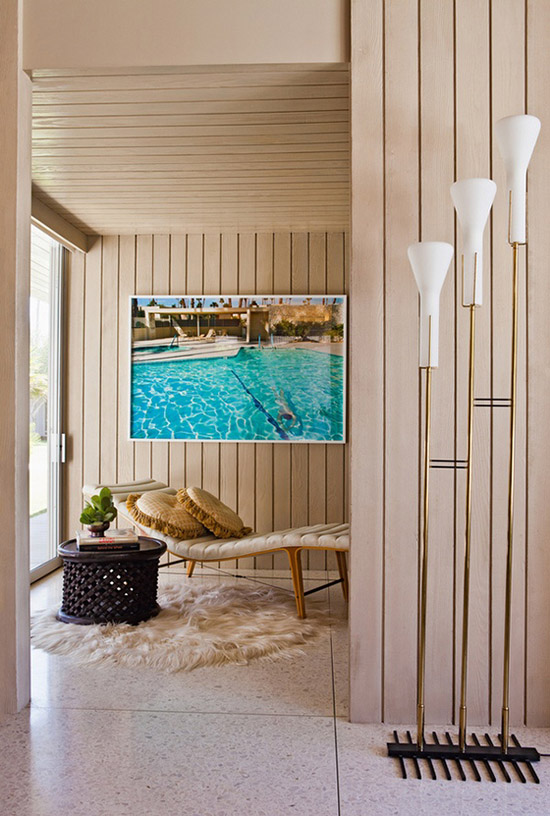 (Image credit: Whorange.net)

4. Fittings & Dressings
Brass and copper add a really cool element to hallways and doors. Introduce via handles on doors, or a cluster of vases stacked on some books (they don't have to be readable, but if their spines are a great colour, go with it).

5. Flowers
'Tis the season! So save your money at the florist and trawl the garden (or your neighbours') for bunches of green to display in a light room or beside a window to add shapes and silhouettes of spring. You don't need a whole bunch, just a sprig or two – and if you have no green thumb to speak of, go for mid-century cool with a cactus.

6. Bigger & Little(r) Impacts
For a larger investment, an indoor tree brings spring in. Big time. Ficus, palm and African pine trees are perfect budget-friendly options for a bedroom or balcony.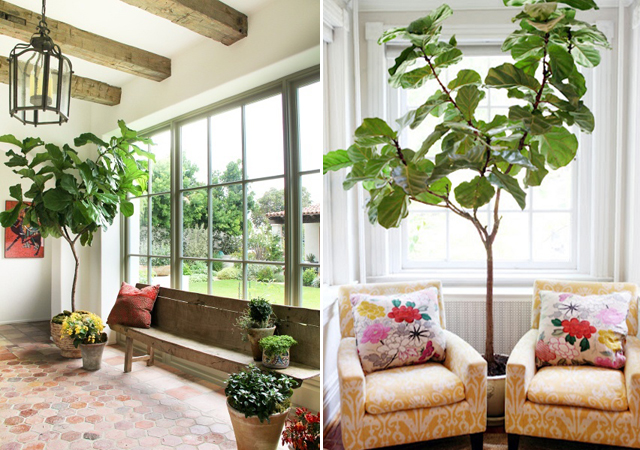 (Image credit: Honestlywtf )

For a smaller tweak in the bedroom, ditch the heavy throw rugs and patterned doonas. White or basic duvet sets can be picked up for a song at factory outlets, allowing you to spend any left over funds on a linen/Aztec/tribal hero pillow case, or throw rug for the end of the bed.

A fun spin on furniture is SLUMP, a quasi cushion-come-couch that can be stacked, thrown into any room, and fought over constantly thanks to its insane comfort.
So there you have it. A quick, easy and affordable guide to switching up your gloomy winter rooms and letting the light shine through.
Main Image Credit: Molly Ruth