Melbourne, you've never seen American soul food like this before. It's hipster-free, it's messy, and it's covered in a whole 'lotta mac 'n' cheese. Bringing their loaded mac 'n' cheese Soul Fries, San Antone has come across shores from LA to share traditional slow 'n low BBQ with Melbourne.
Hailing from Compton's Bludso's BBQ, which was awarded the "best BBQ outside of Texas" by the NY Times, it's safe to say that founder Kevin Bludso knows his way around a smoker. With recipes that have been tried, tested (and eaten, of course) for over five generations, you can rest assured the finest smoked meats will be hitting your table, every time.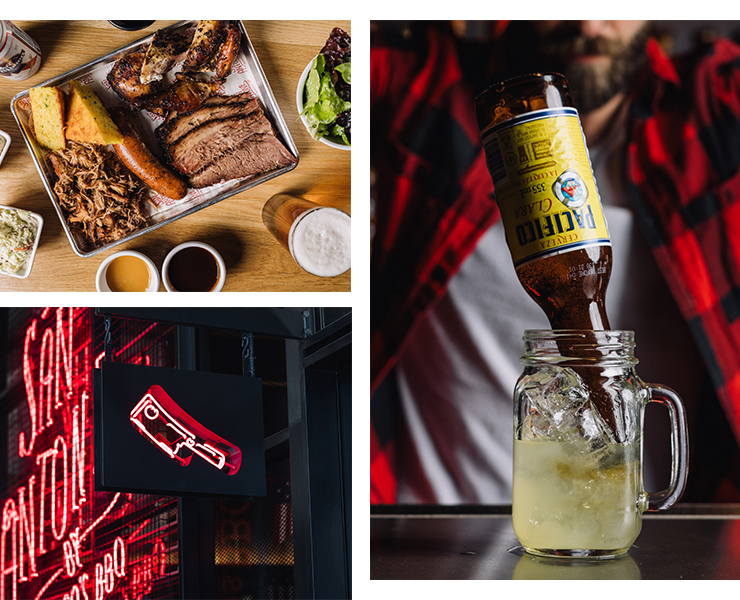 All meat is cooked and smoked using handpicked wood (because they're taking the word 'perfectionist' to a whole new level), natural charcoal and fire. Everything carnivores will love on the menu has been smoked for up to 14 hours and seasoned with custom dry rub, so do you best to not to devour everything like a bear out of hibernation.
Beef brisket is San Antone's signature and a non-negotiable part of your order. Pulled pork, rib tips, pork ribs, chicken and two kinds of sausages are also on the barbeque menu. If you're keen to make the most of the offering, bring a crew and order one of the specially designed (smokin' hot) trays which feeds from two up to a dozen people.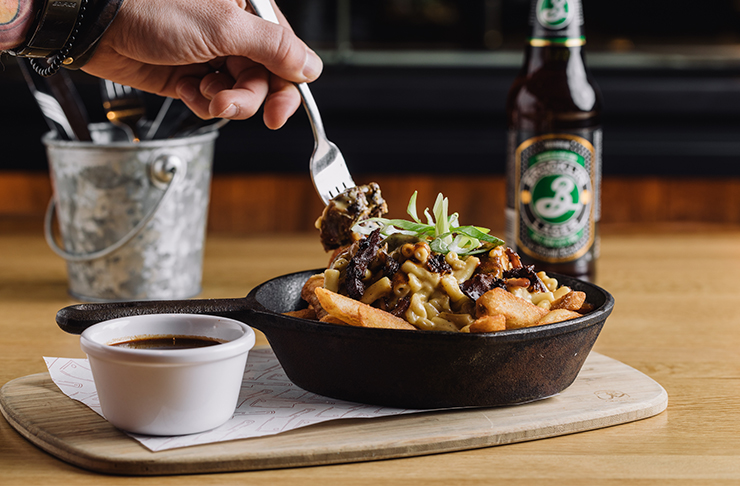 Loaded fries are another highlight of the menu (obviously). Soul Fries are served in a piping hot pan and topped with generous ladles of thick 'n creamy mac 'n' cheese, smoked pork rib meat and your choice of hot or mild BBQ sauce (you want the hot sauce, trust us). Other options include the Loaded BBQ Fries and Texas Chilli Fries.
The news gets better for potato and cheese-lovers—Fry-days between 12pm and 5pm on Fridays. For $25, you'll get a plate of mouth-watering Soul Fries and a selected beer. Other weekly specials include post-work happy hour with $10 margaritas and $6 beers, or a weekday lunch of a $20 smoke pit sandwich and selected beer (leave your limp salad at home).
Margaritas are a speciality at San Antone, with the range including the Rattlesnake. It's part beer, part margarita and all party—just like the rest of the venue.
Image credit: Griffin Simm for The Urban List
Editor's note: This article is proudly sponsored by San Antone and endorsed by The Urban List. Thank you for supporting the sponsors who make The Urban List possible. Click here for more information on our editorial policy.