The masterminds behind Mary's basically invented the holy trinity: burgs, birds and beers. And for all that there is to say about Melbourne-Sydney rivalry, when it comes to Mary's, it's all love. And come November, they'll finally be serving up their delightfully dirty, institution-level eats on Franklin Street in Melbourne's CBD, only a ten-minute walk from Flinders Street Station.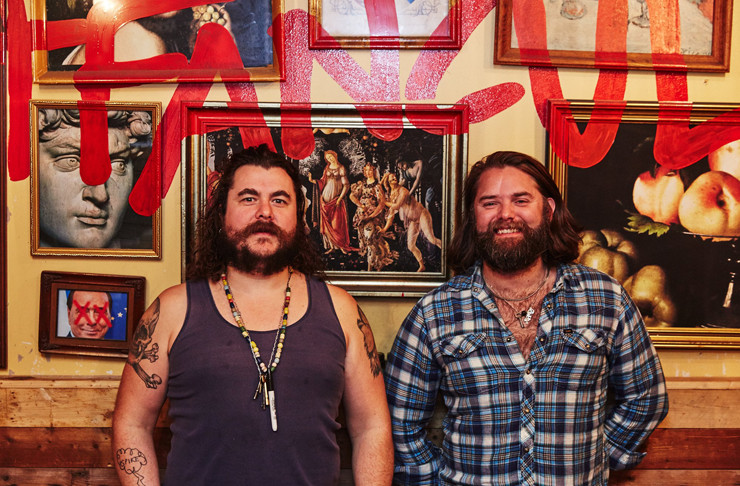 Mary's co-founder Jake Smyth says, "The City of Melbourne and its fine people have given us our fair share of hangovers over the past six years. We figure that it is high time we gave some back."
Their new Melbourne venue, which is also the fifth instalment to their burger empire has been a long time coming, and with them, they're bringing all of their finest exports, plus some brand new menu additions exclusive to Franklin Street.
You can expect to find their most loved creations on the menu, including the Mary's Burger, Cheeseburger, Mushroom Burger, Fried Chook and the Mash N Gravy, as well as their recently launched epic vegan menu.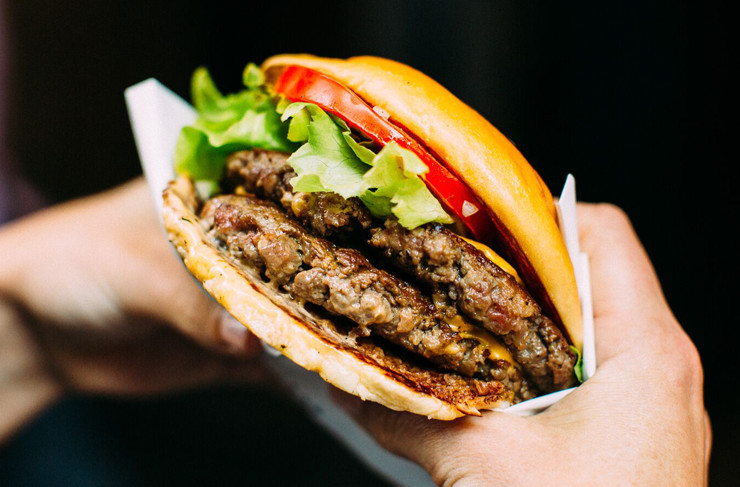 And not only are they bringing Mary's feed, but they're also bringing the whole Mary's experience too. "It was really important to us when looking at the Melbourne space, to bring the Mary's experience, theatre and warmth. We want our people to have that sense of anticipation before they enter."
The venue is Mary's meets Melbourne, meaning you won't find a glamorous entrance, but instead, a laneway with only a red light marking its entrance. And of course, a visual punch in the face once you step inside. We're talking a gigantic custom wrought iron chandelier with over 24,000 dead roses stems suspended from the arms.
The set-up is going to be legendary in many ways, especially when it comes to the size of the venue, with their new Melbourne digs being their biggest venue to date. It includes 40 seats, with a 60-seat mezzanine reminiscent of their Newtown venue.
You can also anticipate the wine list to be typical Mary's— a bit weird and very, very wild.
The Details
What: Mary's Melbourne
Where: 167 Franklin Street, Melbourne
For more info, click here.
Before Mary's hits town, why not sample all of Melbourne's best burgers and see how they compare?
Image credit: supplied & James Adams