Melbourne has seen many a trend, and many a cuisine, come and go through its hospitality scene, but one that's always held true is Mexican. The latest variation of the theme comes as a two-storey bar and eatery with over 260 Mezcal varieties.
It's called Mejico. They originally hail from Sydney, but with the perfect venue popping up in the southern state—a glasshouse and courtyard in Collins Quarter—the team jumped on the opportunity to launch this spicy new haunt just as restrictions eased.
First up on the table is a mortar and pestle, where your waiter will knock up a hefty serve of damn punchy guac right in front of you. You'll use a serve of plantain chips, which is a type of dried banana, to scoop the stuff up—a refreshing spin on a classic with enough familiar flavours to remind your palate it's indeed Mexican.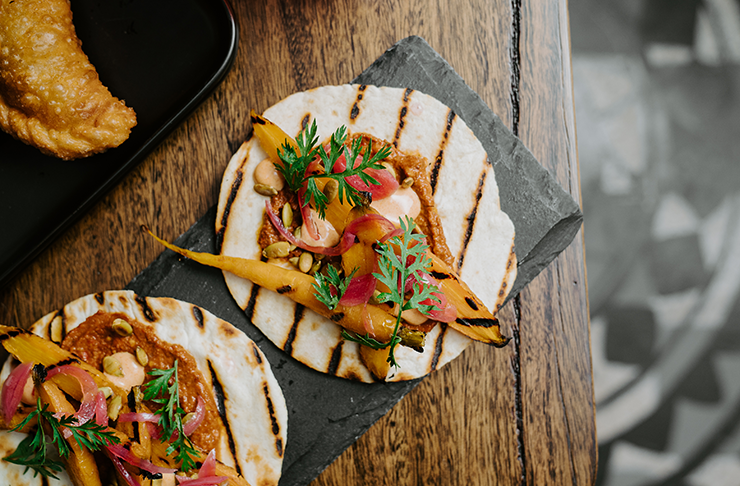 You'll want a drink at hand to complement the menu's bold flavours. The mezcal offering is substantial, and should be explored to its full extent, just as their margarita offering is, too. You can't go wrong with any, though a great place to start is the Jalapeno Marg for those indulging in the theme.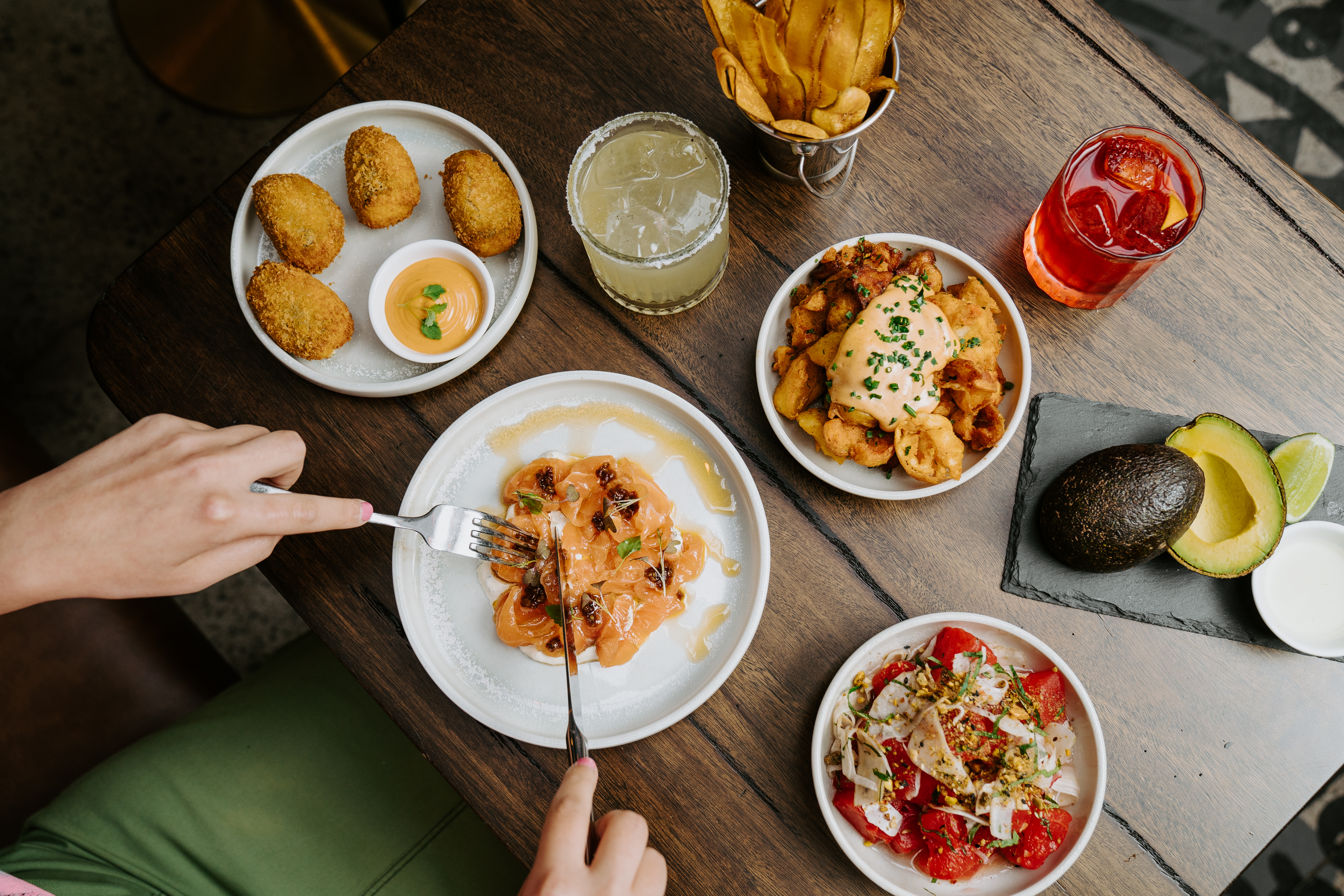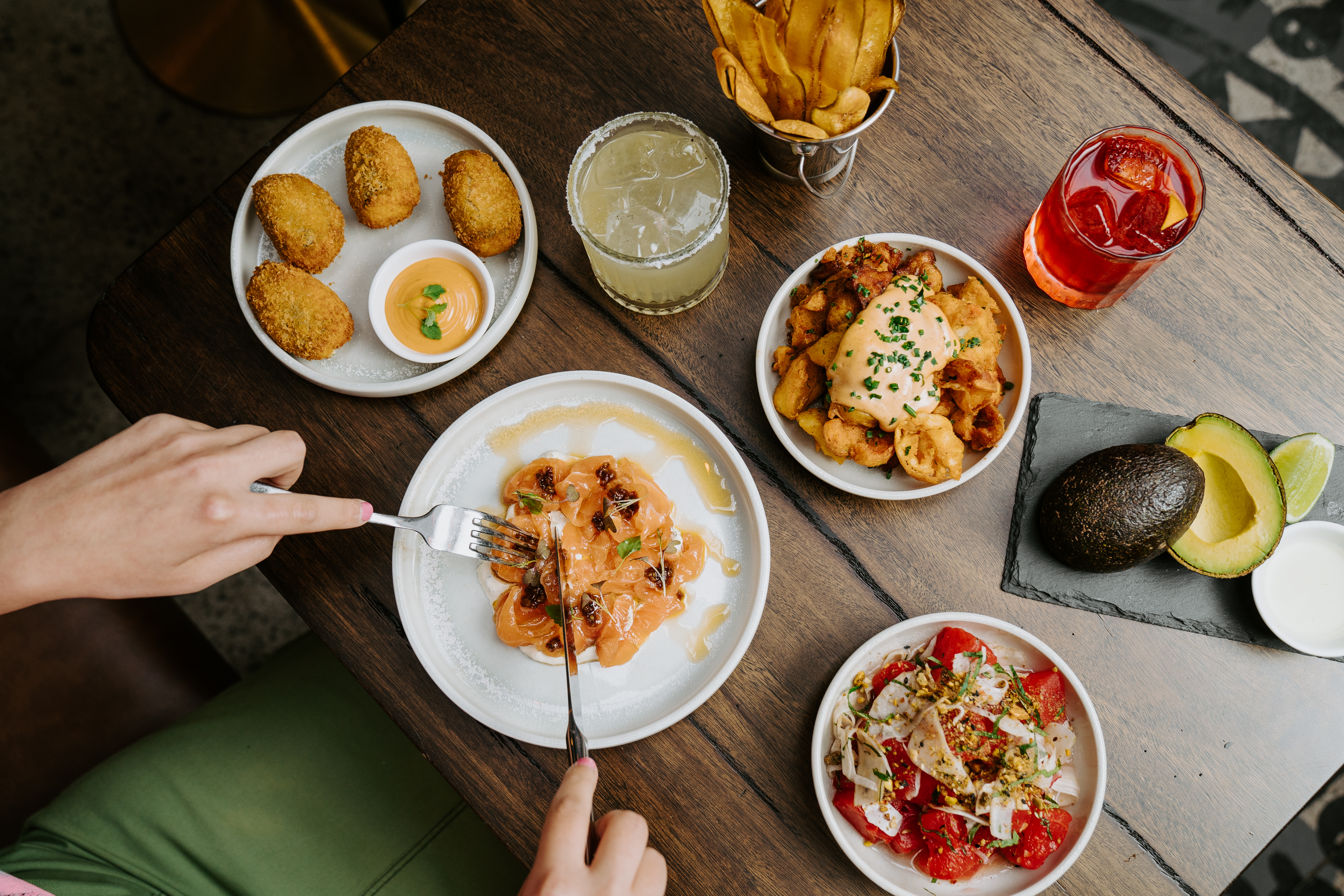 There are two ways you can take the menu. Either pick and choose, or opt for a 'Feed Me' style serve, the latter is somewhat of a set menu which has proven popular at restaurants which champion share plate-style dishes. There's a 'classic' and a 'deluxe' which come in at $62 and $79 pp respectively, both of which will fill you right up. Angle for the salt and pepper fish tacos, the brisket and olive empanadas and some jalapeno poppers that'll wake you right up.
Like the menu, Mejico has gone all out on the space, too. The rooftop is of course prime real estate, though anyone staying on ground floor will be spoilt for choice between the breezy courtyard or the moody diner by the bar.
Mejico is open now. Bookings and mezcal recommended.
Image credit: Arianna Leggiero