Melbourne's Botanic Gardens are already known for four elements: earth, air, water and active wear. But in October they're adding a new one: fire.
As part of the 2018 Melbourne Festival, French artists Compagnie Carabosse are putting the gardens to the torch. Sort of literally.
For the last 20 years, these guys have toured the world, building enormous flame installations and raging bonfire displays. They've done Stonehenge, The Kremlin, a bridge in Vietnam and a former prison in Morocco. Now it's the Botanic Gardens' turn.
The new show's called Fire Gardens. Compagnie Carabosse will be lighting the torch on Wednesday 10 October.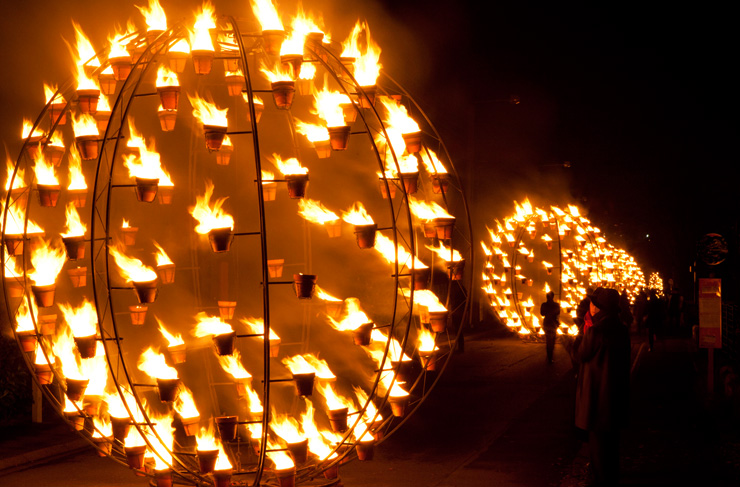 Here's what you can expect. There's gonna be 30 giant fire palettes, holding 6720 fire pots, and 600 different 'fire bulbs' will be hung from trees throughout the gardens. There's gonna be a flaming 'charcoal river' snaking for 120metres, and the guys expect to get through a whopping 14,000kg of charcoal over the four-night show.
Basically, they're gonna light it the f*ck up.
"This immersive work brings together the beauty of the Botanic Gardens with the power of fire," says Melbourne Festival Artistic Director, Jonathan Holloway. "The feel, the smell, the space, the sound—this is a sensory experience that you will never forget. Fire Gardens is an absolute showstopper."
The fire show will rage till Saturday 13 October, and there's gonna be musicians playing along to the inferno.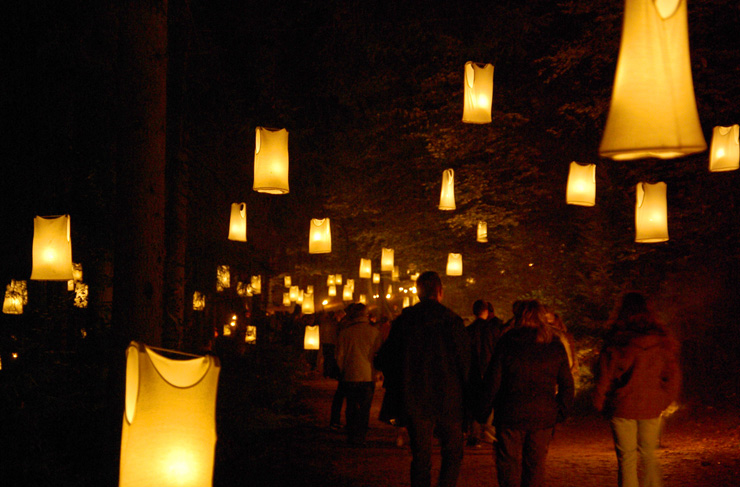 A few safety bits and bobs. We've been told The Botanic Gardens staff have taken every precaution to make sure the flames don't, you know, consume the entire gardens. Extra watering, fire blankets and extinguishers will be on standby, and festival authorities are working closely with gardeners to make sure the whole thing burns without a hitch.
Flame on, guys.
The Details
Where: Melbourne Botanic Gardens
When: Wednesday 10 October – Saturday 13 October
For more info, click here.
In other good news, Open House Melbourne is on this weekend. Here's what you need to check out.
Image credit: Melbourne Festival