If you've ever been to that Sky Park in the CBD and thought "Hm, I like this, but I wish we had a farm-sized version," well then all your very specific dreams are about to come true.
Sustainability experts are on a mission to turn one of the car parks along the banks of the Yarra into a 2000-square-metre urban rooftop farm. This project seeks to increase biodiversity in the city, as well as raise awareness and support for urban farming.
Plus, it looks cool as hell.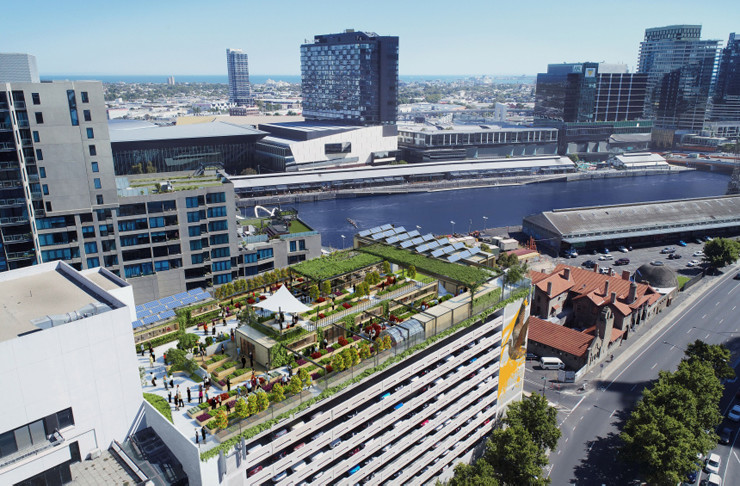 Urban farming company Biofilta, along with not-for-profit organisation Odonata and the Sustainable Landscape Company are involved in the proposal and creation of the urban oasis that is expected to produce five tonnes of produce a year—pretty impressive for a currently very concrete-y Siddeley St car park.
And because this is Melbourne, expect an adjoining cafe, as well as a nursery, shop, event and educational space all in one. Picture enjoying a coffee among thick leafy greenery swaying in the middle of the bustling CBD, complete with little buzzing bees and chirping birds. How good is that?
The Melbourne Skyfarm is expected to open in late 2020. A small test farm is already operating in Port Melbourne and has reportedly produced more than 300 kg of vegetables in less than six months, so we're already excited.
For all the latest Melbourne and global news, head over to our News section.
Image credit: Skyfarm