If you remove the giant neon 'Moon Dog World' sign off the ginormous warehouse that actually houses Moon Dog World you wouldn't even think twice while walking past it. You might think "Wow, that's a huge warehouse, I wonder what they store in there" and then get on with your life. But this is not a regular warehouse: inside one of Preston's many grey industrial buildings lies a quirky yet charming brewery/oasis.
Moon Dog World boasts 72 taps, a hidden tiki bar, a lagoon and waterfall and a full food menu; all of which basically guarantees you will never want or have to leave (until they kick you out at closing time, of course).
So why is Moon Dog World so huge? After years of brewing within the confines of Duke Street in Abbotsford, brothers and owners Josh and Jake Uljans together with their mate Karl van Buuren wanted to find a bigger and better space to meet the demands of their loyal customers. They landed this venue that is massive enough to hold 725 people of all ages, taking the whole "the more, the merrier" idiom to the next level.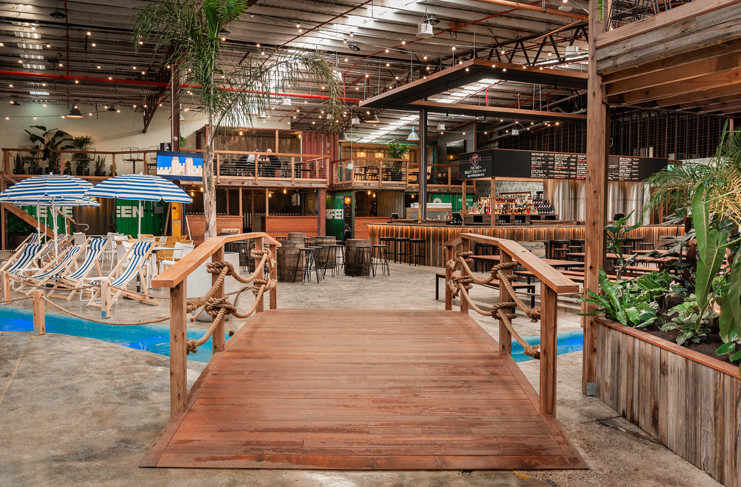 Moon Dog World has been built with the intention that you have to wander around the space to discover it, kinda like a treasure hunt with booze. "You can't just stand in one spot and view the venue in its entirety," says designer Rohin Adams. "If you want to see it all, you have to get up and about and stop and enjoy the multiple locations for a whole new experience within the venue."
The thing is, you kinda don't have a choice but explore when you walk into Moon Dog World. There's so much space yet so much going on that you have to stop for several minutes to take it all in. The brightly lit lagoon immediately hits you in the face, both with its largeness and its colour (it's a blue lagoon, get it?). There are deck chairs, umbrellas, giant plants, arcade games, a kids' play area and a bunch of nooks and crannies (hidden outdoor beer garden, anyone?) you'll have to explore for yourself. Apparently there's also a hidden barrel-aging room somewhere but we suspect you'll have to bribe the staff for access.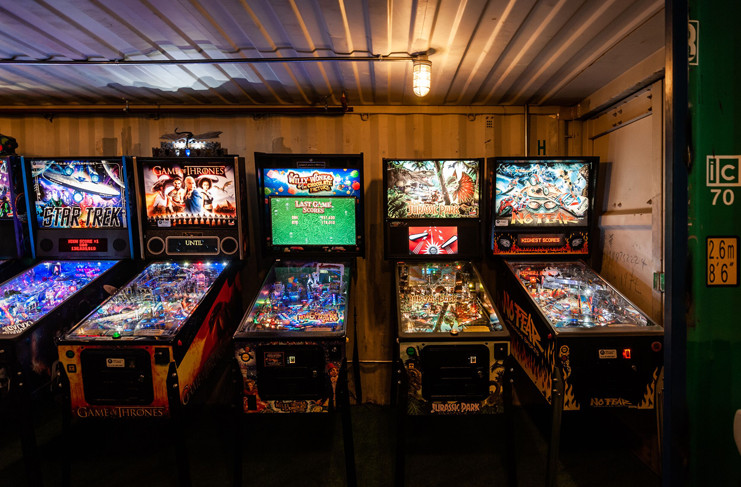 In terms of sippage, there's obviously a vast selection of Moon Dog beers; we recommend any of their IPAs or their cocktail beer if you're feeling cheeky. But they also serve up a ton of alternatives for non-beer drinkers, including Aperol Spritz, Espresso Martinis (duh) and plenty of wine, both bottled and on tap.
As far as food goes, the menu offers an interesting mix of stuff, from traditional pub grub like juicy burgers to more 'fancy' starters like sashimi tuna and crispy pork baos.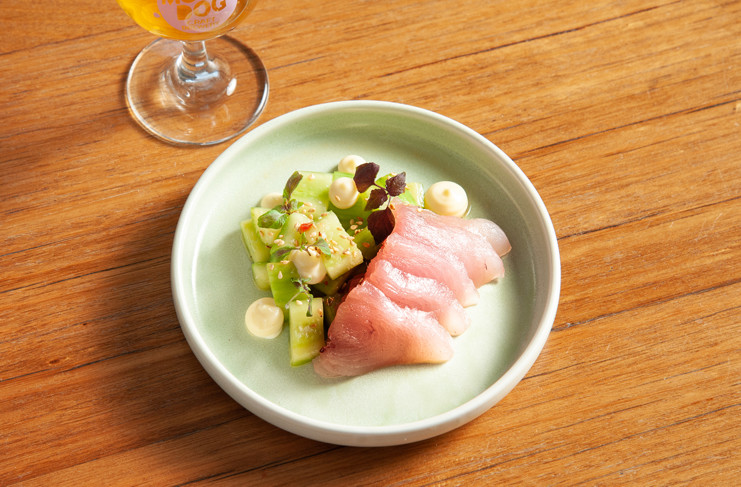 There are a ton of vegetarian and gluten-free options too, so no one will feel left out. Think halloumi burgers, buffalo cauliflower, skewered silken tofu bites for the pros, crispy eggplant and lots more. It's pretty much what you'd expect from a venue with its own lagoon; not ground-breaking but still a notch up from your traditional chicken parma. Pro tip: save room for dessert and try the pavlova.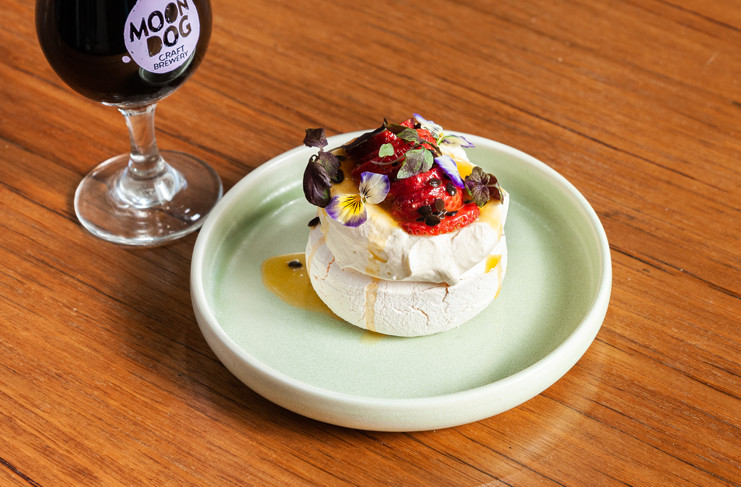 So if you're looking for a fun, relaxed night out with a bit of a "wow" factor, Moon Dog World is definitely the place to be. Open all week from 11 am till late, Moon Dog World is shaping up to be the new urban jungle hot-spot.
The Details
What: Moon Dog World
Where: 32-46 Chifley Drive, Preston
Image credit: Samantha Schultz