Chef and restaurateur Jessi Singh has somewhat of a Midas touch in Melbourne. To name a few, his extensive quiver consists of Mrs Singh, Daughter In Law and Horn Please, but the hospo heavyweight is set to add a seventh name to his list called Mr Brownie.
Mr Brownie is best described as a four-storey boozy labyrinth, drenched in that restrained playfulness signature to Singh's venues. The velvet-laden diner, pub and bar begins one level below with a speak-easy style basement cocktail bar aptly titled the Boom Boom Room. It's accessed via a concealed entrance behind a stack of beer cans, so keep an eye out as you're exploring the pub—or just ask the staff (very politely) for directions.
Sitting comfortably in between is a casual Punjabi-style deli, where you can grab Singh's (loosly) British-Indian pub grub to go or as a sit-down meal. An adjoining footpath beer garden adds another 70 seats to the already sizeable capacity, where you can work your way through a 500 bottle beer list, a restrained list of Aussie and international wines, or, just take pet nat on tap from Tasmania's Domaine Simha and Canberra's Ravensworth Wines.
Take the flight of stairs from ground level and you'll find yourself in the main diner with a more refined take on British-Indian cuisine, though you can still order from the menu below if you'd prefer. There are also a handful of private rooms referencing the grandiose Hollywood regency of yesteryear through an abundance of lipstick red velvet.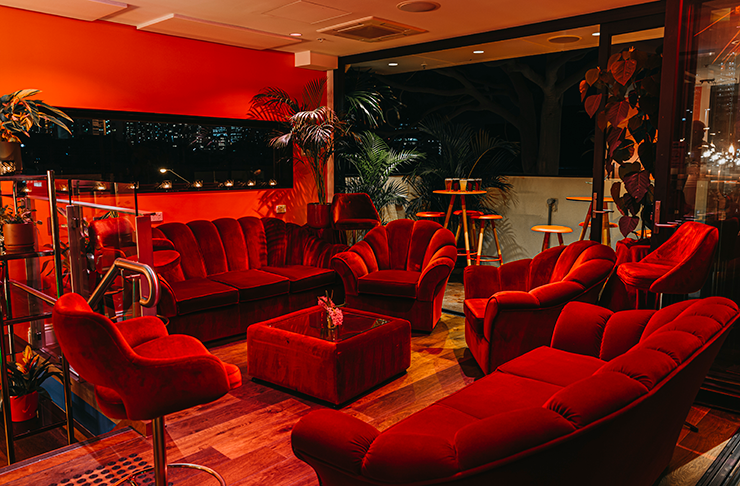 On the top floor is a rooftop terrace which eyes off the CBD skyline. Service is kept casual upstairs with a portable tiki bar doing the rounds and brunch served on weekends; those looking for somewhere to let loose can find their happy place here with rotating DJs late into the evenings.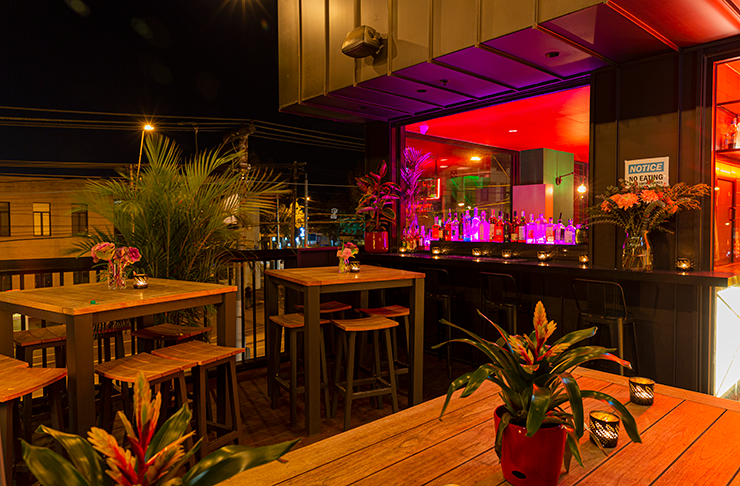 With the velvet flourishes almost complete and the neons alight, Singh and team plan to open the doors to Mr Brownie from Thursday 5 July.
Catch up on more hospo news here.
Image credit: supplied