There's no doubting that Melbourne's hospitality scene has had a tough year. But if there's one positive that we can take out of the whole situation, it's the innovation and camaraderie that we've seen from Melbourne's restaurants, cafes, and bars since the coronavirus pandemic hit the city.
We've seen restaurants open up pop-up take away venues, or turn to ready-made versions of their iconic meals. We've seen bars bottle their cocktails and deliver them on demand. And we've seen talented chefs cook up dishes that Melbourne has never seen the likes of before.
One restaurant went down a completely different path, and they've paved a way for many other Melbourne restaurants to do the same.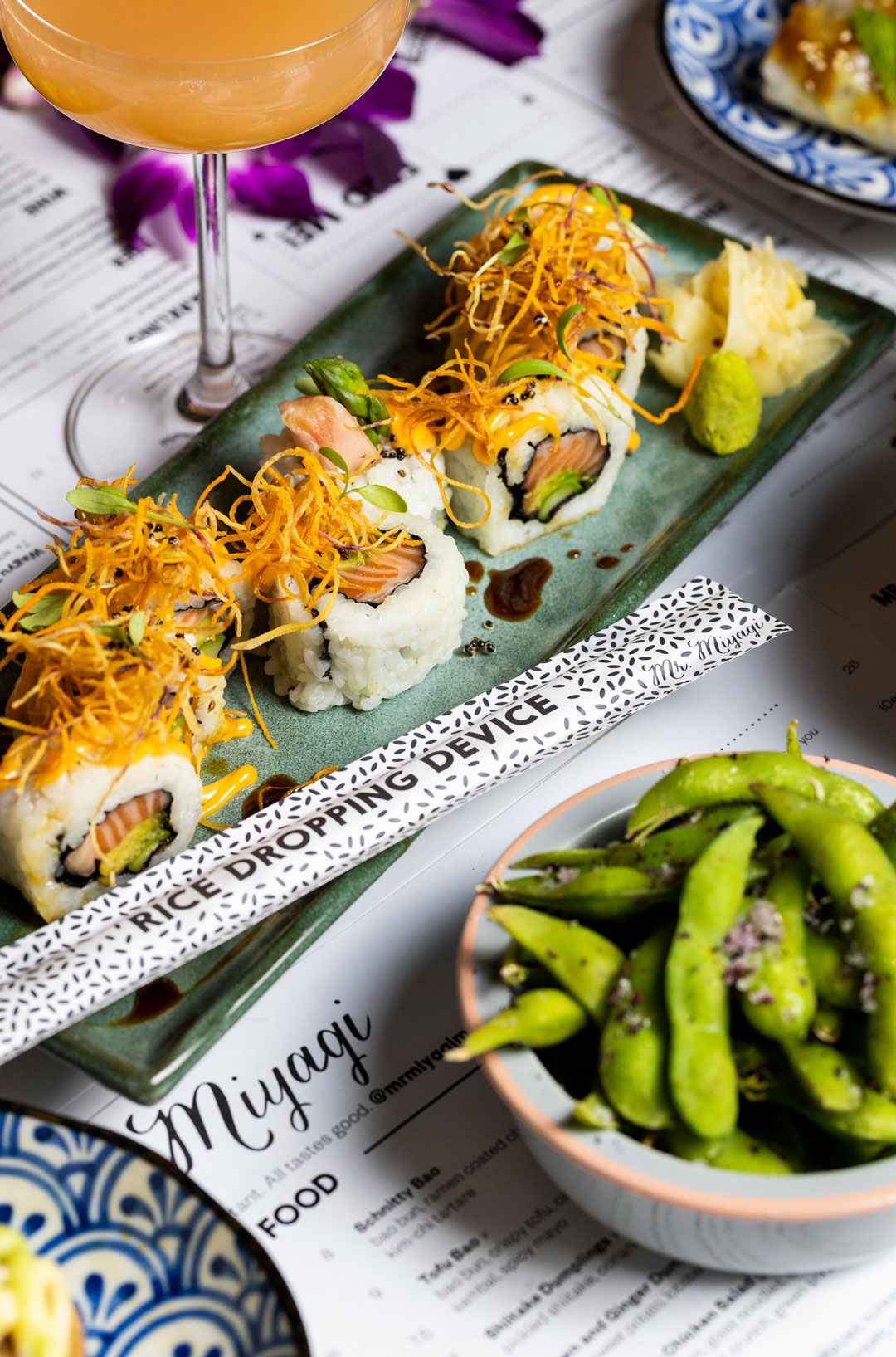 Early on in 2020 when the pandemic hit, the team behind Windsor's Mr Miyagi had an idea.
"When we went into the first lockdown, and we sort of were toying around with a cook-at-home offering and played around with all sorts of different things. Takeaway went really well for a period of time but after a while, we found we were hammering the same locals who were supporting us, and that was great, but it's sort of like 'oh hey I hope your dinner on Monday was good, you want to have it again on Tuesday?'" said Mr Miyagi director, Kristian Klein.
So, we went out and approached a couple of cafes to see if they'd want to do a collaboration at night—and they were stoked to be part of it.
We were so excited about it. We can go out to the suburbs and serve our food to the locals and it's become a kind of nice community thing. The feedback we received from the cafes was that there was a bit of a buzz around when the pop-ups were happening.
It's just evolved from there, and now we've done 27 of them (at the time of writing). We're doing two a week. They help us pay the bills, and they help the cafe pay the bills, and it keeps our brand alive. There are a lot of positives to the whole process, it's been fun."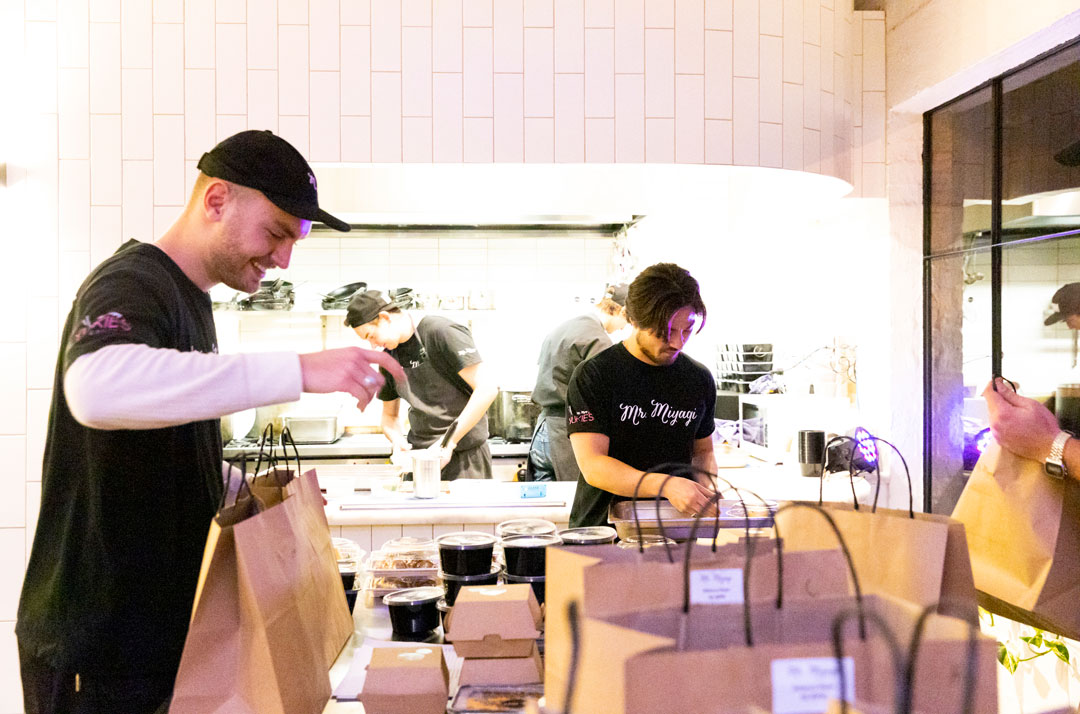 Shifting around Melbourne's suburbs with staff, product, and equipment isn't easy. Which is probably why no restaurant has made a habit of doing these inter-urban pop-ups before.
So far Mr M has travelled to suburbs like Berwick, Edithvale, Heidelberg, Hampton, and Fitzroy among many more for their One Night Stands.
"We were quite conservative with the numbers and the number of orders we were willing to do at the start. We started off small, and as we've gone on we've managed to increase the numbers bit by bit. We've made heaps of changes. We laugh at what we were like when we started doing the pop-ups back at the end of March.
We just use a lot of common sense in how to make things more efficient and better for the customer. It's been a long process and there's still so much more we can improve upon but we just strive to make things more efficient and better for the customer."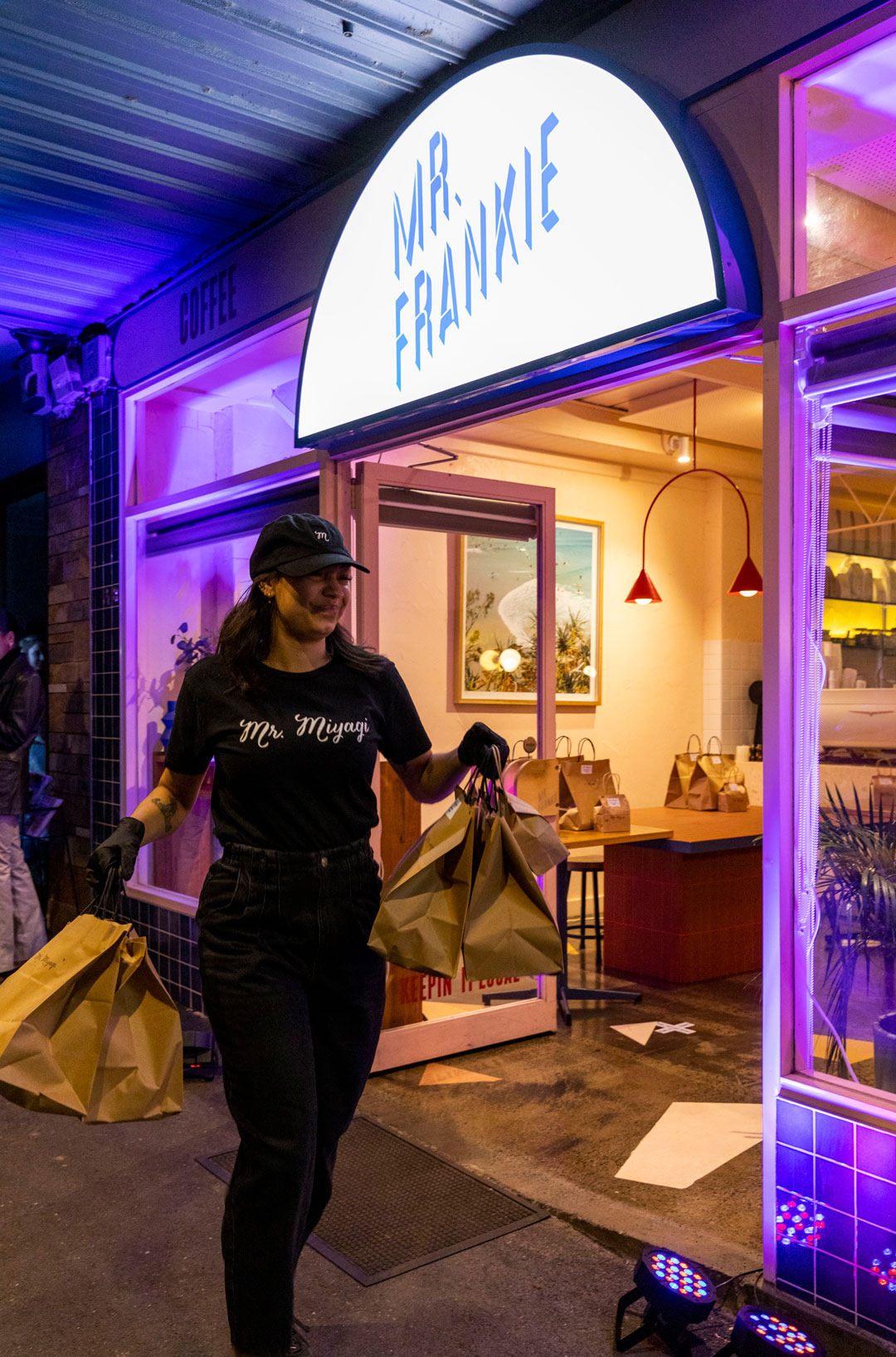 The suburbia pop-ups have brought nori taco-starved Mr Miyagi fans out in their droves, and the cafes have seen the positive effect that something new and different has had on their local community.
"People really got behind Miyagi. We found that everyone was really keen to have a little bit of lockdown excitement and if they couldn't get out of Edithvale and head into Chapel Street they were stoked for Chapel Street to be able to come to them," said Edithvale General Store owner, Paul Minehan. Mr Miyagi has been to Edithvale General Store twice already.
"There was definitely a 'let's relive our younger and wilder days' vibe mixed in there too.
We had seen what the Miyagi crew had done elsewhere and thought that it would work in our neck of the woods so we reached out and they were great in making it happen. Seriously good operators."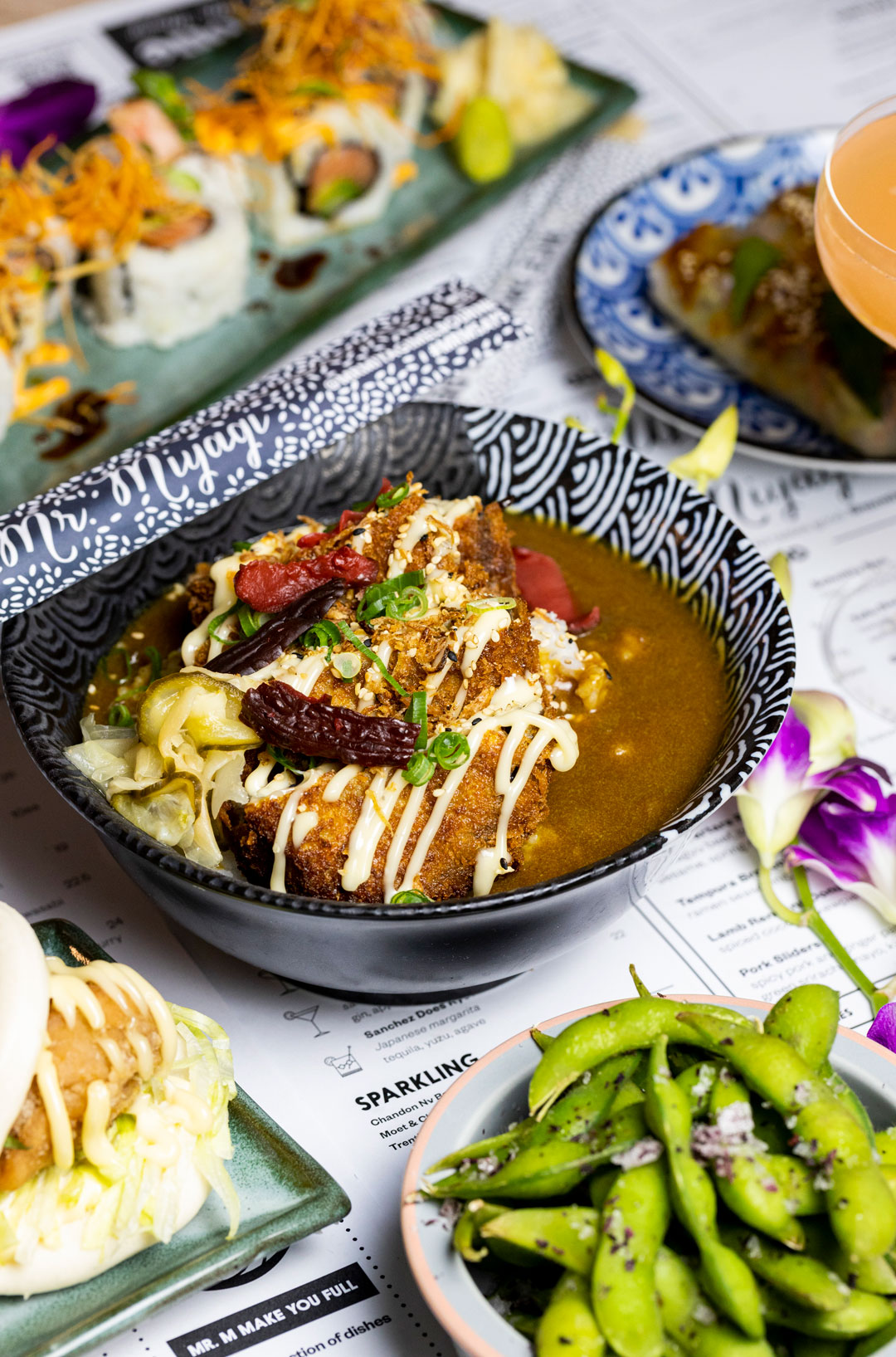 Stage 4 restrictions definitely threw a spanner in the works with the curfew hitting their pick-up times. So, the team had to innovate once again, this time they looked at 13Cabs.
"A lot of our orders are between the hours of 5pm and 9pm and now all of a sudden people can't be out after 8pm. We have to do our last orders at 7:45pm and initially, we thought, that sucks because we lose all this potential revenue and so does the host cafe, and it's just put a bit of a dampener on the whole thing.
The idea came around that we should use a delivery partner. A few ideas were thrown in the ring but we ended up thinking that going with 13Cabs was a good opportunity.
We've got taxi drivers who are local to the area so they don't have to travel far. They're obviously doing it tough like many of the industries, so we reached out to them, suggested the idea and they loved it. They've been so supportive and great. Now they're facilitating deliveries from 8pm to 9pm so we still get to get the food out to people in a safe, contact-free way."
Mr Miyagi's home in Windsor is back doing takeaway and keeping the locals happy. But they're still out heading to different Melbourne suburbs during stage 4 and beyond.
"One of the things that we had an internal discussion about when the start of this crisis happened, was that whatever we're going to do over this period if we're not going to be able to continue it after it's all over, let's not invest the time into making it work.
It's something that can potentially work afterwards, and we've got so much experience in doing it now that I hope we can keep on doing them in some way after business goes back to normal. But, we'll just have to wait and see what happens in the long run."
Find out where Mr Miyagi's One Night Stands are heading next here.
Keep up to date with all the latest food news around Melbourne on our Food & Drink section.
Image credit: supplied