The team behind Neighbourhood Pizza (Kael, Matt and Elias Sahely, Matt and Emily Stribley) have a world of experience behind them when it comes to Melbourne's food scene. Their food empire includes brunch institutions like Square and Compass, Vacation, Pillar of Salt, Barry, Touchwood and the more recently opened, Lobbs. And now, they're serving up their take on classic Italian food.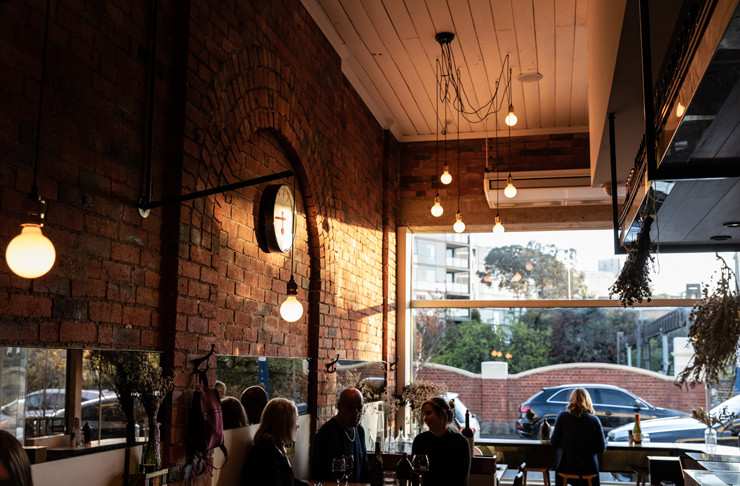 You'll find Neighbourhood Pizza in Armadale, nestled among the shops that bring Beatty Avenue to life. "Beatty Avenue has a very big community vibe, which I love," co-owner Emily Stribley says.
And it may have only opened earlier this year in July, but Neighbourhood Pizza has already become that quintessential home away from home spot, with the kind of family-style food that every neighbourhood wants. The fit-out is warm, welcoming and embellished with a picture-perfect amount of contemporary art adorning the walls.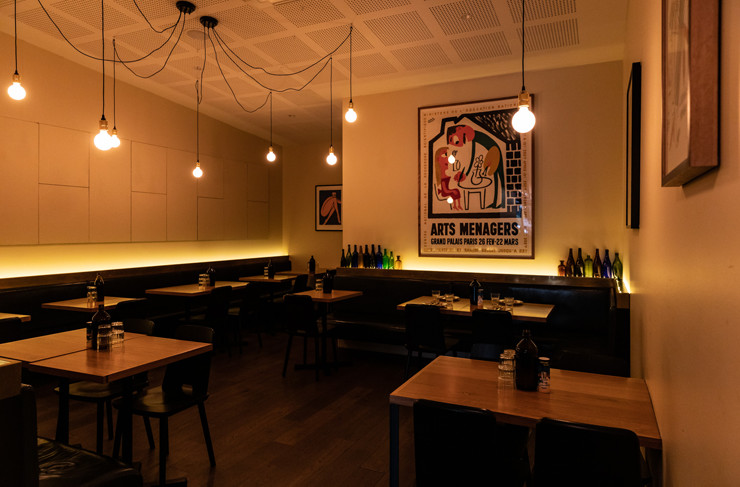 "We're not a fine-dining restaurant. We want to appeal to the locals and we want people to be in here you know, mid-week, having a quick in-and-out casual meal, we'll hang about and talk to them. Now people love coming in here and hanging out, it's a family vibe." And just to give you an indication of how family-friendly they are, just ask for a colouring-in sheet and a set of pencils for the table.
Their aim for the menu was to keep it simple, approachable, tasty as well as ensuring they're serving up good, healthy-sized portions while maintaining an abundance on the plate. Their menu boasts 13 pizzas and eight kinds of pasta, along with a solid selection of starters and sides including cured meats, burrata with confit tomatoes and basil and more.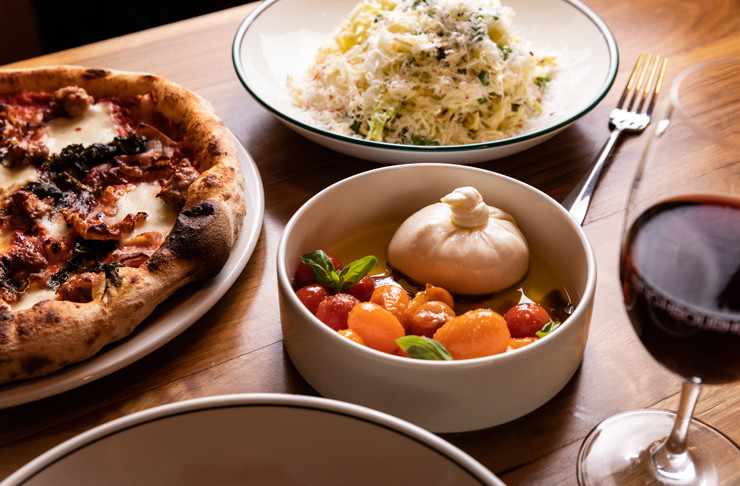 "I describe the pizza as Neapolitan-style, so it's really focused on simple, fresh ingredients and not a lot on the pizza. We do have some non-classics like the Hawaiian pizza, the lamb pizza and some of our own creations to keep it interesting and different because the competition is crazy. Same with the pasta dishes."
Our top picks? For pizza, the spicy salsiccia with san marzano tomatoes, fior di latte, chilli, bouchier sausage, brocoletti and pancetta. It's full of texture and the level of chilli is the kind that even those who don't like it hot can still enjoy. And if you're interested in turning up the heat, you can always reach for the tableside dried chilli flakes.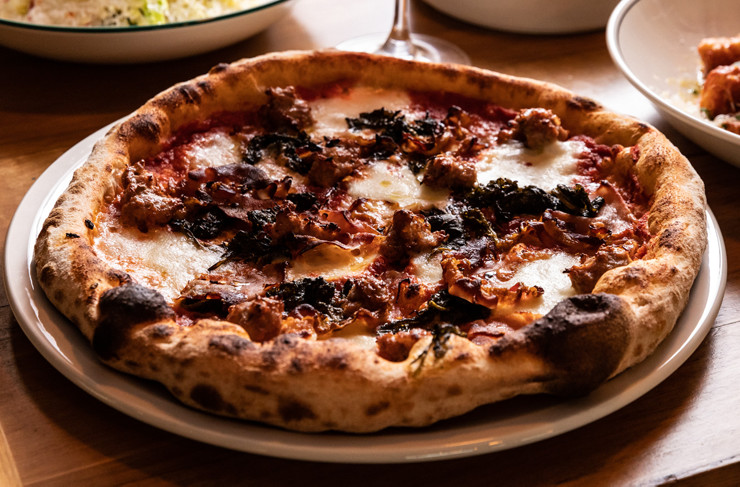 For pasta, their gnocchi with lamb ragu is a knockout. It's a saucy number with gnocchi that's as fluffy as a cloud and lamb that's been shown a lot of tender, love and care. What roughage should you opt for? Try their shaved white cabbage salad with peas, mint, parmesan, radish, chilli and lemon dressing. It's zesty, it's fresh and proof that you can win friends with salad.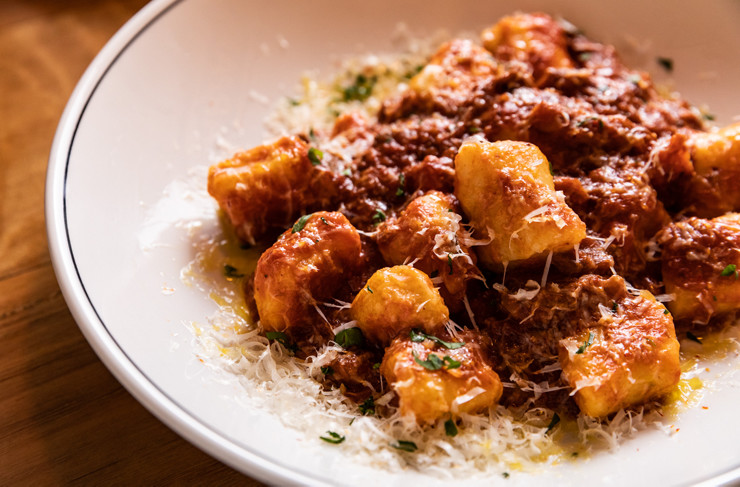 And last but certainly not least, their dessert offering is a triple threat, with three options you can't go wrong with triple chocolate mousse cake, fig pudding and the old faithful, tiramisu.
For the perfect pairing to your meal, or even a pre or post-meal beverage, check out their drinks list. It has all the wine, plus beer and a selection of cocktails including a variety of spritzes and a cold-brew martini. Our recommendation? The Cake Barbera, a low-key fruity, chilled red wine that'll be the perfect drop for summer. (You're welcome.)
And if you've got a favourite wine that doesn't happen to be on the menu, you're in luck. Sundays through 'til Tuesdays they host BYO wine nights, which will set you back a small $10 corkage fee.
Come Wednesdays, they level things up with a special deal featuring a plate of pasta with a glass of wine for $25. So, I guess I know where I'll find you next Wednesday.
The Details
What: Neighbourhood Pizza
Where: 20 Beatty Avenue, Armadale
Image credit: Mel Desa