Open House Melbourne is returning for another year, albeit in a slightly different format. This years program will see over 50 building tours take place alongside a host of design-led talks, panels and discussions—with everything broadcasted from their digital hub.
Like circling films in the paper when MIFF comes around, the announcement of featured buildings in the annual Open House festival has garnered a similar cultural relevance to this time of year for many, and this year's line up is just as exceptional as previous.
Highlights include RMIT's The Capitol (FKA The Capitol Theatre). Designed by revered architects Marion Mahony Griffin and Walter Burley Griffin, Open House is offering a unique VR walk-through tour where you can take in the elaborate foyers and gothic-style grand hall with hosts Peter Malatt and Professor Martyn Hook, of Six Degrees Architecture and RMIT respectively. The online tour takes place at 11am on Saturday 25 July for free, though bookings are essential.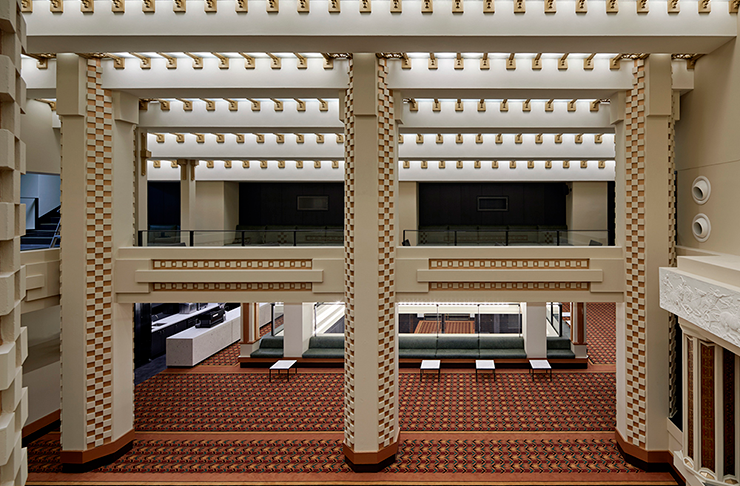 The once-tech school and soon to be arts precinct, Collingwood Yards, will have its vision explained in full via a live discussion with various stakeholders in the project on Sunday 26 July at 4pm. You can tune into the talk on Sunday or take yourself on a free virtual tour right now.
If you've passed by the various checkpoints of the Metro Tunnel Project and wondered what's going on below, now's your chance to gain some insight. There are several videos which take you through the process of boring—gigantic drills and all—which can be viewed right now. Then, at 2pm on Saturday 25 July, a live Q&A will take place with tunnels and station director, Linda Cantan and deputy director, Paul Thomas. Submit your questions in advance, then tune in on the day, here.
The Ian Potter Queen's Hall, which you'd more commonly know as the stunning reading hall in the State Library Victoria, will also be explored from inside the roof with Ruth Wilson and Simon Farr of Architectus, one of the studios which led the refurbishment of the 19th-century interior. This tour is also taking place on Saturday, and you won't need to book ahead.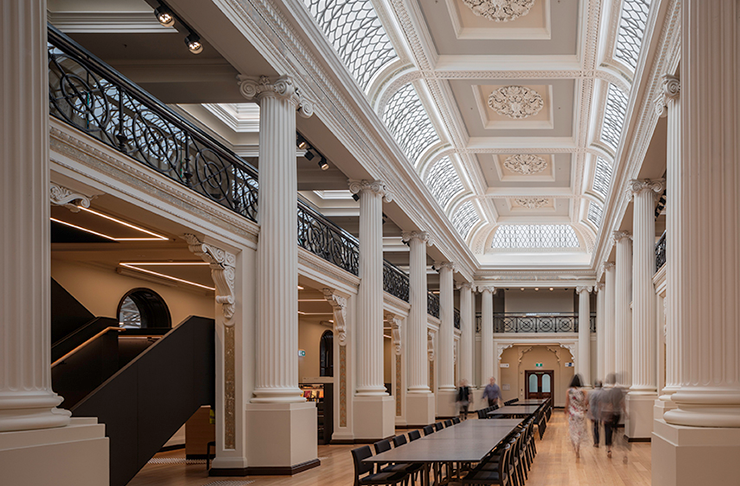 Public buildings and locations aside, Open House Melbourne opens the doors to several stunning residencies for 2020. Notably, Boyd House II in South Yarra, which was designed by architect Robin Boyd for his family in 1957. Today, the house remains untouched and the digital event will serve as the first public tour of the innovative home.
Those wanting to explore the city and surrounds via Open House Melbourne can view the full program here. Some virtual tours are live now, while talks, discussions and live tours will take place Saturday 25 July and Sunday 25 July.
See what else is happening from the comfort of your home this weekend here.
Image credit: supplied