Trains used to be romantic things. Grand pianos and Bing Crosby and steam billowing out the front, shipping kids off to Narnia or chuff-chuff-chuffing up to Hogwarts. People getting murdered in convoluted circumstances. What went wrong?
These days the best part about a train is the part where you get off—and that's if the bloody thing shows up at all. You spend half the time worrying about the creepy bloke in the corner, and the rest trying to stay out of one another's armpits.
But there's one train in VIC that's channelling some old-school rail romance. It's called The Q Train, a new rail service running between Drysdale and Queenscliff on the Bellarine Peninsula. It's also Victoria's first dedicated restaurant train.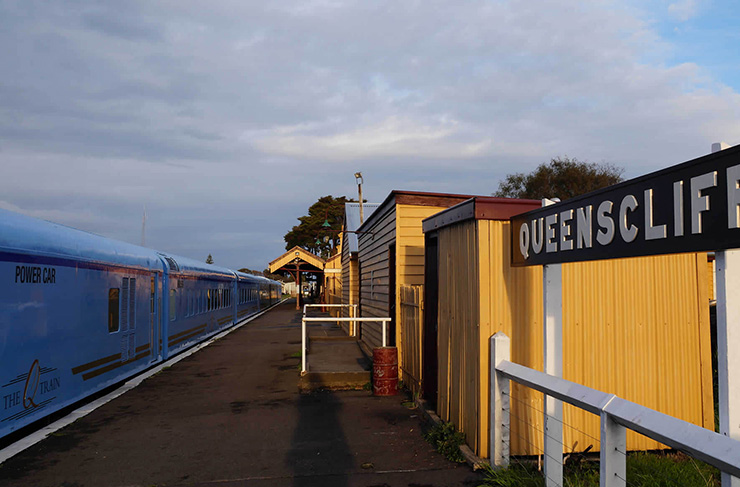 Now "train food" probably doesn't get you salivating, but The Q Train isn't slinging your standard hockey-puck potato cakes and dodgy dimmies. The head chef is Greg Egan, who's worked at Masons in Bendigo and Ézard in Melbourne. In a tiny galley kitchen, rocking from side to side, this guy dishes up food you'd be happy to get in Melbourne's best restaurants.
The train itself is a vintage 'Sunlander' from Queensland. The new owners shipped the whole thing down here and have been restoring the old girl for 12 months.
What You Get
We went along and checked out The Q Train last week, and it was a lot of fun. You sit in a dinner cart like it's 1925, white tablecloths, mood lighting, waiters hovering with bottles of Bellarine wine.
Nearly all the ingredients are sourced from the local area. Tataki beef from Sage Farm, served with little cubes of wasabi mayonnaise jelly. Barongarook pork belly with celeriac purée and baby carrots. Even a Wattle Grove Honey Cake with zingy sumac sherbet.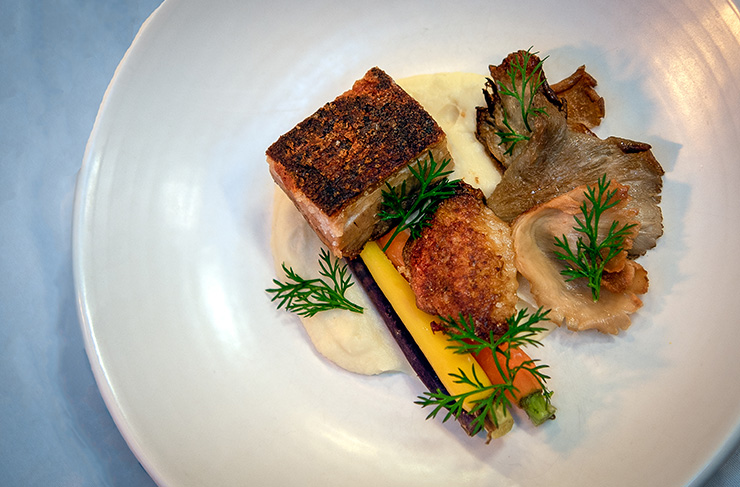 You eat as the train trundles through the fields between Drysdale and Queenscliff, stopping for a few leg-stretches at Suma Park and Swan Bay. Average speed: about 12kph. Fast enough to get where you're going, without bottles of Zinfandel flying 'round the carriage.
How To Get There
Want to try The Q Train for yourself? We combined the Sail, Rail & Dine package with Port Phillip Ferries. You can hop on their snazzy new hydrofoil ferry at Docklands, plug in your phone, and be in Pt Lonsdale within the hour. Much nicer than driving. There's even room to stash your bike. A lot of Bellarine locals are using this as their daily commute to Melbourne, and there's plans to run a Geelong service in the near future.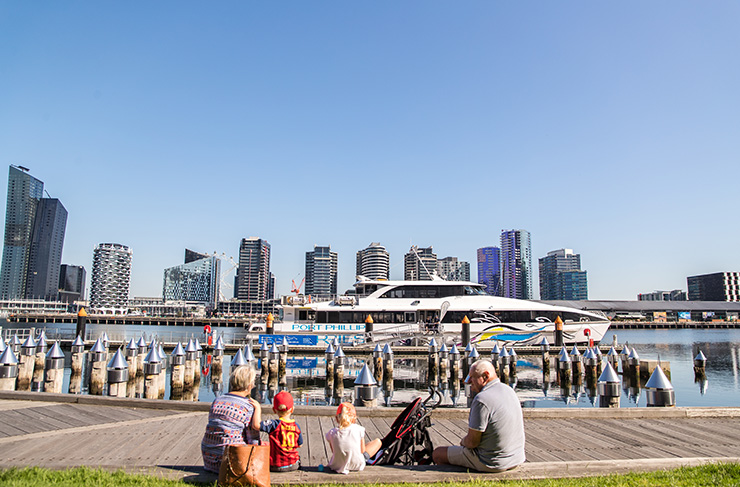 At the other end, the guys at Fergos Bongos Tours pick you up in minivans and whisk you to The Q Train.
The whole thing will set you back $169, which includes a return ferry trip, transfers and a 6-course degustation on The Q Train. Not bad scratch for all that.
Want to learn more about The Q Train? Check out the website here.
Image credit: The Q Train