I walked by Romans Original twice before I actually found it. Partly because I'm directionally challenged and partly because the venue is sort of hidden in plain sight. It might be the office-y drawn blinds or the small hand-painted sign on the window but Romans doesn't look like much on the outside.
Just steps away from Footscray train station, Romans is also competing with all the brightly coloured signs of Leeds St, so it's sort of easy to miss. But once you step inside, it feels like you're in some sort of 1950s mafia movie: barebones decor, exposed brick, pared-down bar, simple menu and a dark, intimate atmosphere.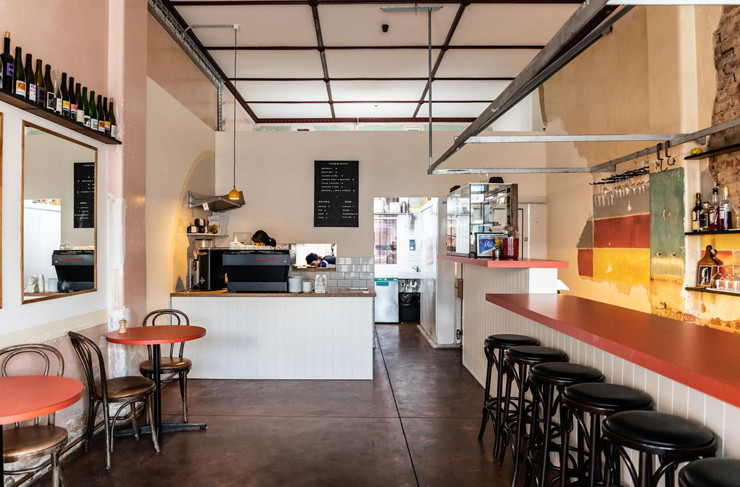 At first, I'm a bit confused as to what Romans actually is—is it a bar? Is it a European cafe? Is it a cool little diner where you can sit in peace, read the paper and eat a sandwich? Turns out it's all of the above.
Sandwiches are Romans' bread and butter, and no, I won't apologise for that pun. All the sandwiches here work for both breakfast and lunch—we're talking sausage, fried egg and American cheese (or broccoli, fried egg and American cheese for my vegetarian friends—don't knock it 'til you try it), smoked beef & mustard, meatball, eggplant parmigiana, fried chicken and if you're feeling bagel-y, cured salmon on a 5&Dime bagel.
Sandwiches are served on a cute metallic tray without sides (you need to order your own), so you know they don't mess around here. Sandwich, coffee or wine, thank you, next.
Whip your head around and now you're sitting at the bar. Cute vinyl collection, chatty bartender and the standard European bistro offerings: wines (mostly European), Peroni, Aperol, Campari and weekly cocktails.
It's a tight squeeze, especially during busy times, but not unpleasant. You can see how a place like Romans slowly but surely burrows its way into the hearts of the locals—it's a no-frills joint but it's got character.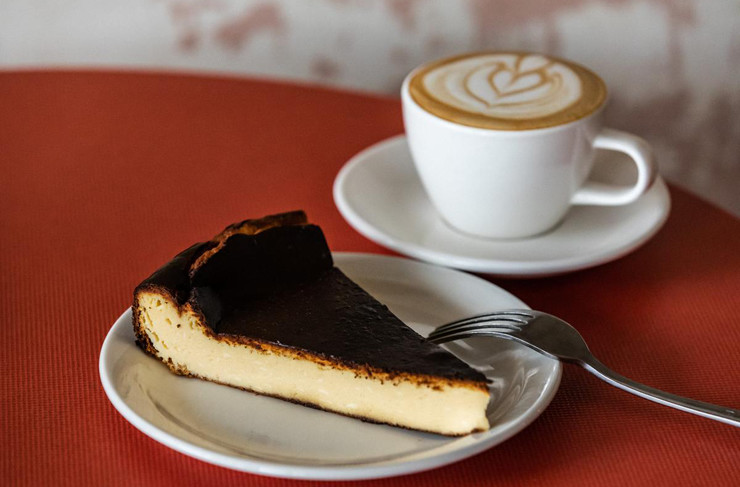 Romans Original is open Monday to Wednesday from 7 am until 3 pm and Thursday to Saturday from 7 am until 11 pm.
The Details
What: Romans Original
Where: 50 Leeds St, Footscray
Making a foodie bucket list? Start by chomping your way through Melbourne's best sandwiches.
Image Credit: Mel Desa