When asked if opening his own solo venture was something he always wanted to do, chef Joe Grbac says it was absolutely a natural progression for him.
And in a way, you could say that Saxe Kitchen was a natural progression too. Upon Saxe finding its home in the CBD's legal district on Queen Street in 2017, the modern, fine-dining restaurant originally occupied both two levels of the location, with five-course dégustations upstairs and snacks downstairs.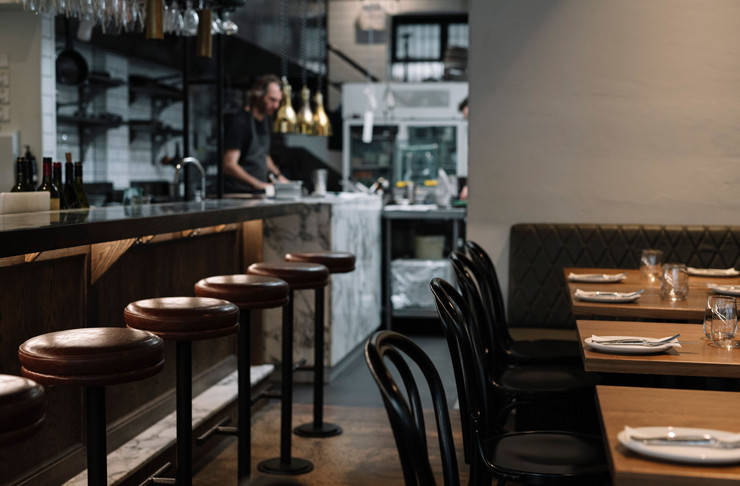 Now in that ground-level space, a noticeably more casual (yet suave) sibling by the name of Saxe Kitchen has moved in, meaning more options and a hell of a lot more deliciousness for you.
The Saxe Kitchen menu is very seasonal, featuring an ensemble of 15 dishes, ranging from smaller options to larger ones, with of course something a little sweet at the end. "Growing up in a European family, the food was always put in the middle of the table and everyone sat around and shared. It's something that I hold dear to my heart, so the menu is a little mix of all of that."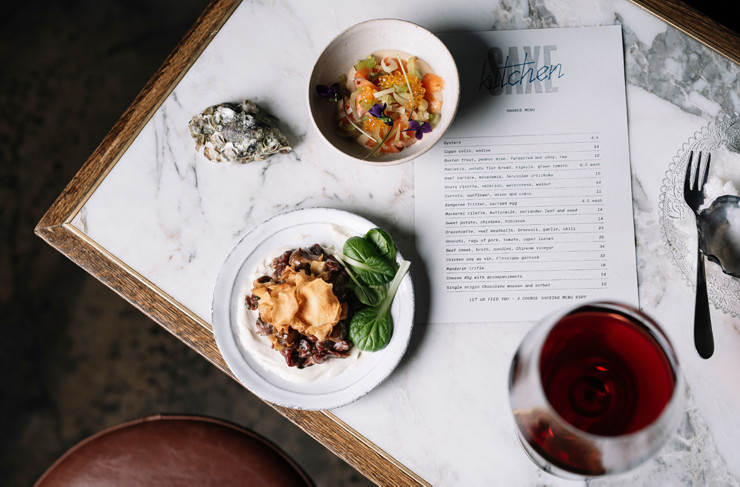 As for the drinks offering, the wine matching is particularly next level. At Saxe Kitchen they see food and wine as inseparable. In other words, they'll wait for you to name a more iconic duo. The wine list has been created completely with the cuisine in mind, so you'll find that each dish on the menu has an alcoholic pairing to match. The wine list extends to textural whites, generous reds, dessert wines and more. Their liquor licence runs until 12 am or 1 am most nights, with the kitchen typically closing at 9 pm. But just between us, the kitchen will potentially stay open later based on orders.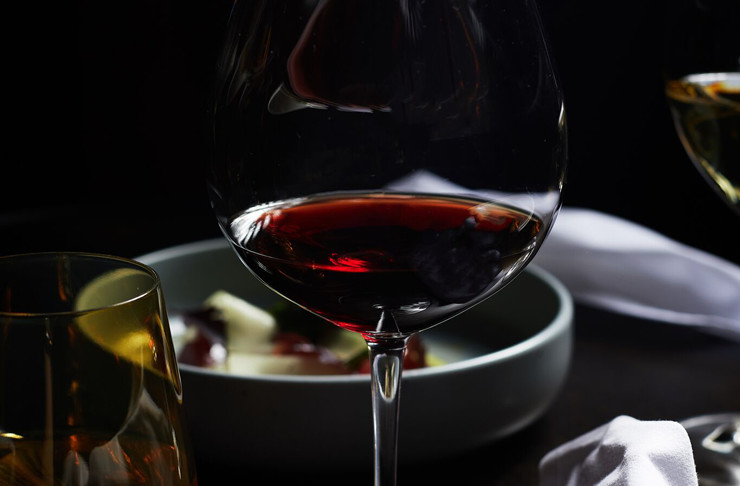 So where should you start tucking in? I'm glad you asked. The pancetta, potato flatbread with green tomato is a great jumping-off point, with the flatbread being anything but. It's fluffy and serves as the perfect bed for the crispy, in-house cured pancetta to sit atop. Best paired with the Matosevic from Buje, Croatia.
The orecchiette with veal meatballs, broccoli, garlic and chilli is another option you absolutely must try. The best way to describe it? A humble and hearty bowl of happiness that'll have you feeling like Joe's invited you around for a family dinner at his place. You're probably going to want to order seconds of this one. The Tentenublo from Rioja, Spain is a perfect pairing for this dish.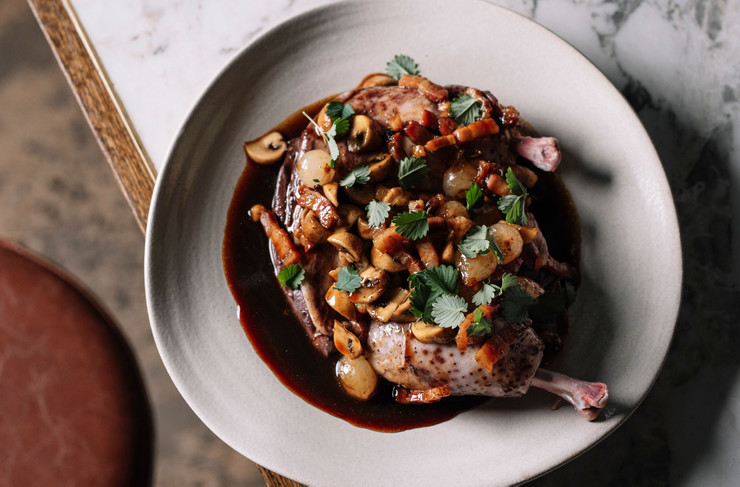 If you're smack bang in the middle of your dining session and are looking for a little break in between courses, definitely opt for the carrots with sunflower, onion and cumin. The dish certainly reads quite simply on the menu, but don't be fooled, this dish is all about textures and flavours.
Another dish you absolutely need to consider is the comte, mushroom crumpet and jam. Besides a flavour party in your mouth, you can expect a sandwich-style setup, with the petite mushroom crumpet hugging multiple layers of comte cheese and mushroom jam. The mushroom crumpet is flavoured with porcini powder and topped with pine mushroom butter, all made on-site. Mushroom overload? Not at all. The flavours are subtle and earthy, and the cheese in the middle marries it all together.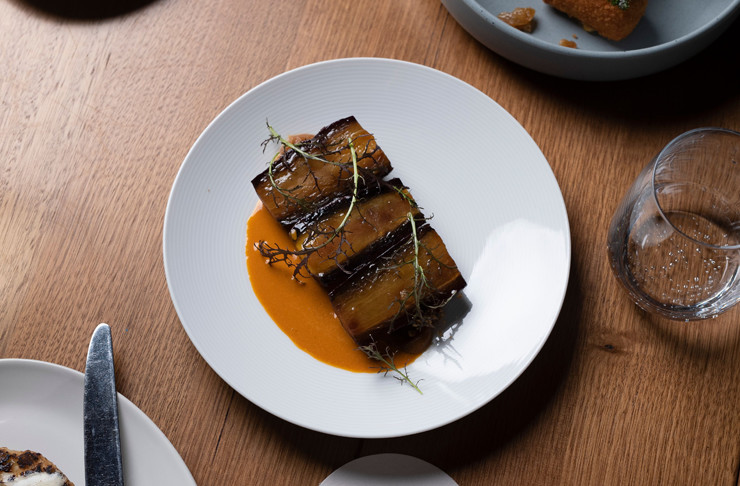 But, the mushroom crumpet won't be on the menu forever. "(I'm a forager), every autumn we go mushrooming, and we pick lots of mushrooms. Sometimes you pick so many that you don't know what to do with them and this year was one of those years. So we dried a lot of them and a lot of that has gone into the mushroom crumpet dish. Once we run out of that, it'll come off the menu." Talk about seasonality.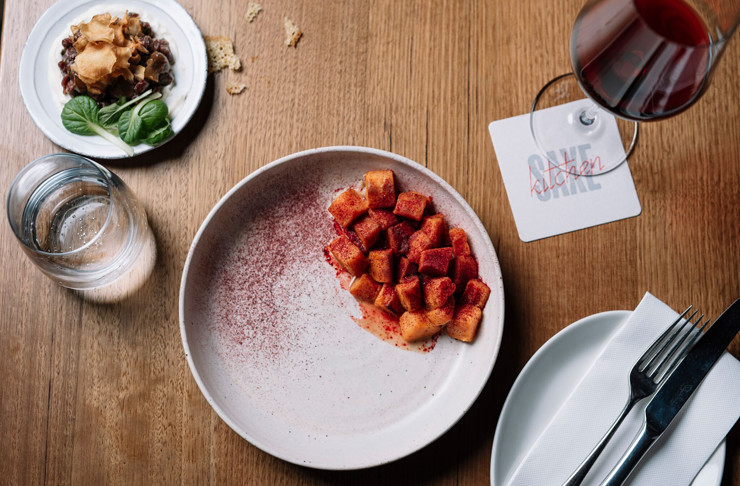 If you're thinking about skipping out on dessert, think again. The mandarin trifle is a citrus celebration not to be missed. The different mandarin components including mandarin sorbet, custard, sponge, chamomile and Botrytis Semillon jellies (all made in-house), topped with pink micro flowers is the kind of multi-faceted dessert that dreams are made of.
One minute it's tangy, then sweet the next and sometimes both at the same time… depending on how big your mouthfuls are. Overall it's a dessert on the lighter side of things, which means you've got no excuse to not finish it. And trust me, you won't want one.
Oh and FYI, bookings are highly recommended.
The Details
What: Saxe Kitchen
Where: 211 Queen Street, Melbourne CBD
For all the latest and greatest in food and drink, check out our Food & Drink section.
Image credit: supplied