Guys, unfortunately the time is here. We're nearing the deadline for you to update your enrolment details for this ridiculously unnecessary non-binding postal vote on same-sex marriage.
Here at The Urban List we are 100% behind voting a big old yes on this one, regardless of whether politicians actually pull their finger out and carry the overall result.
Updating your enrolment details is the first step in the process, and you cannot change your details post August 24. Following this, the Australian Bureau of Statistics will be running the vote, of which ballot papers will be sent out to homes around the country from September 12. You'll need to return your ballot papers by November 7 for your vote to count—please make it count.
Update your enrolment details on the AEC website right now, it will dead set take you no longer than 30 seconds—it's that easy.
And just because you're here and you've done a good deed, here are some amazing things that we've eaten this year that will definitely take longer to eat than updating your enrolment deets.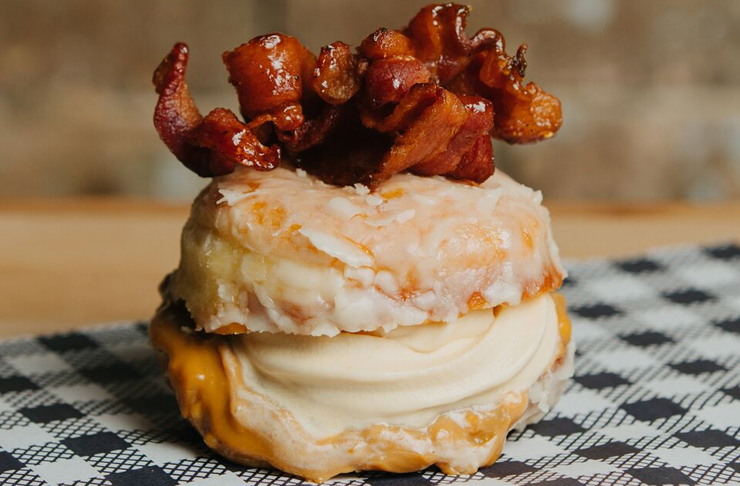 Maple Glazed Doughnut & Bacon Ice Cream Sandwiches | 4 Ounces
Sydney
Absolutely as good as they sound. 4 Ounces in Alexandria are the masterminds behind this delicacy. A maple glazed doughnut & bacon ice cream sandwich is likely to take you around 7 minutes to eat.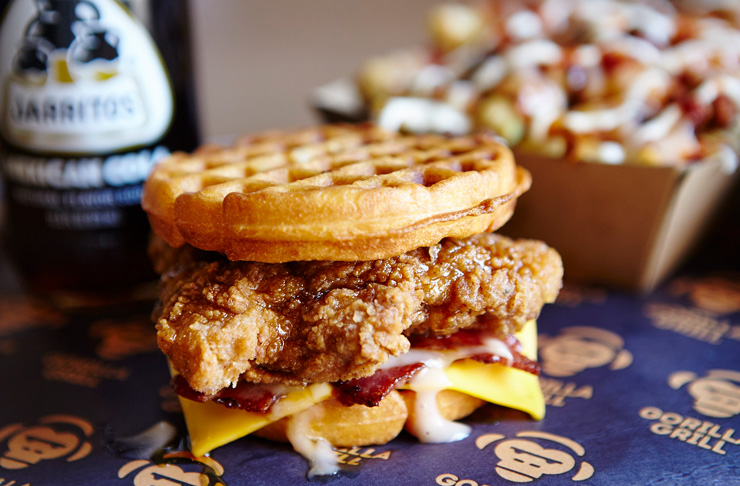 Chicken & Waffle | Gorilla Grill
Melbourne
This is the kind of meal that is actually suitable for any meal of the day. I mean, who hasn't wanted to throw bacon, cheese, mayo, and fried chicken in between two waffles at 6am? The mad crew at Gorilla Grill are responsible for this delightful set up, and it's likely to take you a good 15 minutes to chow down on.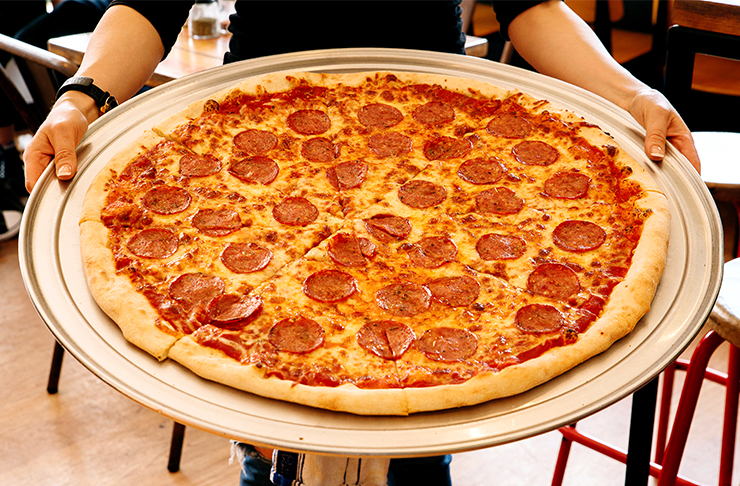 22 Inch Pizzas | Mack Daddy's New York Slice
Perth
We all love pizza right? And I feel as though you can never have too much of it. This is especially the case at Mount Lawley's Mack Daddy's New York Slice, 22 inches of cheesy goodness. It's going to take you at least 22 minutes to polish this off—an inch a minute.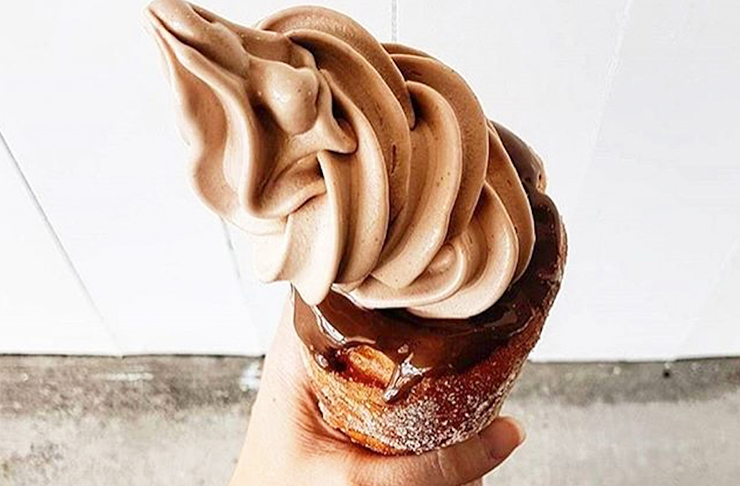 Nutella Doughnut Cone Ice Cream | Chocolate Komberry Co.
Brisbane
Doughnuts: check. Nutella: check. Ice cream: check. This is possibly the most ridiculous dessert that has ever been served up to us, but it just bloody works. First they make the cone from doughnuts, then dip it in Nutella, and finally throw some ice cream inside. Would easily take you 8 minutes to devour.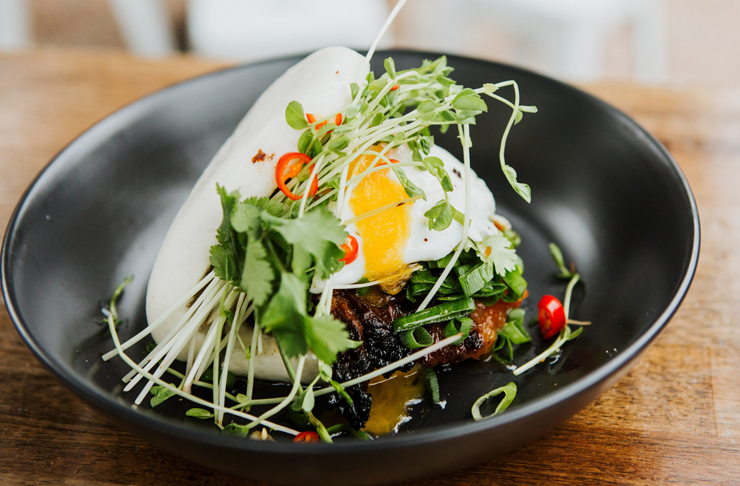 Breaky Bao | Skal
Sunshine Coast
A bao for breakfast? We're definitely into it. The Breaky Bao at Skal in Peregian Beach is a must for anyone who's looking for a breakfast that will kick your day off right. Loaded with lamb belly bacon, a fried egg, and chutney it will take you at least 5 minutes to eat.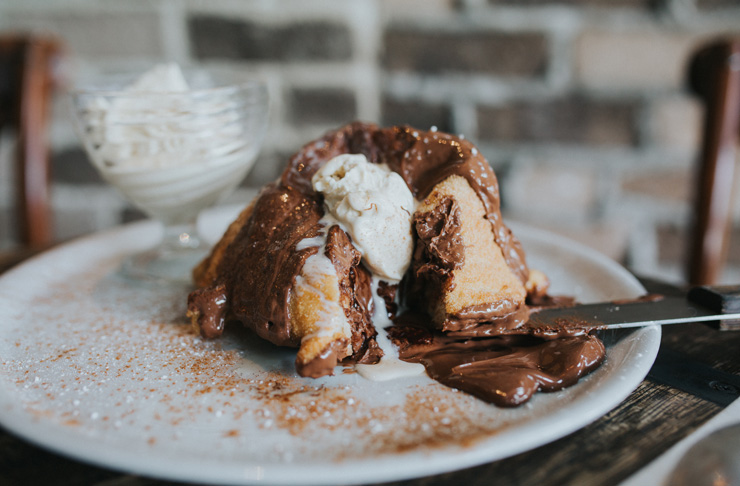 Nutella Bomba | Gemelli
Gold Coast
This wouldn't be a TUL list without another Nutella item. The Nutella Bomba from Gemelli should definitely be on your list on your next trip to the Gold Coast. Should take you at least 15 minutes to polish off.
Just making sure you've updated your enrolment details? Please do, do it here on the AEC website.
Header image credit: Hayley Williamson