Get ready to clear you calendars, there's a street festival coming this September and it's going to be jam-packed with Melbourne's most mouthwatering multicultural food. You can expect flavours from nearly all corners of the globe with Vietnamese, Chinese, Indian, French, Turkish and Italian food just some of the cuisines on offer.
Now in its ninth year, The Sunshine Lantern Festival (proudly sponsored by our pals at Pace Development Group) doesn't play around when it comes to bossing the street festival scene. Expect show stopping fireworks and Devonshire Road to be bursting at the seams with Sunshine's fave local businesses and their authentic food...we can smell the Banh Mi already.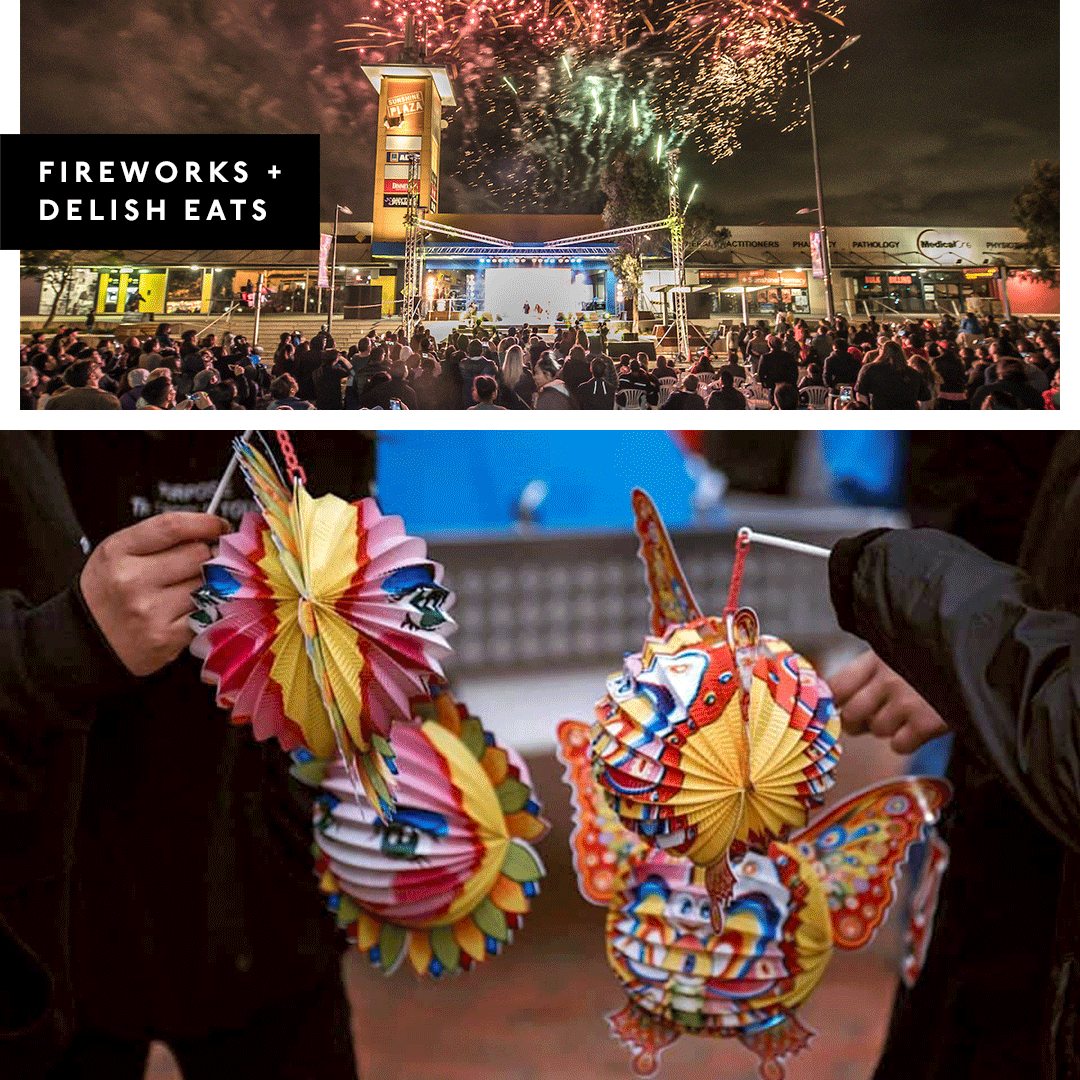 We love a good street festival, BUT we also know (from vast experience) that it's easy to get carried away on the train of deliciousness. If, like us, you take your food festivals seriously and having food regret is what your nightmares are made of, a street festival requires methodical tact, planning and sometimes even restraint (sigh).
To avoid you getting trigger happy and wasting precious stomach space on the first three stalls you lay your eyes on, we've enlisted the help of event sponsors Pace of Sunshine North to round up the best feeds to taste out at The Sunshine Lantern Festival.
Let's Get Straight To Business: Turkish Gozleme
If you haven't ever tried Gozleme, first we ask HOW? Next, we are disappointed and then finally, super excited for you. Gozleme Queen have their name on point as these guys really are the queen of this delicious traditional Turkish flatbread, served up warm and crispy with tasty spinach and cheese filling that tastes just like heaven.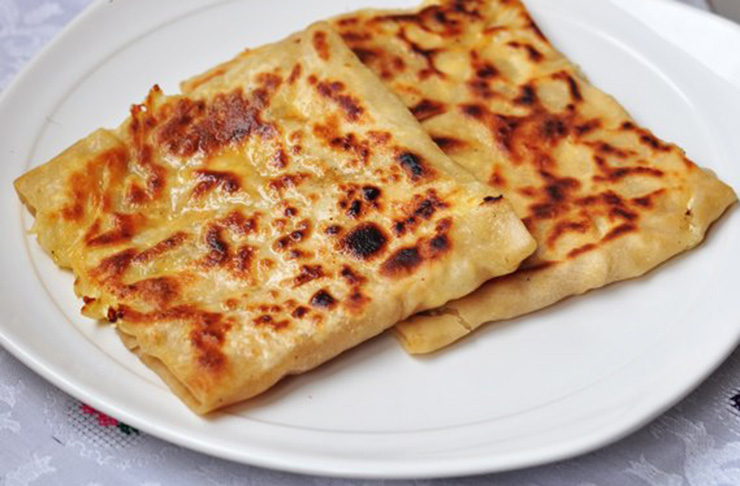 Second Entrée?: Chinese Dumplings
When it comes to dumplings, two non-negotiables are authentic and fresh, and that's a fact. So, we are stoked to know that Shumei's Dumpling Co. will be out in force with their steaming, delicious handmade dumplings and dim sims. The best part? You can buy them steaming hot and ready to eat OR if you're too full you can buy these delicious parcels of love frozen to take home and enjoy for weeks to come (good thinking, guys!).
The Moment You've Been Waiting For: Wonton Tacos
Creating an epic blend of Eastern and Western cuisine, Miss Wonton play up the traditional Mexican taco, subbing out tortillas for their delicious wonton tacos. You won't miss these guys as you can sniff out their mouthwatering, fragrant fillings from a mile away. You'll have the difficult decision between pork belly, pan fried beef, crispy soft-shell crab, vegetable and our absolute fave, chicken with purple cabbage, salad, carrot, mayonnaise and banana sauce.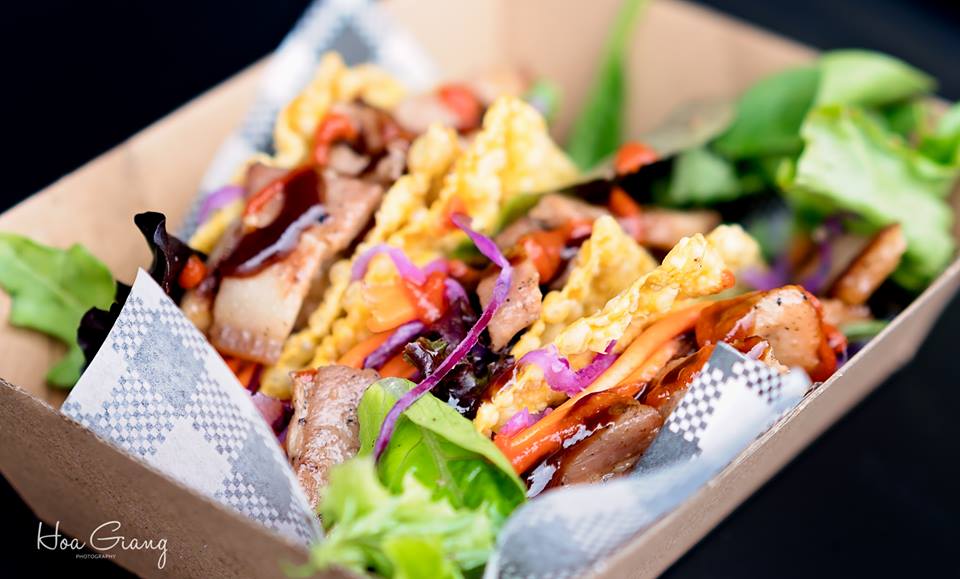 Palate Cleanser: Pure Mango Icypoles
What better way to break up the onslaught of mouthwatering street food than a mango icy pole from Mango Licks. Made from 100% Queensland mangoes, yeah you heard that right! Nothin' but good old Aussie mangoes. Not only are these frozen delights the most delicious icy pole you'll ever eat, you can also feel good about the fact you're eating something healthy amidst the other devilish culinary creations.
Let The Food Coma Begin: Loaded Spiced Chips
Get ready for the wild fried ride. The Biggie Smalls Food Truck will be dishing up a crowd favourite, starting with their deliciously hot and crunchy chips, spiced ground chicken, fried haloumi crumbs, sriracha, cheese sauce and spring onion (yes, we meant to type all of that). It's probs important to mention they also make a mean kebab. Our picks? The Juicy OG, a cheeseburger in kebab form and the Dirty Gravy, complete with fried chicken, lettuce, picked onion, chips, cheese sauce and roast chicken gravy mayo. We repeat, roast chicken gravy mayo!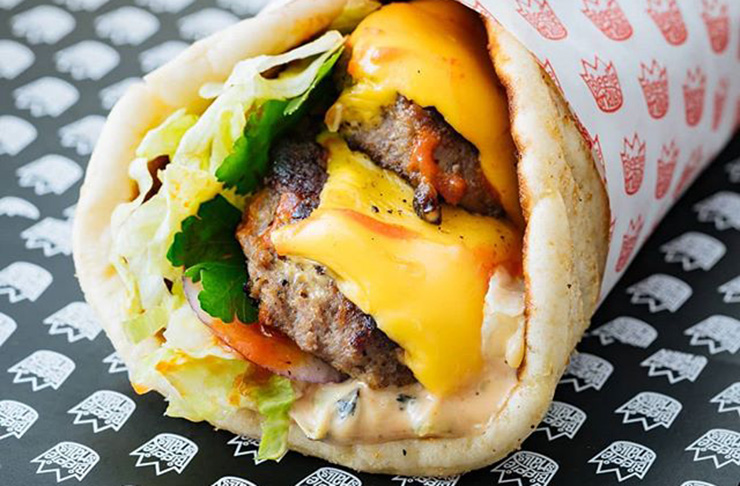 Make Way For The Sweet Side: Poffertjes
Pronounced "poff-er-jez" these delightful puffs are a traditional Dutch batter treat that are kinda like a small fluffy pancake. Golden Poffertjes will be making all of your sweet, sweet dreams come true with their light and fluffy wonders served with strawberries and toppings of either butter, maple syrup, honey, lemon, icing sugar or whipped cream. Make sure to get yourself a few cause you'll be downing these like those potato chips from earlier.
The Details
What: The Sunshine Lantern Festival
When: Sunday, 23rd September (10am – 8pm)
Where: Hampshire Road & Devonshire Road, Sunshine
Make sure to visit the Pace Development Group stall at The Sunshine Lantern Festival for information about their most exciting project yet, Pace of Sunshine North!
Editors note: This article is sponsored by Pace of Sunshine North and proudly endorsed by The Urban List. Thank you for supporting the sponsors who make The Urban List possible. Click here for more information on our editorial policy.