Some of the most exciting fashion to discover is vintage. You can pretty much guarantee that nobody else will be wearing the same thing, and it is a real thrill to share in the history of a piece. Where was it worn before? And by whom?

I had the opportunity to interview some incredible women for my book Vintage Girls on the topic of vintage fashion. From Mad Men costume designer Janie Bryant, to musicians Kimbra and Sarah Blasko. Each had their own unique story to share on how vintage fashion has inspired them.

Here are my top 10 hints for buying vintage fashion, for those who already love vintage and those who are curious to get started on a vintage wardrobe. Enjoy Urban Listers!
Some of the best vintage pieces are online and overseas, so check out sites like Ebay and Etsy for some amazing finds.
If you are buying online, don't go by the size listed on the garment. Sizing standards have changed over time, so always look at the exact measurements given by the seller.
Always adjust and tailor the vintage item to fit you perfectly. It only comes in the one size, so just make it work for your body shape.
Check for quality. Does it have holes or tears? Does the zip work? Are there any buttons missing? You can always replace buttons and zips, but some tears are difficult to disguise unless they are in the hem.
Mix vintage with new items to make the look modern and unique. Mix a vintage top with jeans or a vintage dress with new boots. Make the look personal to suit your style; you don't have to wear vintage head-to-toe.
Take care of the vintage items once you own them. They have stood the test of time because the previous owner(s) were gentle with them. Hand wash or dry clean the items and store them with care on a fabric hanger.
Find out about local vintage markets and auctions, as well as garage sales and Op Shops. There are many places to search for vintage treasures. (Editor's Note: check out our stories on Melbourne's best op shops and vintage stores).
Take a look through your parents, grandparents or even your aunty's wardrobes. You could have some incredible pieces right under your nose! You never know what they might have stored away.
If you haven't worn vintage before, start with something simple, a black dress, a cardigan or a piece of jewellery, and work your way up to something more adventurous!
Have fun with it! There are so many exciting eras to explore and create a unique wardrobe with.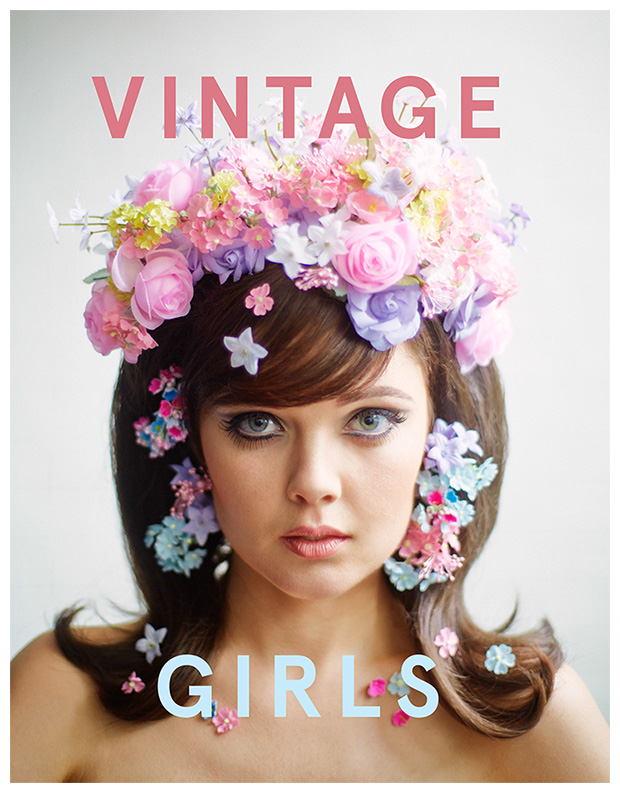 TUL Note: Nadia Barbaro is a Melbourne based Fashion Stylist and Creative Director. Her first book Vintage Girls features eight celebrated international female artists and style icons, including Kimbra, Sarah Blasko, and Mad Men Costume designer Janie Bryant. The limited edition signed and numbered book is available at all Readings Bookstores, as well as NGV, MONA and GOMA bookstores. The eBook for the iPad is available on iTunes.
Image Credit: Vintage Pucci on Pinterest, Vintage Girls.