One of Melbourne's coolest cafes, Church Street's Top Paddock in Richmond has been a welcome addition to the brekkie scene, all award-winning sleek architectural style, fantastic food and top-notch service. It's hard to imagine how you could improve on that winning combo, but that's exactly what the guys behind this gem, Liar Liar and Two Birds One Stone, have in mind.
Kettle Black is set to open its doors on South Melbourne's Albert Road, with the dynamic duo of Kestie Lane and Hana Hakim from quirky cool design firm Studio You Me brought in to bring two colliding worlds together – a brand new cubists' dream apartment complex that envelops a dinky little Victorian terrace.
The strikingly fused space, all white walls, marble, tiles and brass, with a huge porthole-like wall feature and pea green seats, will play host to the latest offering from Top Paddock chef and Kettle Black co-owner Jessie McTavish, who will run the kitchen, focusing firmly on Victorian produce, or at the very least Australian, wherever possible, even with the muesli grains, with the stated aim of raising their yummy game.
They guys are being coy with the details, but expect seasonal goodies and plenty of healthy options on the Kettle Black menu. The one dish they'll tease us with is a fantastic sounding King Island crayfish roll packed with coastal spinach and tangy yuzu mayo, which is set to be one of the knock-out stars. They'll be making their own relishes and butter, too.
McTavish is joined at Kettle Black by Top Paddock owner Nathan Toleman, who will keep the floor under control, alongside business partners Ben Clark and Diamond Rozakeas from Top Paddock, Tim James from Two Birds One Stone and former De Clieu guru Sam King running the coffee side of the business. He knows a thing or two about brewing damn fine beans.
King says the Kettle Black crew is a veritable dream team. "It's like a real coming together of all of our different skill sets. We'll effectively have an owner in each area of the business. We want to take the whole cafe experience to the next level and offer that wow factor."
There will still be bacon and eggs for traditionalists, but just like the old meets new mash up of the jaw-dropping Kettle Black building, there will be more than a few fancy flourishes on show. "We want to make it an experience," King says. "It's still going to be a cafe, but the level of service and knowledge of our staff and the skills we're offering will be the new basis for what's expected."
After a minor delay, he can't wait to open the doors of Kettle Black for the first time. "I'm really excited and the space is looking amazing."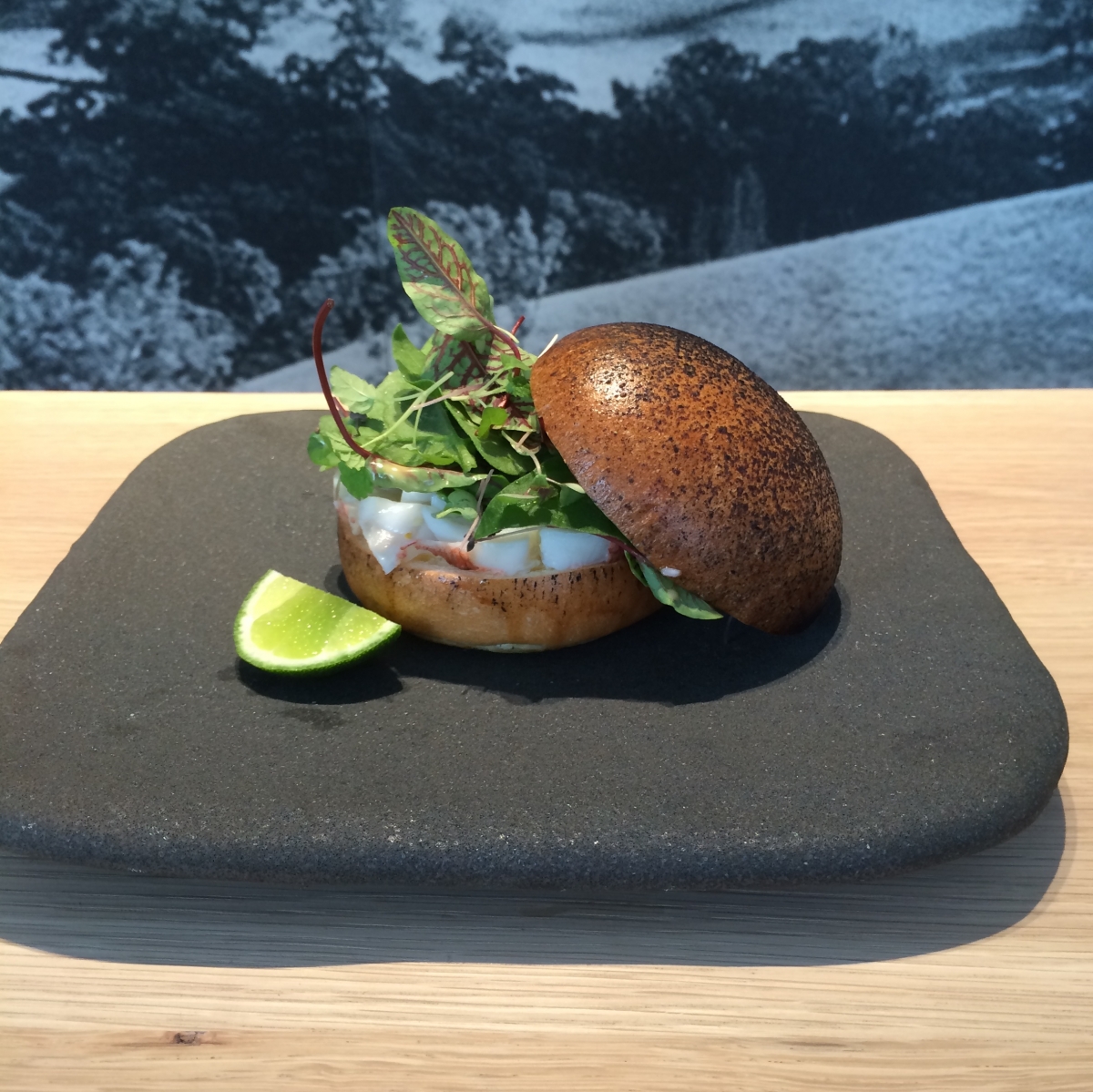 Kettle Black opens Tuesday 29th July
50 Albert Road in South Melbourne