With isolation comes a distinct lack of fine dining—when was the last time you put on a fancy outfit and sat down to more than a single course meal (eating ice cream out of the tub after dinner isn't a 'course')? It's not just the food either, we miss the whole experience—the dinner chat, the restaurant tunes, the waiter talking us through our dishes, we miss it all.
Well here's a solution for you—on Saturday 17 October, we're hosting Isolation Degustation, a massive virtual degustation that will see an incredible four-course dinner from Gathar delivered right to your door, no leaving the house necessary.
Curated by Danielle Dixon of MasterChef fame and happening across Brisbane, Sydney and our own still locked down Melbourne, this four-course extravaganza is just $98pp and comes with everything you need for a fine-dining experience at home—all you need is an oven. And even if you've reached MasterChef levels in isolation, what's on the menu is probably better than your usual Saturday night dinner efforts.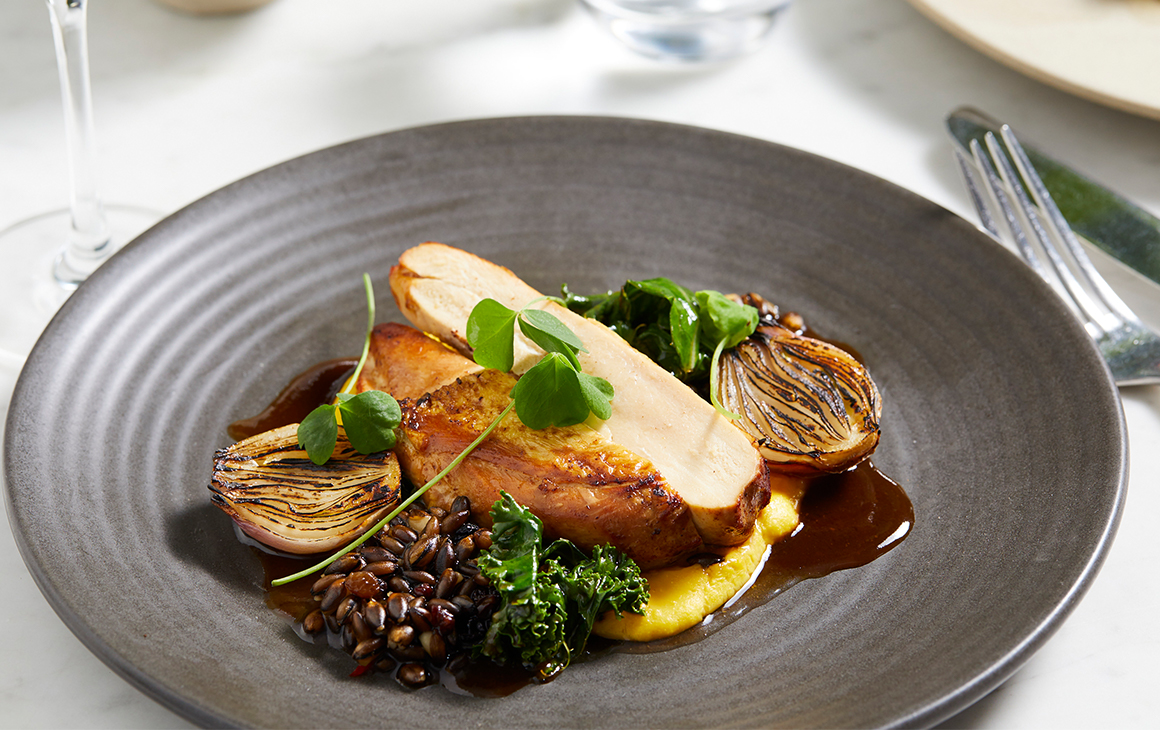 With everything pre-prepared and cooked by Gathar's expert team of chefs, all you'll need to do is serve it up, and maybe pop one or two things in the oven. It all starts with seared ruby tuna accompanied by creamy Australian Avocados, yuzu puree, marinated Victorian tomatoes and wild rice puffs, before moving on to a second course of hay smoked Victorian free-range Bannockburn chicken with corn custard, Victorian black quinoa and burnt onion jus.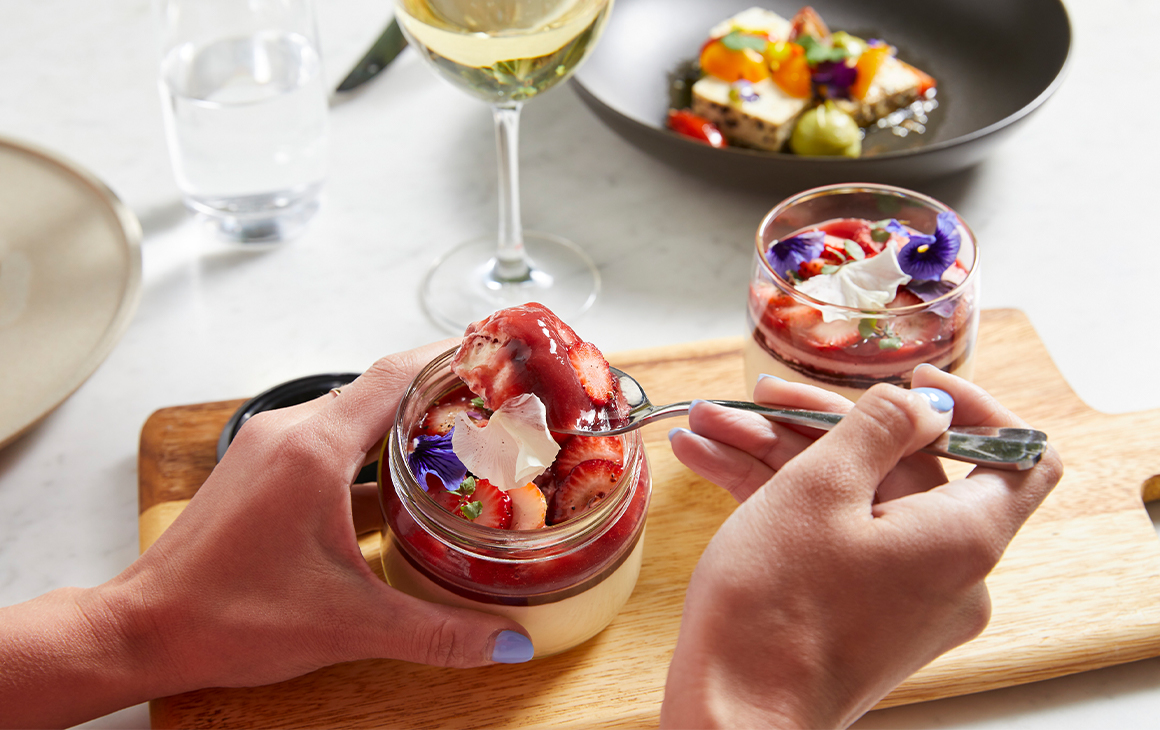 Third course is a dessert of bavarois made with Melbourne's iconic Koko Black chocolate, strawberries, pepperberry and hibiscus syrup, but cheese lovers will want to save room for the final course of Fromager d'Affinois double cream with carrot apricot marmalade and buckwheat crackers. There's also a vegetarian option for each course—you can scope that out here.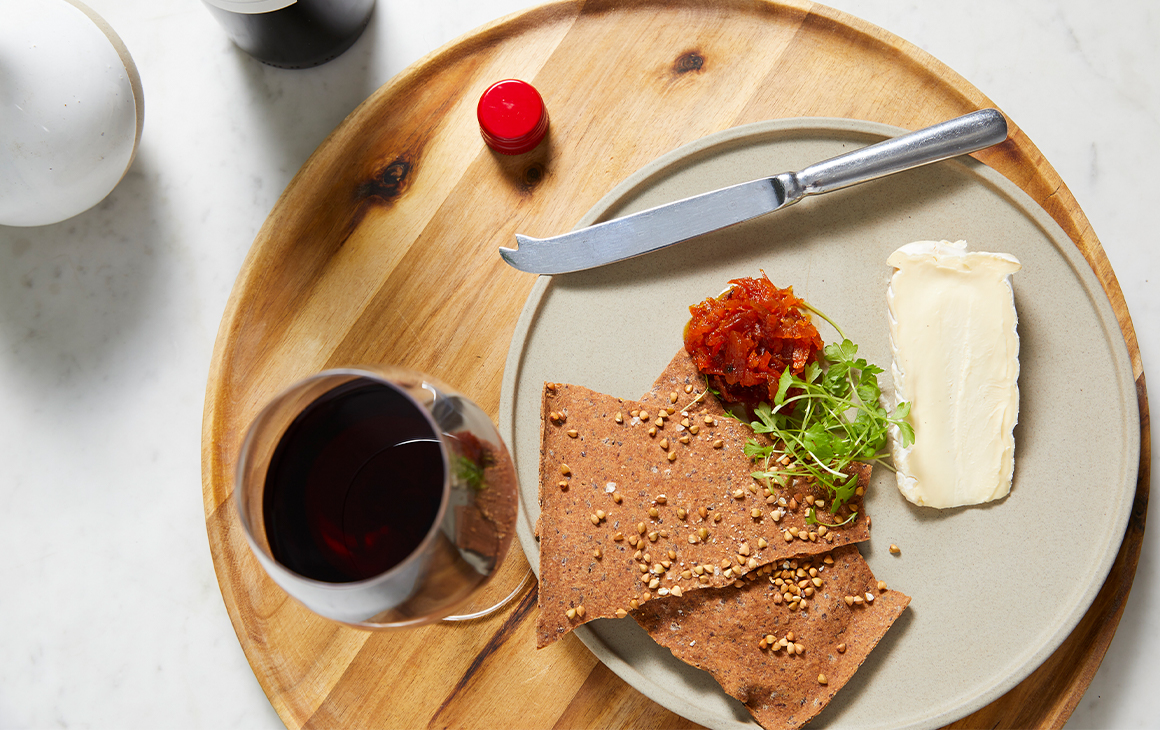 Now we're not going to leave you to eat in front of the telly, oh no—we've made sure there's going to be plenty of live-streamed laugh-out-loud entertainment. You'll tune in to an epic line up of Australian musicians, artists and creatives, including the likes of flamboyant comedian Frock Hudson, who'll be hosting a wickedly funny drag trivia session, and zero waste living activist Joost Bakker, who'll be chatting to Urban List's Melbourne Editors Ben Tyers and Rick Stephens about his latest Greenhouse project situated at Melbourne's Fed Square.

To get the party really going, international party DJ YO! MAFIA will be hitting your screens with her signature mash ups of hip hop, RNB, electro and grilled cheese bangers, while Australian DJ Claire Morgan of Berghain fame in Berlin will bring the dance vibes with a set exclusively by Melbourne artists. Throughout the night, you'll also hear from the chefs on how the meals all came together, and learn about the Victorian and Australian produce that has been used to create this epic meal.
While you watch and dine, you'll be connected with fellow diners in Sydney and Brisbane, who'll be staying inside for the night in solidarity with us. Our final partner, Australia's first carbon-neutral accredited telco Belong, is on board with a reminder that we have the power to do better together, and as we get back to our lives we should do so more consciously.
So tune in and feast in with us—and maybe even lock in one final Zoom date with your socially distant mates. Tickets are just $98pp but they are limited. First in, best fed.
Snap up your tickets here before they sell out.
THE DETAILS
What: Urban List Isolation Degustation
When: Saturday 17 October, 7–9pm AEDT
Where: Your place
Find out more and get yours here.
Read what our Melbourne editor had to say about the night here.