Given how many carbs we go through in a single workday (Hint: it rivals the appetite of a reasonably sized elephant), we expected a Low Carb High Fat diet (LCHF) to be challenging. Little did we know that bacon, goats cheese and coconut cream was all on the metaphorical (and literal) LCHF table.
We were challenged to try a LCHF diet for a week by My Son, Joy, a beautiful South Melbourne café who specialise in creating deliciously good-for-you low carb dishes.
Low Carb High Fat diets are trending all over Melbourne, for good reason. The idea is to eat a lower total percentage of carbohydrates, and a higher percentage of healthy fats (avocados, so many avocados) so your body and metabolism learns to use fat (rather than carbohydrates) as fuel. The rewards for eating your weight in avocado and bacon (joking, kind of), includes more energy (goodbye 3pm slumps!), mental clarity, and a reduced risk of obesity and Type 2 diabetes, among other things.
Keen as bumblebees to see the benefits, we chatted to dietician Vicky Kuriel, since our knowledge on nutrition is limited to "burgers aren't that bad for you, right?".
Sunday
"First and foremost LCHF is about eating whole real food—food that is available to us in nature. When we remove foods that are highly processed, we naturally begin eating a diet that is lower in carbohydrate and higher in protein and naturally occurring fats," Vicky explained.
It's pre-diet week and standing in Coles, I've severely underestimated the amount of poor uni student budget groceries I rely on every week. Back to the shelves the Mee Goreng, chocolate and (after a heated text message argument) potatoes go.
Plenty of eggs, good quality olive oil, high fat cheese (goats cheese! Something which is prolific across My Son, Joy's menu) and plenty of salmon make it into the grocery basket. A healthy dose of sour cream, bacon (best diet ever) and veggies are also given the tick of approval by my LCHF partner-in-crime (read: there to make sure I don't have bread on Monday).
Gloriously, alcohol isn't forbidden on this particular diet. My Son, Joy's menu includes breakfast cocktails like Aperol Spritz, Bloody Mary's, a range of Australian gins and tonics along with a small wine menu (we're told red wine and spirits are the finest low carb options). The best part? The team won't blink twice if you're reaching for a glass at 7am.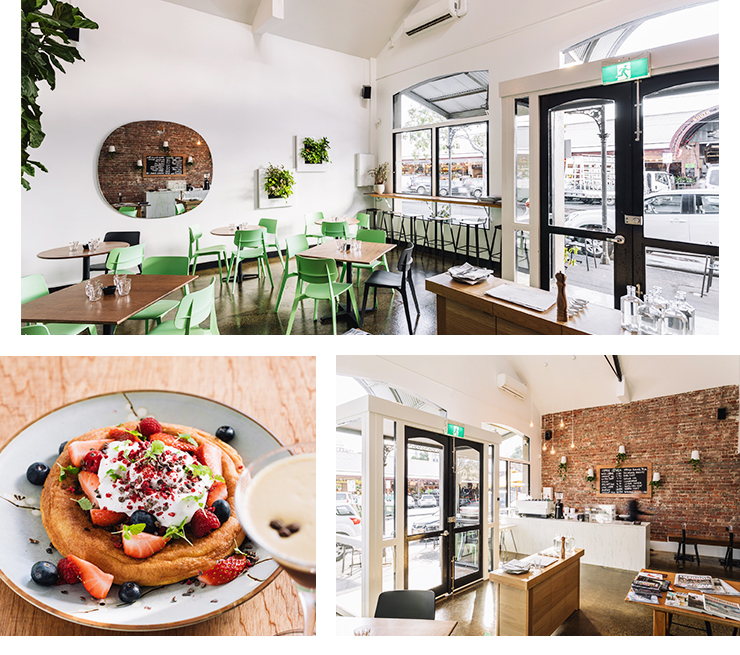 Tuesday
I'm hungry—all. the. time. Neale White, owner of My Son, Joy and also a LCHF devotee, advises that I need to eat more "good" fats to keep full. "Cooking and eating this way is such a deliciously indulgent and satisfying way to live", Neale says. More bacon is required, clearly.
Thursday
"There is an 'adaptation period' that you will go through when transitioning from a high carb to a low carb diet. You'll feel low on energy, fatigued, maybe a little dizzy, but it won't last long—it's just your body learning how to tap into and use fat," Vicky says.
Between salmon, cream cheese and an amount of bacon my partner calls "an abomination", I'm feeling sated. On the flip side, energy levels are nearing zero so I'm running on 50% fat and 50% tonic shots inspired by My Son, Joy's tonic shot—a killer combo of turmeric, ginger, chilli, granny smith and kombucha.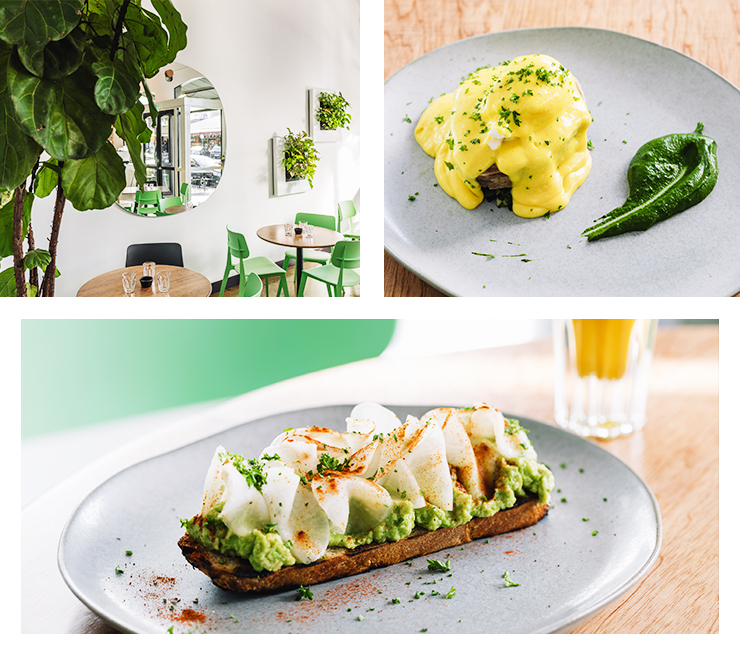 Saturday
Saturday brunch hour sees pancakes, smashed eggs and roast cauliflower at My Son, Joy. The pancake is fluffy and undeniably light, made from PranaON protein powder and topped with coyo, berries and cacao nibs. Who needs flour when there's breakfast-dessert like this?!
The Smashed Eggs served with grilled asparagus are another highlight of the menu. Eggs are tossed through goats cheese, mayo, spring onion, Grana Padano and taste like cheese-y heaven. Roast Cauliflower with coyo and tabbouleh is a flavour-packed light lunch.
The interior itself is bright, airy and has clearly been designed with care. Light streams through the floor-to-wall windows at the front of the café, which sits across from South Melbourne market. Concrete floors complement pastel green and grey chairs. A small, second-level terrace is an ideal quiet spot, and there's an outdoor courtyard for summer.
Monday
The weekend was easily the most difficult aspect of my life the week. It doesn't help when burgers are delivered to the office, but we sneakily remove the burger buns and it's very nearly more enjoyable than normal.
The Verdict?
As Vicky says succinctly, "a low carb, high fat diet is basically just eating whole, real food". It's a sustainable diet featuring loads of vegetables, seasonal fruits, meats, fish, nuts and seeds and naturally occurring fat.
While a week isn't necessarily a long enough period of time to see all the benefits of a LCHF diet, it's certainly made us more aware of the amount (and quality!) of carbohydrates that go into our bodies on a daily basis. Luckily for us, we know one sun-soaked, health-focused café which is doing the hard kitchen hours to dish out the tastiest LCHF food around.
The low carb, high fat diet is something we'll be taking on-board—perhaps just with a little more wholemeal pasta.
Image credit: Griffin Simm for The Urban List
Editor's note: This article is proudly sponsored by My Son, Joy and endorsed by The Urban List. Thank you for supporting the sponsors who make The Urban List possible. Click here for more information on our editorial policy.