In the wise words of Queen Bey, "If you liked it then you should have put a ring on it", and we can't agree more.
So, if there's someone that likes you enough to put a ring on it, we've pulled together all of the engagement rings we're lusting over right now so you can send it to them as a big, fat, diamond-shaped hint.
And in doing so we've partnered up with Carillon City, which you may not know is home to some excellent jewellers which will happily help your significant other out when it comes to choosing the best bling ring for you.
Here are all of the engagement rings we'd say "yes" to right now.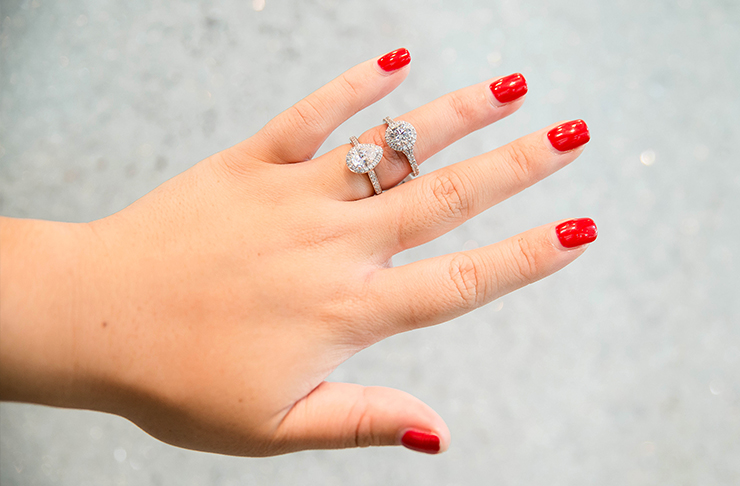 Charles Edward Jewellers
Oh Charles, you devilishly handsome jeweller (we think anyway), you really blow us away with your diamond selection. If quality is what you want, it's exactly what you'll get here, whether you choose one of the stunning diamond settings or go for a bespoke design. While the pear-shaped diamond ring wasn't enough to please Carrie Bradshaw, this one from Charles Edward Jewellers is certainly enough to please us, but if in doubt, a round halo diamond is always a winner!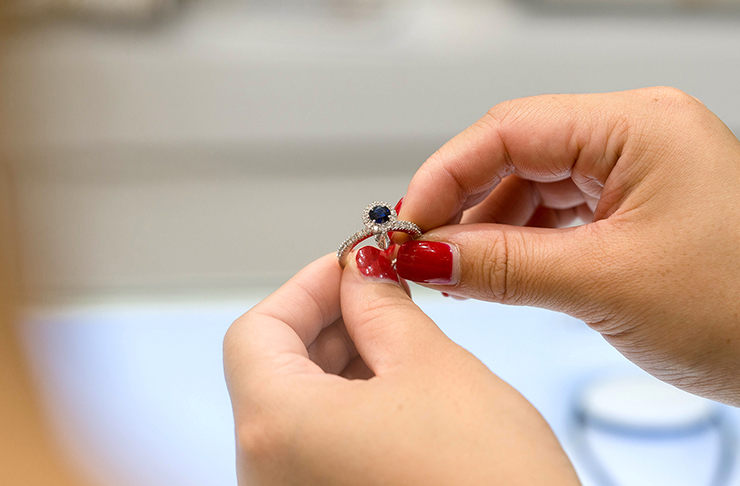 Fernando's Ital Jewellers
When it comes to quality craftsmanship, you can always count on the Europeans, and especially Fernando's Ital Jewellers. We would say "yes" three times over to this round halo sapphire setting with a diamond band. And the best bit, if you're already sporting a diamond ring, this one doubles as costume jewellery—huzzah!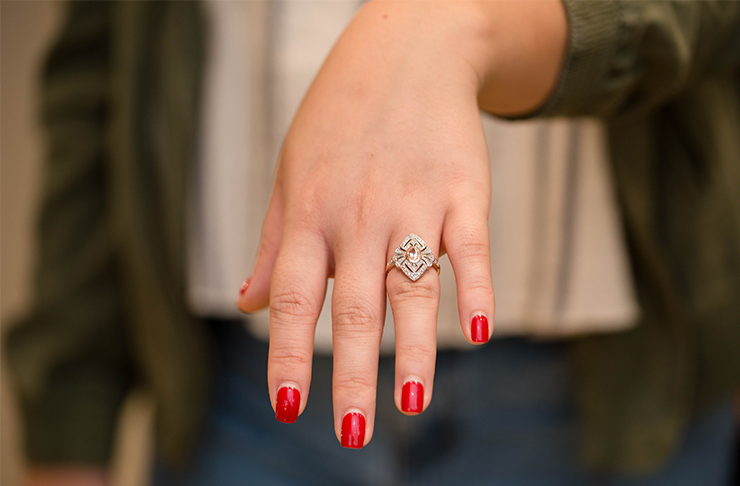 Carillon Antiques
Swoon. There's just something about antique engagement rings that makes our hearts skip a beat. We're not too sure of the technical way to describe this beauty from Carillon Antiques, but we can find the words to say that it is jaw-droppingly beautiful and we might just go in there to buy it for ourselves if you're not careful.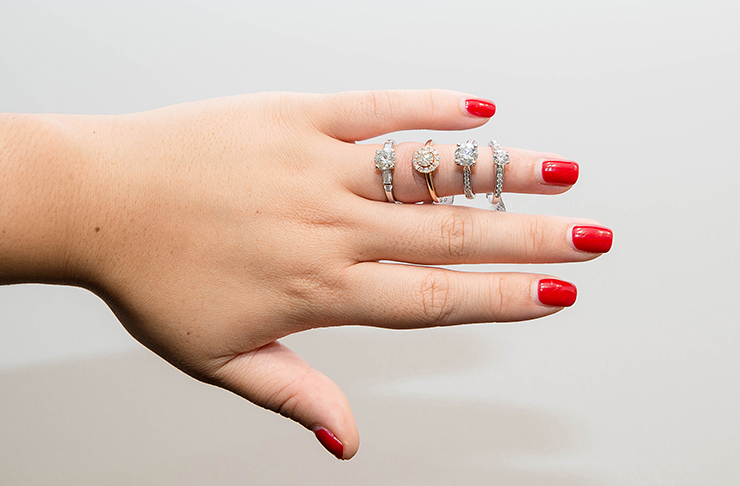 Koro Fine Australian Jewellery

Hailing from Germany, Koro is the place to go for unique and delicate engagement rings that wow. And quite frankly we're a little sad that it's not the norm to have more than one engagement ring, because we would happily find home for all four of these beauties on our fingers.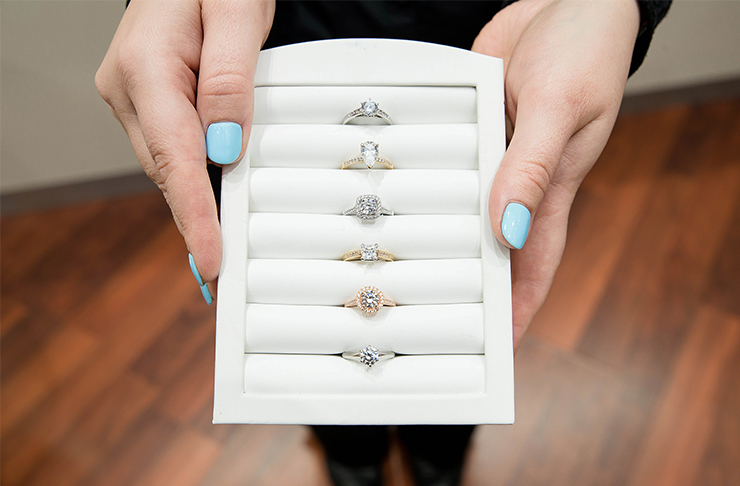 Secrets Shhh

Here at The Urban List we're massive fans of being good humans, so when we found out that Secrets Shhh make ethical simulated diamonds that sparkle just as much (if not more) than the "real" thing, we were impressed. Founded in Noosa almost 20 years ago, they've got rings in just about every style you could ever hope for.
Which would you say "yes" to?
Image credit: Nancy Hanna
Editors note: This article is sponsored by Carillon City and proudly endorsed by The Urban List. Thank you for supporting the sponsors who make The Urban List possible. Click here for more information on our editorial policy.