Image Credit: Louise Coghill
Over the past few years, Perth's health and wellness scene has taken off and we are loving it! From the juice cleanse companies to the healthy cafes, from the wellness warriors to the hip yoga studios sprouting up all over town, Perth has got it going on.
To celebrate all of Perth's health magic, we've created a cool little health and wellness series which will allow you to gain insight into the lives of some of Perth's healthiest cool cats. They'll share their tips and tricks and a whole lot of inspiration to help you live the healthiest life ever. Yesss!
This week, we met with Catriona Drysdale, the incredible co-owner behind Xtend Barre Perth and Joondalup. Cat has a huge passion for keeping fit and healthy, and her favourite way to do this is with Xtend Barre. We took ten with Cat to talk about her business, her top health tips and where she likes to go for breakfast.
Hey Cat, tell us a bit about yourself!
Before I found Xtend Barre I had taught Pilates for nearly a decade. Having danced as a small child I was intrigued when I heard about Xtend Barre as it combined my love for Pilates with the dynamic movement and fun of dance. I jumped into the training never having even done a class, I had absolutely no idea what to expect or what would unfold, but after my first session I was hooked! I was energised and excited, I was so happy to move, and in a nutshell I felt amazing!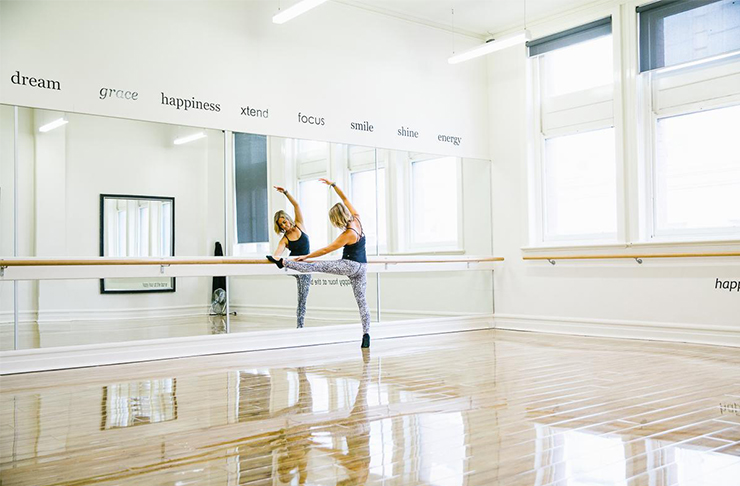 What spurred you on to start your business?
From the minute I'd finished my first class I knew that I wanted to open a studio. I completely and utterly fell head over heels and felt that life was simply better with Xtend Barre. I just had to share that love. Along with my business partner and close friend Jasmina Rixom in 2013 we opened two studios within eight weeks of each other, Xtend Barre Perth and Xtend Barre Joondalup. Our vision for each studio was to create a unique space that captured the positive and inspiring energy that Xtend Barre exudes, we wanted people to feel like they were in their own little happy place each time they visited the studios.
Have you always been fit and healthy?
I've always had an interest in fitness and holistic health but there was a point where I was teaching crazy hours, as well as studying and mentoring Pilates students. I hit a wall and ended up with second stage chronic fatigue and pre-menopausal hormone levels, at 29 this was pretty shocking to me. I had to step back an evaluate a lot of things in my life. With the guidance of a specialist GP, kinesiology and daily green juices I slowly got back to health and now have greater appreciation for what it means to be healthy in body and mind. Xtend Barre allows me to be present in the moment physically and mentally which is just what I need to keep me grounded.
What's a regular day look like?
Lucky for me my days always start with cuddles. I have a 6 and 5-year-old so mornings are spent packing lunches and negotiating to get us out of the door on time. I spend most of my days in the studio moving between management tasks or teaching, some days I do an Xtend Barre Xpress lunch time class or an intense 30 min TRX suspension training session. My days involve a bit of juggling so it's important for me to be in the moment for whichever role I'm present in, Xtend Barre allows me to lose myself for a moment in time and clear my head so that I can be focused and energised in those roles. And of course my days are better if I Xtend! Luckily I have the flexibility to be able to pick the kids up from school which I do most days, after they're home and sorted I head back to the studio.
Best part of your job?
Without a doubt loving what I do! Being able to share my love of movement is such a privilege and the greatest reward is seeing how Xtend Barre transforms people in body and mind. Some people say the best teachers are your students and I agree, they keep me so inspired. Plus, I get to dance every day and wear comfy socks at work (we Xtend in socks with little rubber grips) it doesn't get much better than that!
If you weren't doing this, what would you be doing?
In an ideal world I'd be living in a tropical country running yoga/meditation retreats or travelling the globe. In reality I'd most definitely still be teaching Pilates.
Favourite form of exercise?
Xtend Barre of course!
Your top health tip?
Move. Find exercise that you love to do—exercise relieves stress, the endorphins make you happy and for some the postural strength and alignment gained from methods like Xtend Barre and Pilates can mean a pain free life.
Best place to get a healthy treat in Perth?
The Raw Kitchen in Fremantle has the most amazing raw wholesome treats!
What's next on the horizon for you?
Things are looking pretty exciting as we continue to expand our studios. We love to keep things fresh and exciting and are looking forward to some new ventures and partnerships, we just had the fabulous Carmelo Pizzino from Dancing With The Stars in the studio today to chat about some guest Latin Fitness classes that he'll be presenting from next month. We can't wait to learn a little salsa!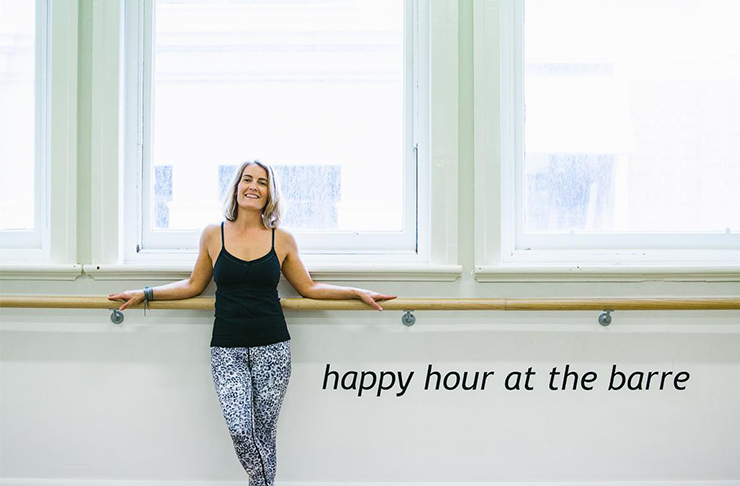 Fave Local Perth Spots...
For a drink
For breakfast
Sayers in Leederville still do the best scrambled eggs in the world!
For a coffee
For dinner
For shopping
Want to know the best places to get healthy in Perth? Search Health in The Directory!