If you don't know Flex Mami, then you must have been living under a rock. A very uncool rock. Flex, or Lillian to her closest pals, is Australia's "IT" gal. How did she earn such a title? Because at just 24 she has not one, but FOUR jobs (and counting) and commands an Insta following of over 17K.
She's a DJ, a social influencer, beauty buff, self-development writer and an MTV presenter, making her the ultimate slashie. While we adore her for her cracking sense of humour and down to earth nature, she's ready to serve up real talk to anyone who says they can't have what she's got. And what she's got is serious success.
So, we chatted with the Sydney-sider about turning dreams into a reality, getting a foot in the door and why dropping out of uni was one of the best moves she ever made.
Rewind back to high school, did you have any idea what you wanted to do for a job?
(Laughs) I actually wanted to be a psychologist and then I realised you needed to study for a lifetime so was I was like no thank you. I really like fashion, so I did a fashion business course, but I dropped out of that because it didn't seem like a functional degree. Then I wanted to work in PR so I went to a private college but dropped out again because I realised I don't like structured learning environments. So, I ended up getting myself an internship at a PR agency who looked after MTV. My collective tertiary education was probably nine months in total.
How did you get your foot in the door to be an MTV presenter?
I asked for it! I was going to be profiled by a freelance producer at MTV for a segment but then they ended up leaving the company so the idea kind of went bust. I asked them if they could connect me to someone else at MTV so I could keep that relationship going. I knew I'd be great at chatting to the camera but had no experience. That to me wasn't a deterrent though because I knew if I could just get someone to see me I could deliver. I went in for a meeting with them (while working in PR full time) and basically sold the shit out of myself.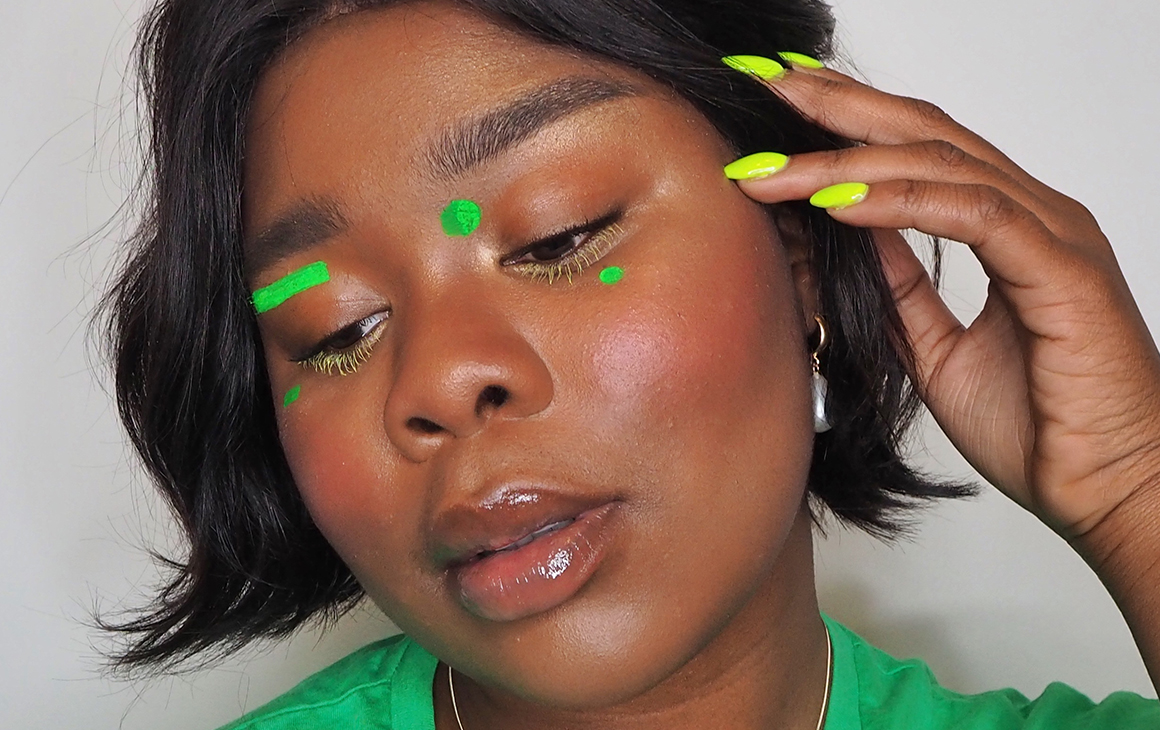 And becoming a DJ?
I needed a hobby to take me away from the monotony of my office lifestyle. (I was working in a club part-time) and knew people who could teach me so the end goal was very clear to me. I thought to myself, you have access to DJs who will happily teach you, therefore you can be a DJ. It's that simple.
Of your various careers, is there one that you want to pursue further than the others?
For me, one isn't superior to the other and my love for each of them is almost equal because I need all of them to be who I am right now. I'm also really aware that I'm very fickle and I'm a big ideas person, I love achieving so if I achieved that ultimate goal of doing one thing full-time, then I would just go and find another hobby.
What's one of the biggest hurdles you've had to overcome in your career?
I don't like dwelling on negatives but one of my biggest hurdles is probably convincing people that I can actually do all the things I'm saying I can, regardless of my social numbers or where I live or what I know. For example, about seven months ago I thought, I'm an avid beauty user and I'm acutely aware of the fact that there is no representation of people who look like me in Australia. So, I thought, I can capitalise on that. It's really frustrating having to over-enthuse my belief in myself to other people because it sounds like an inflated sense of worth. But it really isn't, I'm just really good at articulating what I can and can't do.
What's been one of your biggest pinch me moments so far?
Right now. I'm living the life I've always dreamt of and that is living in an apartment by myself, having a walk-in wardrobe, getting to wake up at midday and paying to feed myself—that's all I wanted to do. This time last year I was in a full-time office job, doing the corporate thing and now I'm fully thriving. I'm living the life I used to double tap in awe of. I don't think I stop and reflect on that enough.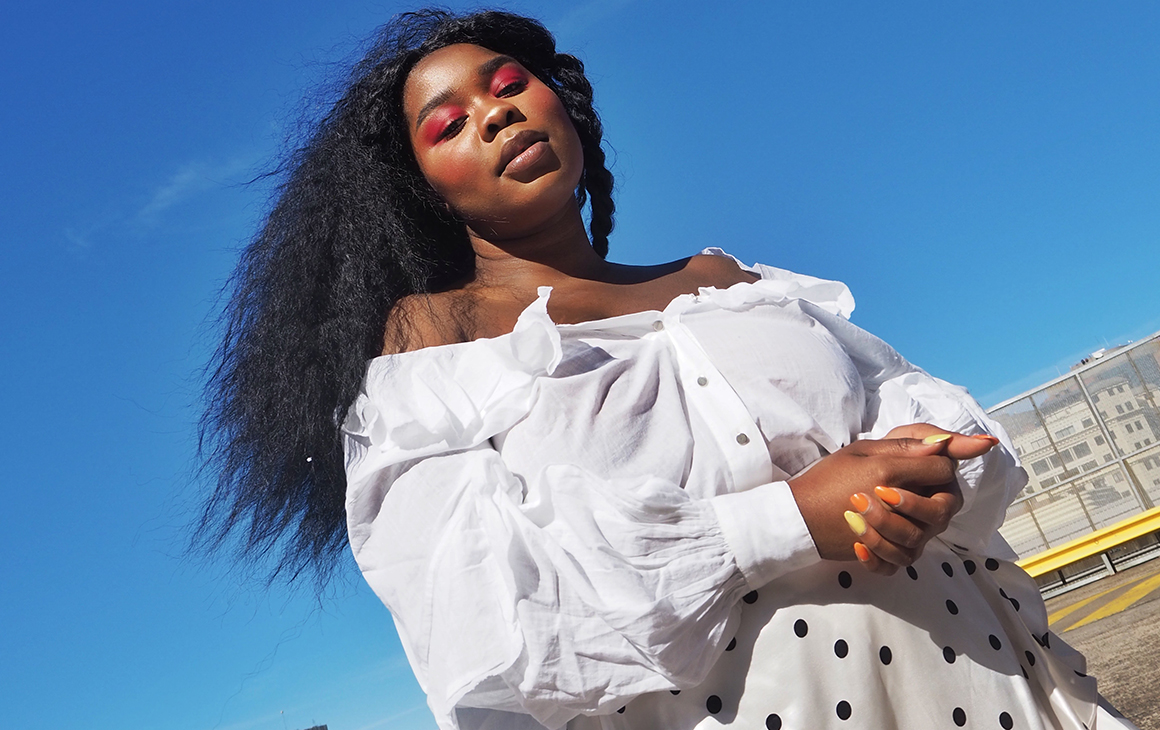 Was is terrifying giving up a full-time job?
I take calculated risks, so I wouldn't have done it if I didn't know that I had another source of income. It was only scary because everyone else around me was like "are you sure?", "how will you pay for rent?". That used to really freak me out, I was like am I ok? So, everyone else's concerns were actually the trickiest thing.
What's some advice you can give people who want the success you've achieved?
Stop thinking that success is some other-worldly thing that's not made for you. We are so privileged to be living in Australia, to have access to education, the internet. There will always be someone who is less educated than you, less intelligent, with less resources, killing it because they're aware of what they have and how to use it. Know your value!
What's the dream for the future?
To never want for anything. I want to be so secure in every sense of the word, be that mentally, emotionally, physically and superficially. And to achieve anything I ever think of. So the next time you see my name somewhere in the media or on a product, know it's because I'm doing exactly what I want to do for reasons that are completely nourishing for me.
Describe your average day?
8am: In all honestly, I'd be asleep – unless I had a dreaded morning meeting, then I'd be sitting at my vanity craving apple blackcurrant juice and more sleep.
12pm: Between the hours of about 8am-12pm, I intermittently snooze and check my emails. Midday is usually the tipping point of either getting a pressing email that requires me to be upright and out of bed.
3pm: Emails, emails, planning content, conference calls, submitting pitches to brands/publications, emails and planning/executing content.
8pm: This is legitimately when my day starts in terms of executing content. I'll either be going to DJ or setting up my camera and lights to start filming content for brands.
To hear more gems from Flex Mami, follow her Instagram account here.
Feeling inspired to try something new? Find out what day of the week is best to apply for your dream job.
Image Credit: Supplied