When an amazing pizza joint opens around the corner of your house, property values should spike. At least I think that's the case for Bassendean, all thanks to the incredible pizzas served up at Old Lira.
Sitting pretty on Old Perth Road, Old Lira cooks up some of the best pizza in Perth six nights a week.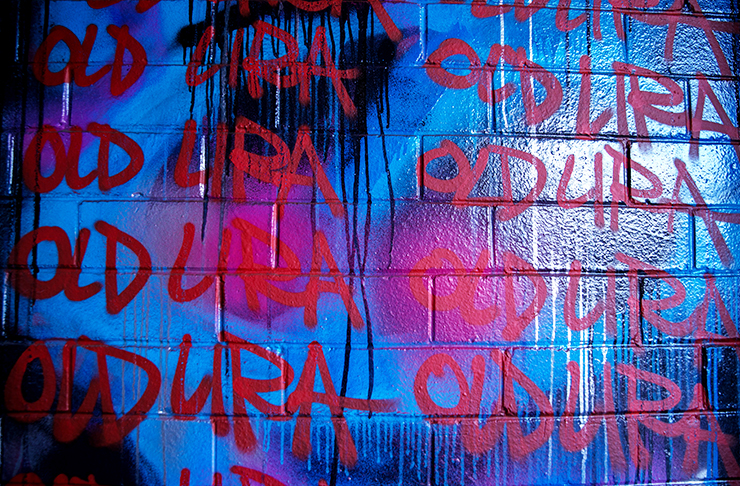 Old Lira pizzas have become the main staple of my Friday nights since I discovered the joint three years ago. And it's for good reason—the hand-stretched sourdough bases are the best, and topped with goodness like bresaola, nduja sausage and slow roasted mushrooms, the stakes are raised tenfold.
Their menu has gone through several iterations since I started ordering pizza here, but currently, I can't go past the number two and three. And yes, their pizzas are numbered for extra ordering ease. What legends!
The number two has been dubbed "our favourite" in my household. Smothered with the most delicious red sauce and topped with nduja, salami, cacciatore and mozzarella, it's a meat lover's heaven, but a whole lot classier.
Similar to the number two (we're hardcore carnivores) the number three is all about the nduja and bresaola, with some rocket thrown on to make you feel slightly better about yourself, as well as some parmesan and mozzarella. It's certifiably bangin'.

We've tried almost all of the other pizzas over time and the other clear winners are the number nine (garlic chilli prawns, cherry tomatoes, lemon feta, mozzarella and parsley cream, the number ten (slow roasted mushrooms with ricotta, mozzarella and white garlic sauce) and the number 12 (sage roasted pumpkin with ricotta, red onion, shaved almonds, mozzarella and a blue cheese sauce). We can't stop going back to the two and three though.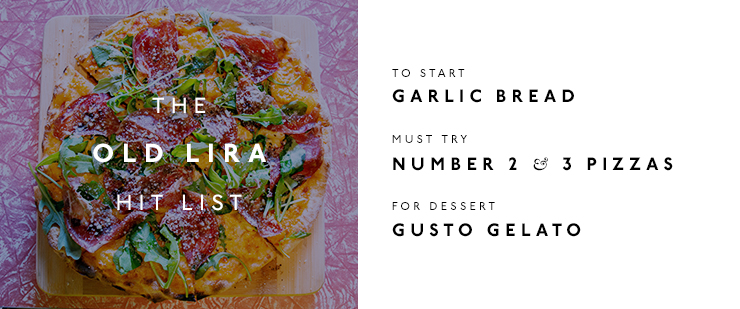 To make things even more exciting, Old Lira now deliver AND they stock Gusto Gelato, making Netflix and chilling on a Friday night even better!


Image credit: Nancy Hanna | Design credit: Gabby Stjernqvist