Unless you've had the privilege of living in or visiting India, when most think of Indian food, curries are probably the first thing that come to mind. But in actuality, authentic Indian cuisine is so much more than that.
Saroor in South Fremantle serves fresh Indian street food that will have you breaking up with your local curry joint after just one bite.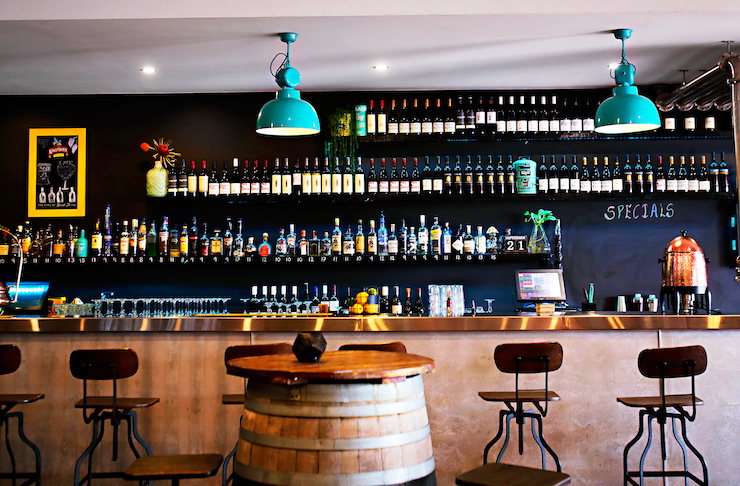 The menu is split up into strikers (tapas style bites to share), slow roasted dishes cooked on charcoal and all of your Indian favourites (for those of you who really cannot stray from a butter chicken or vindaloo), and in true Indian fashion there are P-L-E-N-T-Y of vegetarian dishes to keep everyone happy.
Street food in India is different wherever you go, but golgappe (also known as pani puri) is a delicacy that ties the north and south of India together. If you haven't been lucky enough to try one of these flavour bombs yet, I'll paint you a picture. They're puffed flour balls filled with potatoes, chilli, mint and herbs and the traditional way to eat them is to pour in a refreshing mix of lime and tamarind water and pop in your mouth in one bite (or suffer the consequences of tamarind juice dribbling down your chin). They're the perfect way to kick off an Indian feast because they set your tastebuds-a-tingling.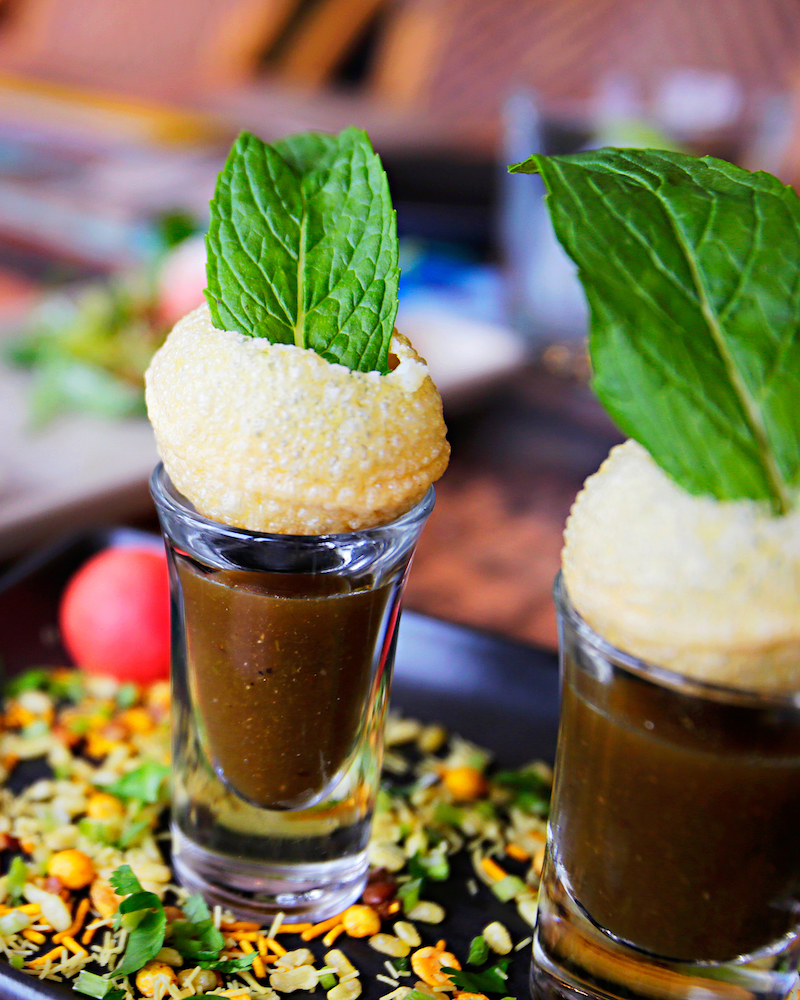 Saroor's honey chilli cauliflower is a must order. Think: cauliflower cooked to tender perfection and smothered in a fenugreek, honey and spice mix. It's a sweet and sour explosion in your mouth.
With a focus on bringing a modern touch to traditional Indian cuisine, the samosa chat at Saroor is a must try. It looks nothing like you'd expect and tastes even more amazing than you'd think. Spiced potato, peas, spices and samosa pastry are mixed together and smothered in a tamarind and mint sauce with savoury "tid bits". You could polish one off all by yourself if you're not careful!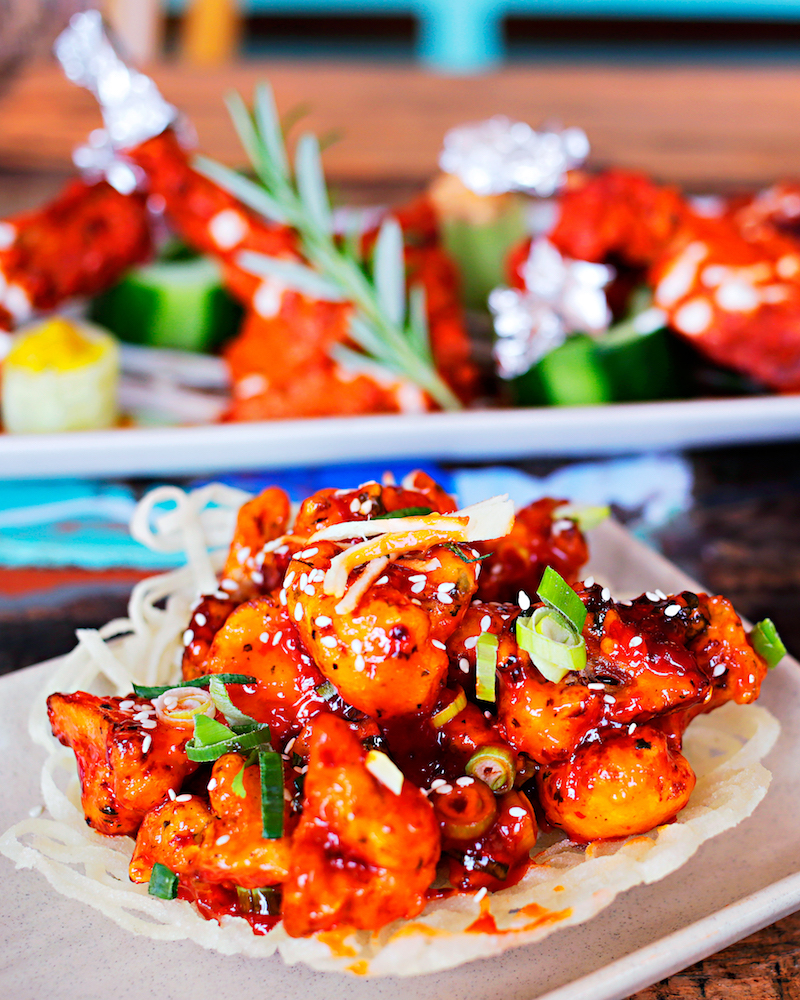 Other delicious morsels on the stikers menu include the chowk ki, otherwise known as potato patties fried with herbs and spices and the beer battered onion bhajji served with more of that delicious tamarind sauce.
The stand out from the local favourites menu was the chatpate baingan, whole baby eggplants perfectly cooked in an onion and tomato base, seasoned with dry mango powder. If you're up for straying from your regular rogan josh you've got to give this a try (with a decent side of garlic naan of course).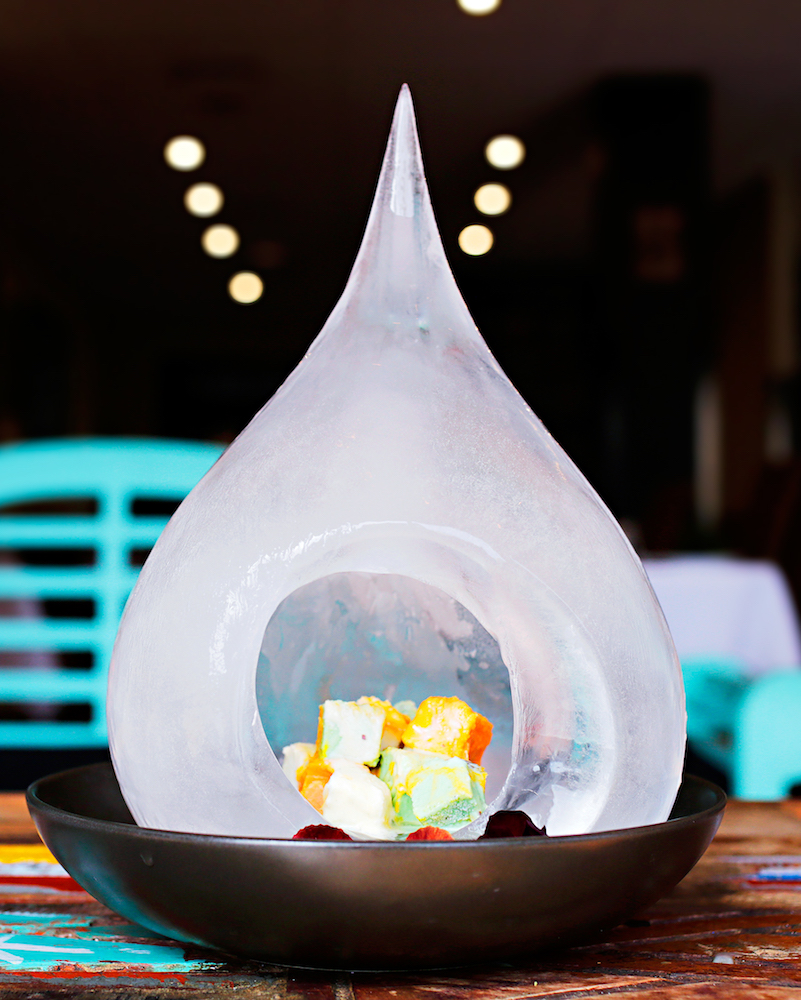 While you'll most likely be full, dessert at Saroor is a must for your Instagram feed alone. Served in an igloo bigger than your head the kulfi ice cream is the house special, and it's not surprising why. A lot of love goes into making this masterpiece which comes with three flavours of Indian ice cream—mango, pistachio and coconut. You might want to call ahead to let them know you intend on ordering this one, to give them enough time to get to work on the igloo!
If you're looking for authentic Indian that won't leave you feeling like a heifer—many of the dishes are pretty healthy, so healthy the incredible staff eat here on the daily—you'll find it at Saroor.

Image credit: Elle Borgward