If you haven't heard about Perth's hottest new two-storey dim sum joint Shy John Brewery, then you must have been living under a rock. And, a seriously big one at that. Let's just say it's a must and then some.
Brought to us by Ian Chin—the legend who is also responsible for Ramen Boy, Noodle Forum and Hiss and Smoke—Shy John is home to some amazing craft brews, authentic Cantonese eats and seriously epic dumplings.
If you're after a quick bite to eat on your lunch break, you can order downstairs and sit outside in the sun, but the real action is happening upstairs so we're recommending you get your mates together, head on up and try to get yourself a big table with a lazy Susan—because you've got a lot of food to get through and you're going to want easy access to all of it.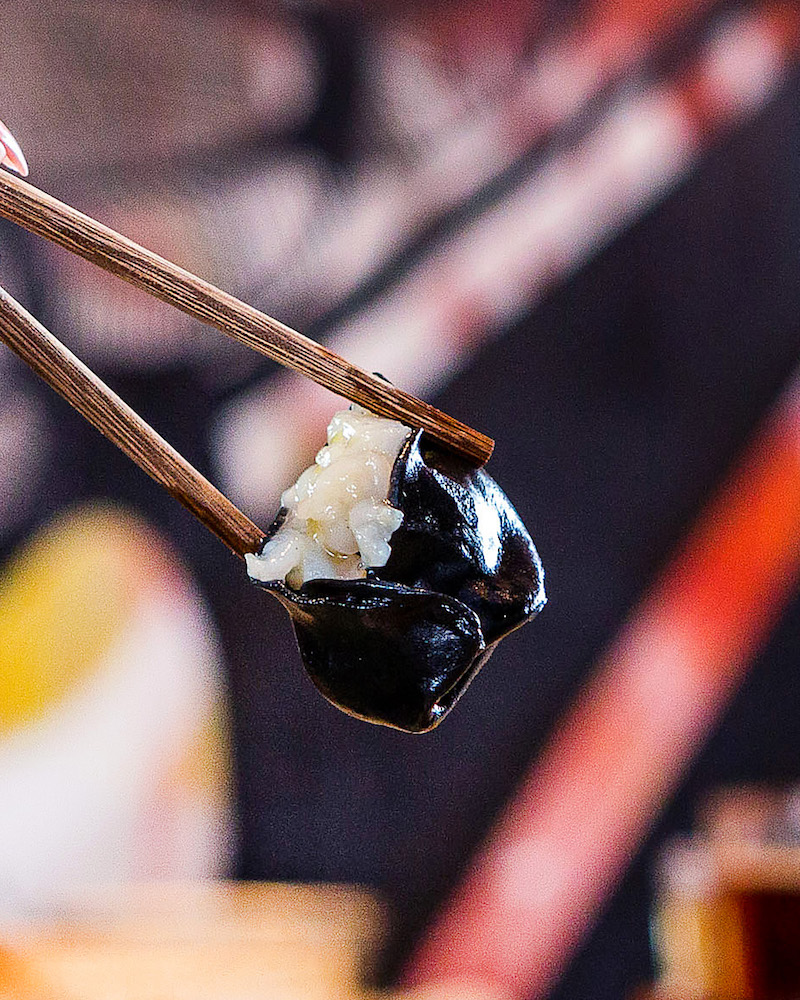 Start yourself off with the beer dragon—it's a tower of six beers so you can try everything, including their beer made from sauv blanc grapes (it's good, trust us). The beers are fairly small, so you can have all six and still be a functioning human for the rest of the day.
If you're not into beer, you can always get yourself a sweet chillirita or one of the other epic cocktails they're shaking behind the bar.
When it comes to the food, the big hitters are the tea-smoked chicken—this dish is #instagoals but it also tastes like nothing you've eaten before—the crispy salmon skin and of course, ALL of the dumplings. 'Cause you can never have too many dumplings, right?
The signature dumplings use squid ink in the wrappers so they're a striking black, painted with gold and stuffed with a seriously delectable prawn filling. They're also dishing up next level scallop and truffle dumplings, which you have to taste to believe. We could eat these every day for a year and still not get sick of them.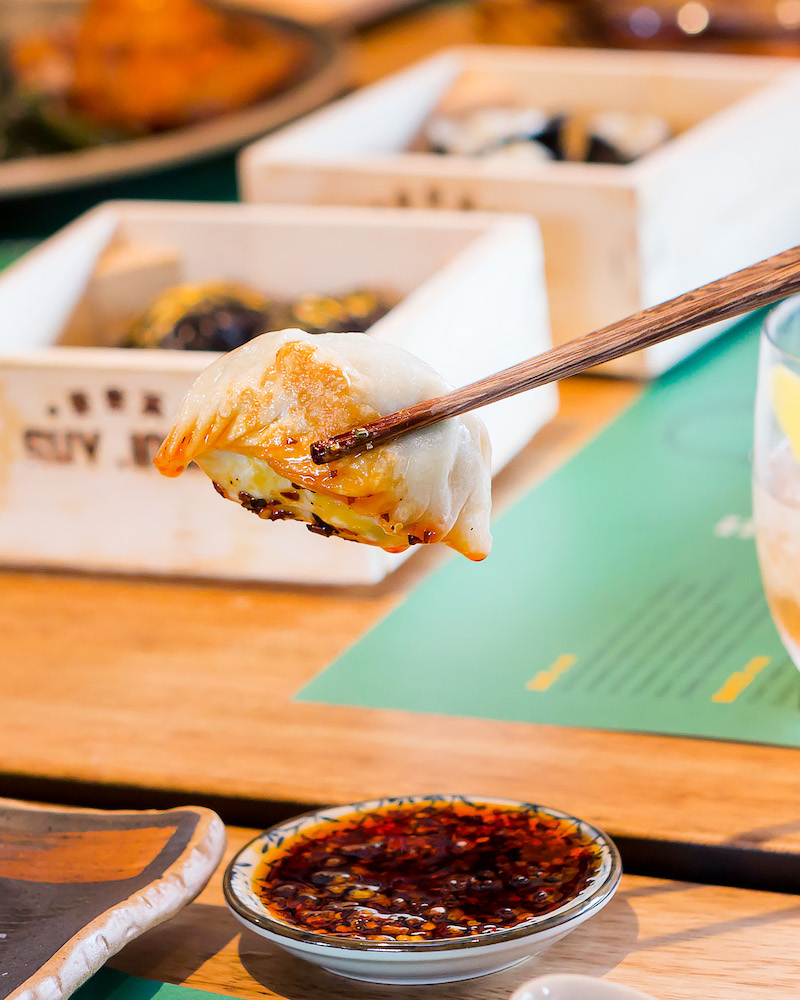 You'll also want to get the crispy pork floss man tao and the salt and pepper squid tentacles, because what's dim sum without a man tao bun and some crispy squid?
If you're a dessert kind of person, you'll want to get yourself the purple rice coconut pudding on the double.
So, we recommend getting to Shy John ASAP with a big group and a very empty tummy. Just get in early or be prepared to wait!

Image credit: Emma Bryant