The spirit of Christmas is all about spending time with loved ones, sharing good food, good times and soaking up our balmy Aussie weather. Yet, Australians receive an estimated 10 million unwanted gifts and use over 150,000km of wrapping paper that ends up in landfill, so this year, choose a gift that gives.
Thanks to ING Dreamstarter's Christmas gift list, now you can ask your loved ones to give you something good this Christmas. No one enjoys tossing unwanted gifts in the trash, so give your friends and family a helpful nudge in the right direction using the gift list tool to curate a collection of guilt-free, ethical and socially-conscious gifts.
Whether you're shopping for yourself or someone else, let this be your guide to a more sustainable Christmas.
Raise The Bar Peppermint Scrub
'Tis the season to treat yourself and indulge in a little self-care this Christmas, we say, and Raise The Bar's Peppermint Scrub is just the thing. Boasting a simple yet powerful blend of natural ingredients and repurposed coffee grounds, this natural, vegan, and cruelty-free exfoliator will leave your skin glowing this Christmas. Handmade in Australia and packaged in a recyclable and compostable box with a biodegradable label, this peppermint scrub is ticking every green box. Get yours here.
Team Timbuktu Bike Shorts
There's no denying, everyone is buying into the bike short trend but thanks to Team Timkutu, now you can do it sustainably. Made from recycled plastic bottles, not only is Team Timbuktu saving plastics from the ocean and landfill but compared to creating conventional synthetic fabrics, they're also using less energy and water to create their stylish and affordable activewear. Built with all the essentials, like silky soft recycled and breathable material, sweat-wicking capabilities, and a hidden phone pocket in the waistband, these bike shorts make working out easy. Available in a deep-sea colourway and speckled pattern, they're a fresh upgrade to your staple black bike shorts. Grab yourself (and your loved ones) a pair here.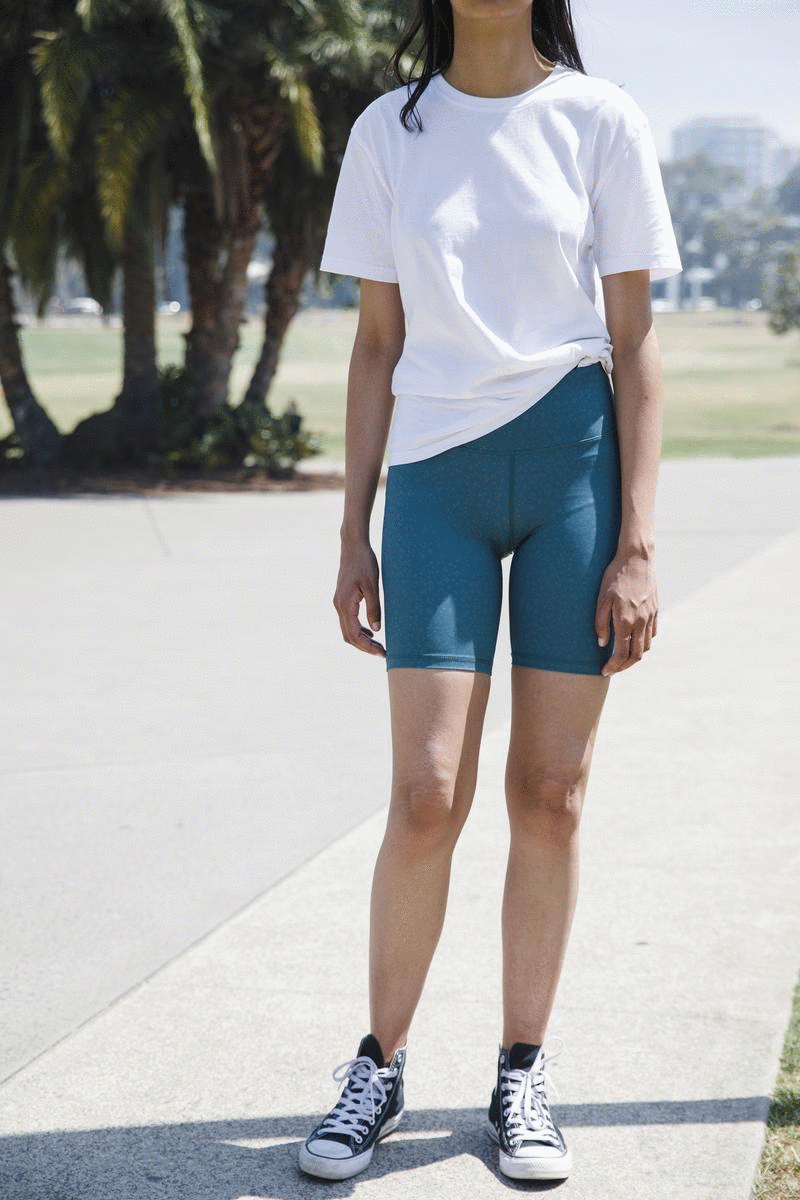 Words With Heart Notebooks
If you're on the lookout for a feel-good gift for a colleague or your office secret Santa, look no further than Words With Heart's sustainably-made notebooks that fund female education. Every notebook is made using 100 per cent recycled paper and sustainable stocks, eco inks, green electricity and packaged in recycled materials. The coolest part, though? Their impact is measured in 'days of education' so when adding your gift to cart, they'll tell you the number of days of education you're helping to fund for women and girls around the world. Available in a kaleidoscope of colourways, you'll even want to gift yourself one this Christmas. Add their sustainably-made gift cards to your cart and you're good to go. Get behind this worthy cause here.
Crema Joe FeePod
If you're that person with a cup of coffee attached to your hand at all times, you need to put these reusable coffee pods from Crema Joe on your Christmas wish list. Made from 100 per cent stainless steel, these reusable coffee pods are designed to last a lifetime and are compatible with most coffee machines. All you've got to do is fill them with your favourite coffee or tea then you're ready to brew as you normally would—minus the waste. Since Aussies allegedly use three million coffee pods every day with most ending up in landfill, feel good knowing you're helping to save the planet this Christmas. Shop the coffee pods here.
OceanZen Water Bottle
With only one in five plastic water bottles getting recycled, fight the good fight this Christmas by asking for an eco water bottle from OceanZen. Not only is this water bottle saving waste from ending up in our oceans and landfill but it's also a thoughtful stocking-filler you'll actually use. Made from stainless steel with a detailed bamboo lid awash with a stunning oceanic design, now you can wave goodbye to unnecessary single-use plastic waste. Pop it on your Christmas wish list here.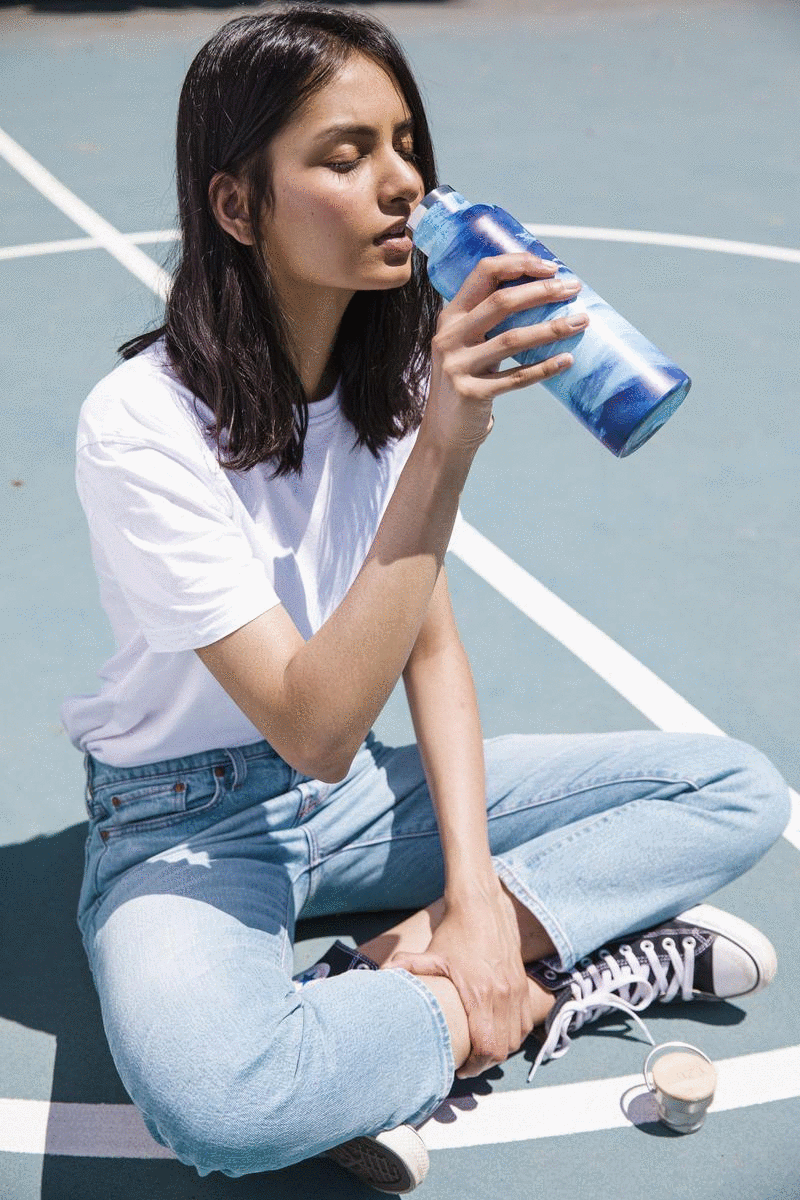 Amber Drop Honey Gift Box
It's no secret bees are facing serious issues around the world and fortunately, local businesses like Amber Drop Honey are generating a lot of buzz by doing their part. With five per cent of all sales going to Save The Bees Australia and over 140 colonies rescued to date, it's a delicious gift you and your loved ones can devour this Christmas. Amber Drop has bottled 100 per cent raw honey into a gift box set—think runny honey for everyday use, to add to your Christmas cheese platter, atop your pavlova and even in your cocktails! Christmas never tasted so good, shop yours here.
Seljak Dune Blanket
You need to send a stunning Seljak Dune Blanket straight to the top of your Christmas wish list. Launched by two sisters dedicated to tackling the fashion industry's waste issue, Seljak is a closed-loop business creating luxurious blankets out of factory floor offcuts from Australia's oldest wool mill in Tasmania. Since 2016, Seljak has diverted 2,700kg of textiles and waste from landfill and donated 177 blankets to asylum seekers in Victoria so they can feel welcomed, safe and supported. Shop the dune blanket here.
Will & Bear Andy Oak Hat
For a stylish summer accessory you'll love, get your hands on the new Andy Oak fedora from Will & Bear this Christmas. Dedicated to ethically-produced, high-quality headwear using all-natural or recycled fibres, Will & Bear is the sun-safe and equally stylish gift you (and everyone you know) need. Better still, for every hat sold, Will & Bear will plant ten trees and to date, they've planted over 200 football fields worth of trees. Get yourself and your friends one here.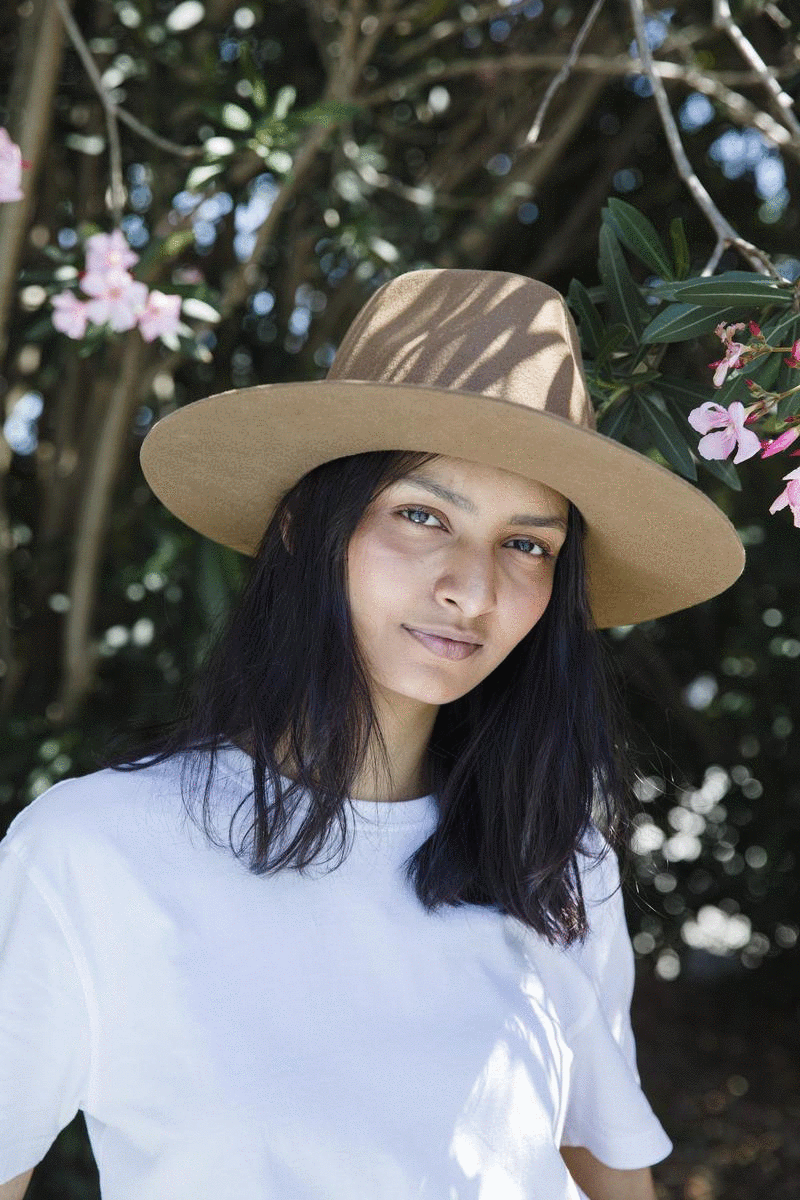 Bravery Co Wild Hearts Scarf
Score yourself a seriously cool scarf this Christmas and elevate your summer style from zero to 100. Emily, a former art director and two-time cancer conqueror, launched Bravery Co. for scarf-lovers and cancer-haters, with 10 per cent of funds being donated to the Peter MacCallum Cancer Center. Plus, you're also given the option to donate a second scarf to a patient at check out. Get behind this worthy cause here.
Beard Season Million Dollar Beard Oil
Let's be honest, no one wants an untidy beard and now, thanks to Million Dollar Beard Oil, you don't have to. Whether you're wanting to tame your own beast or you know someone who would appreciate this indulgent beard oil, you can feel good knowing every purchase helps to fund free skin cancer checks at beaches, festivals, music and sporting events around the country. Shop the beard oil here and feel like a million bucks.
This Christmas, give your loved ones a hint to slip something sustainable into your stocking using the ING Dreamstarter gift list.
Editor's note: this article was produced in partnership with ING Dreamstarter. Thank you for supporting the partners who make Urban List possible. To read our editorial policy, click here.