While we know Holly Ryan hails from the sandy shores of the Sunshine Coast, we're pretty ready to claim her as our own here in Sydney.
The artist and jewellery designer has been winning us over again and again with her timeless, minimalist jewels since way back in 2010, pioneering a sustainable approach in the business of cult-status jewellery, and all the while just being an all-around legend, on all fronts.
This year marks 10 years of business for Ryan, and she has feted this milestone by dropping a pin, so to speak, in Sydney. And let's just say, we couldn't be happier.
Last week Ryan polished off the slick brass signage for her new Sydney HQ in leafy Surry Hills. True to form for the artist, the by-appointment-only, two-storey terrace is a serene destination, filled with greenery, art, jewellery and mid-century modern furniture.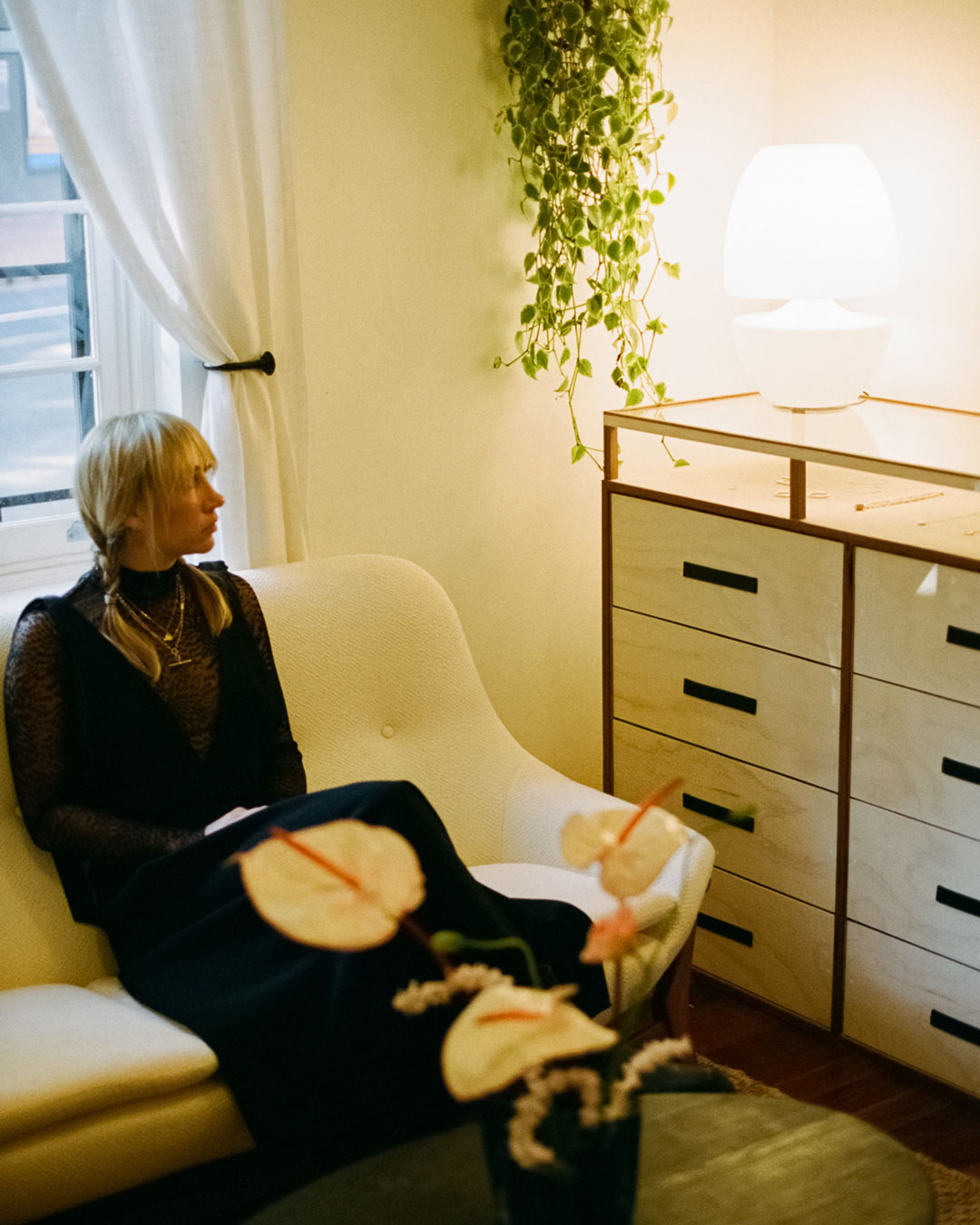 "I have always dreamed of customising my own space," Ryan says. "Somewhere to create and showcase my work, which also celebrates our core values of sustainability and art-driven design."
And so, a visit to Holly Ryan HQ is precisely how you might imagine stepping into the world of Holly Ryan. Part showroom, part workshop, the front room is a spot to indulge in design, meet with team and dream up custom and bespoke jewellery. Here, vintage Le Corbusier chairs are paired with a second-hand lounge suite revived by nearby Vampt Vintage Design.
"There is just something about mid-century furniture," Ryan says. "The designs are so beautiful and it makes more sense for me to be working with what already exists, rather than buying new."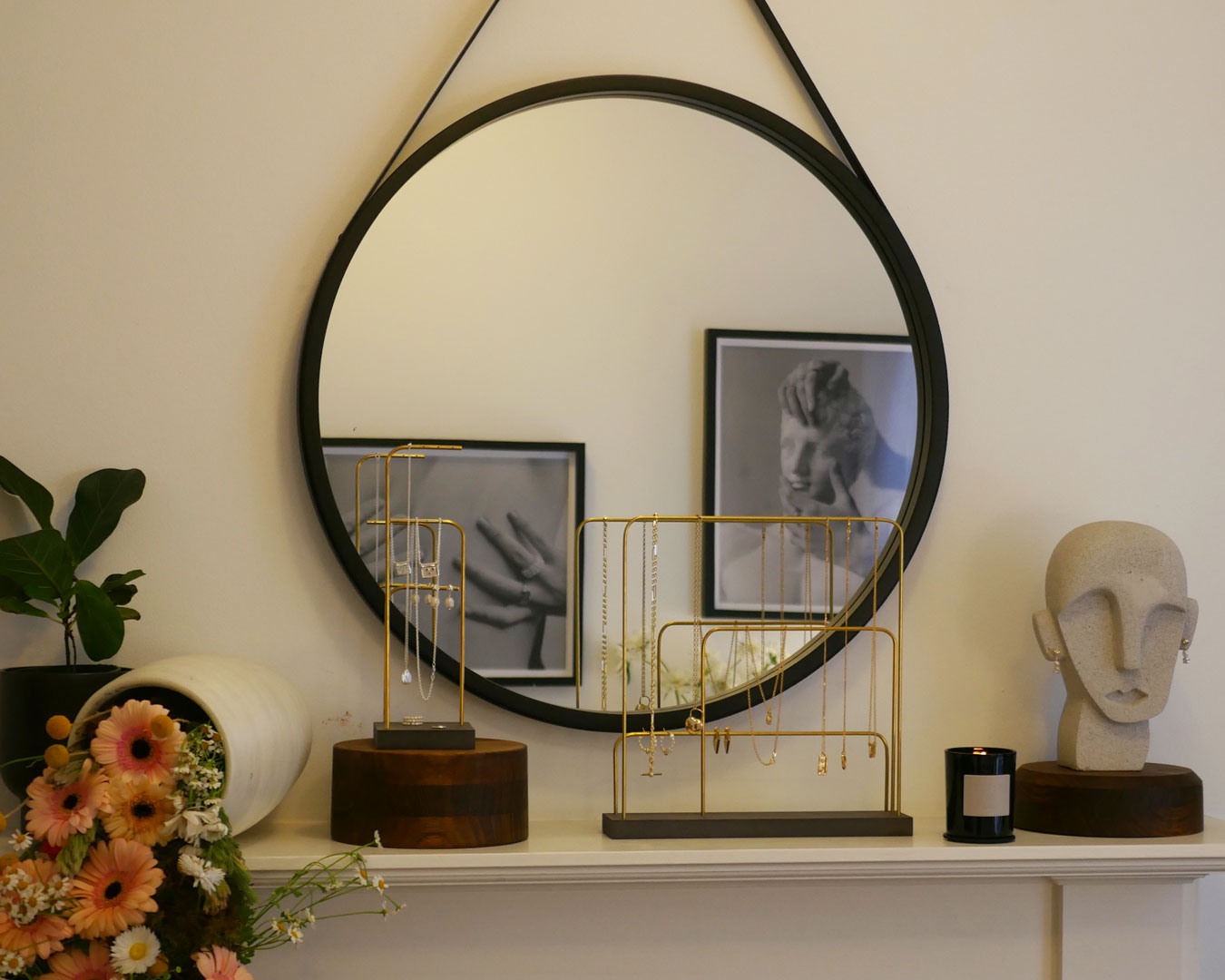 Ryan's hand-carved hebel and sandstone sculptures are dotted throughout, as well as vintage black and white photographs and cabinets draped and adorned with Holly Ryan necklaces and rings. Despite the Surry Hills inner-city location, Ryan has drawn nature into her space with layers and layers of greenery from Sydney's Leaf Supply.
In the studio, jewellery workbenches and packing stations have been custom-made using mostly recycled timber by local carpenter, Sam Creecy of SC Creative. Sustainable sculptural flower arrangements from Avalon-based Fika Floristry are also poured throughout.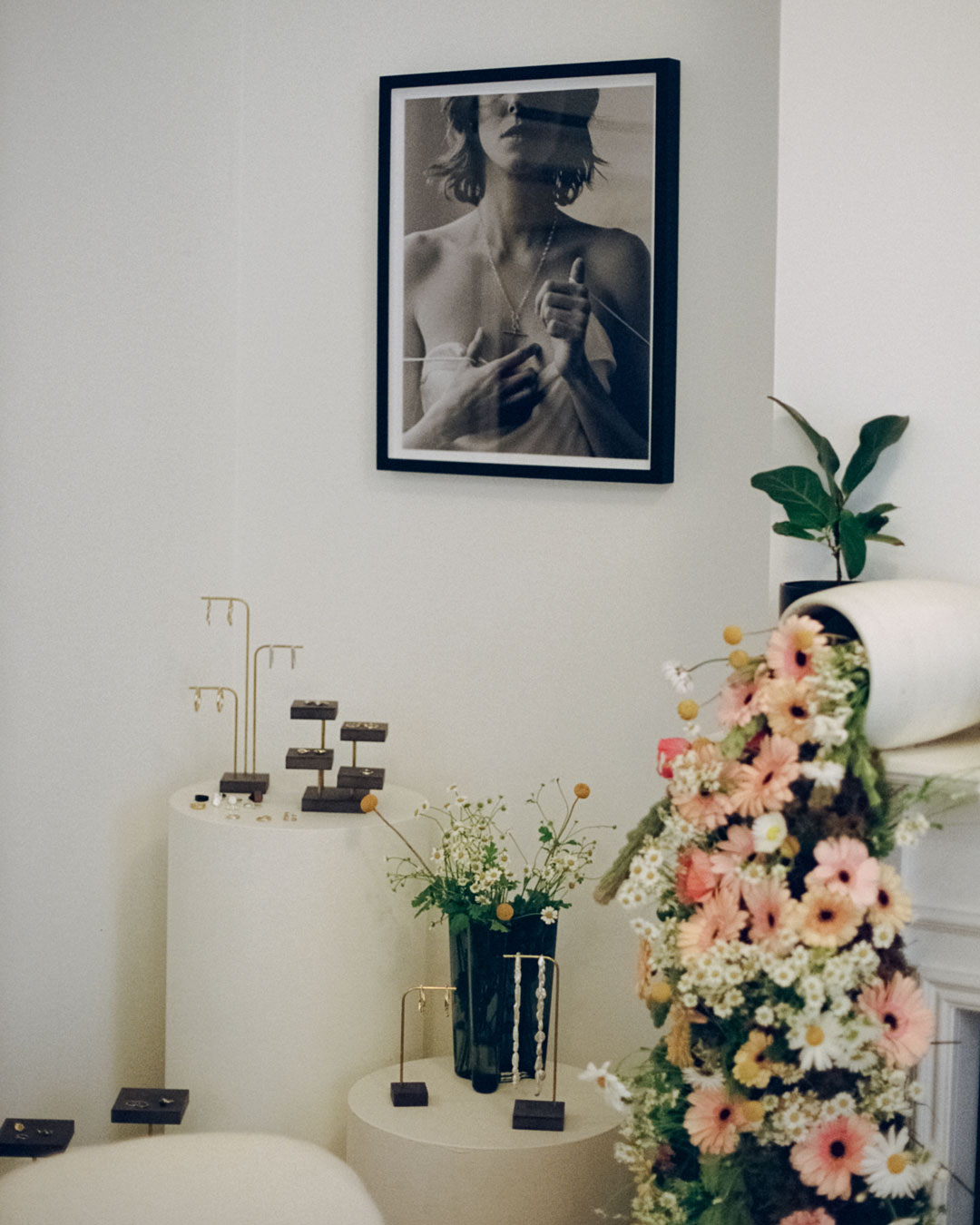 The showroom is now open for appointments—a perfect opportunity to drop in and discuss bridal, engagement and bespoke jewellery for special occasions. You can email Ryan and her team here to arrange a time that suits you.
For now, learn more about Holly Ryan's design process and focus on sustainability in our studio visit here.
Design credit: Paul Liddle
Image credit: Maddy Matheson