Sydney croissant fiends will do doubt be aware of the pink-hued, Northern Beaches bakery known as Rollers Bakehouse.
This groovy croissant mecca has been slinging some of Sydney's best flaky pastries with a twist for a while now, and though we'll never get sick of its decadent sushi-inspired croissants, the panini croissant or the banoffee twice-baked croissant, the latest hybrid treat from Rollers is a doozy.
Available from this Saturday 5 September, Rollers Bakehouse is dropping a meat pie mashup for Father's Day. This newbie looks like an actual meat pie croissant featuring South American style seven-hour slow-cooked short rib from Bass Strait beef sourced locally from Fairlight Butcher and then topped with a classic Rollers croissant pastry lid.
The pie will only be available this weekend and comes with housemade tomato chutney on the side, because we all know a meat pie needs tommy sauce.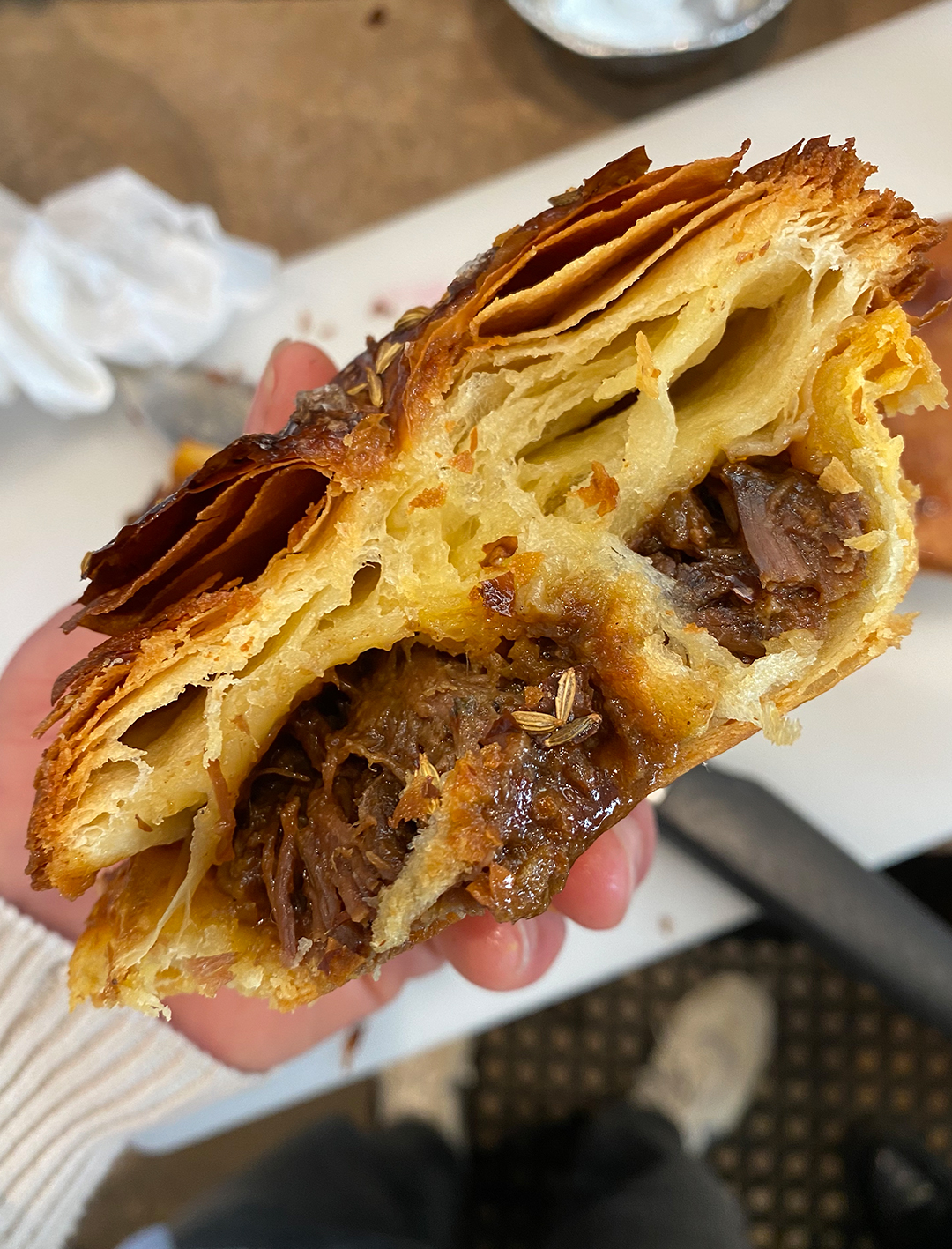 If you're willing to stretch your belt for some more pastry euphoria, there'll also be a cauliflower cheese twice-baked croissant with brushed harissa oil, filled with cheese bechamel and mozzarella.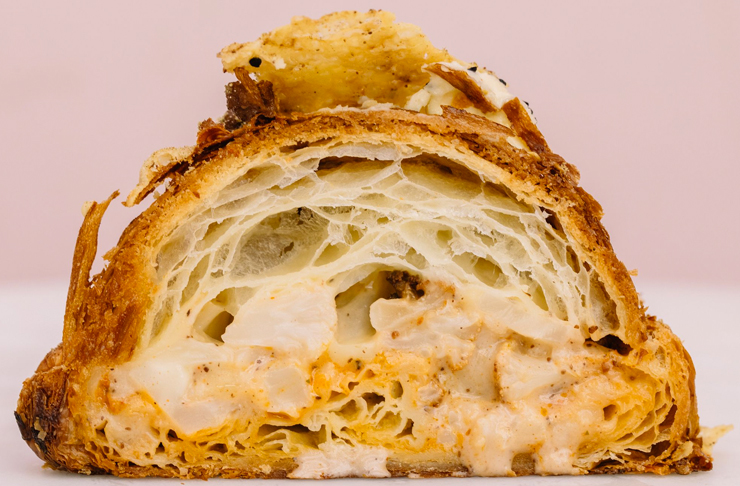 You'll also find a bergamot, cardamon, orange blossom and pistachio twice-baked croissant (topped with marshmallow, rose petals and bergamot jelly), a sticky date scroll pumped with butterscotch frangipane, a cookies and cream cruffin, and a confit garlic, herb and parmesan twist pastry topped with sea salt and chopped parsley.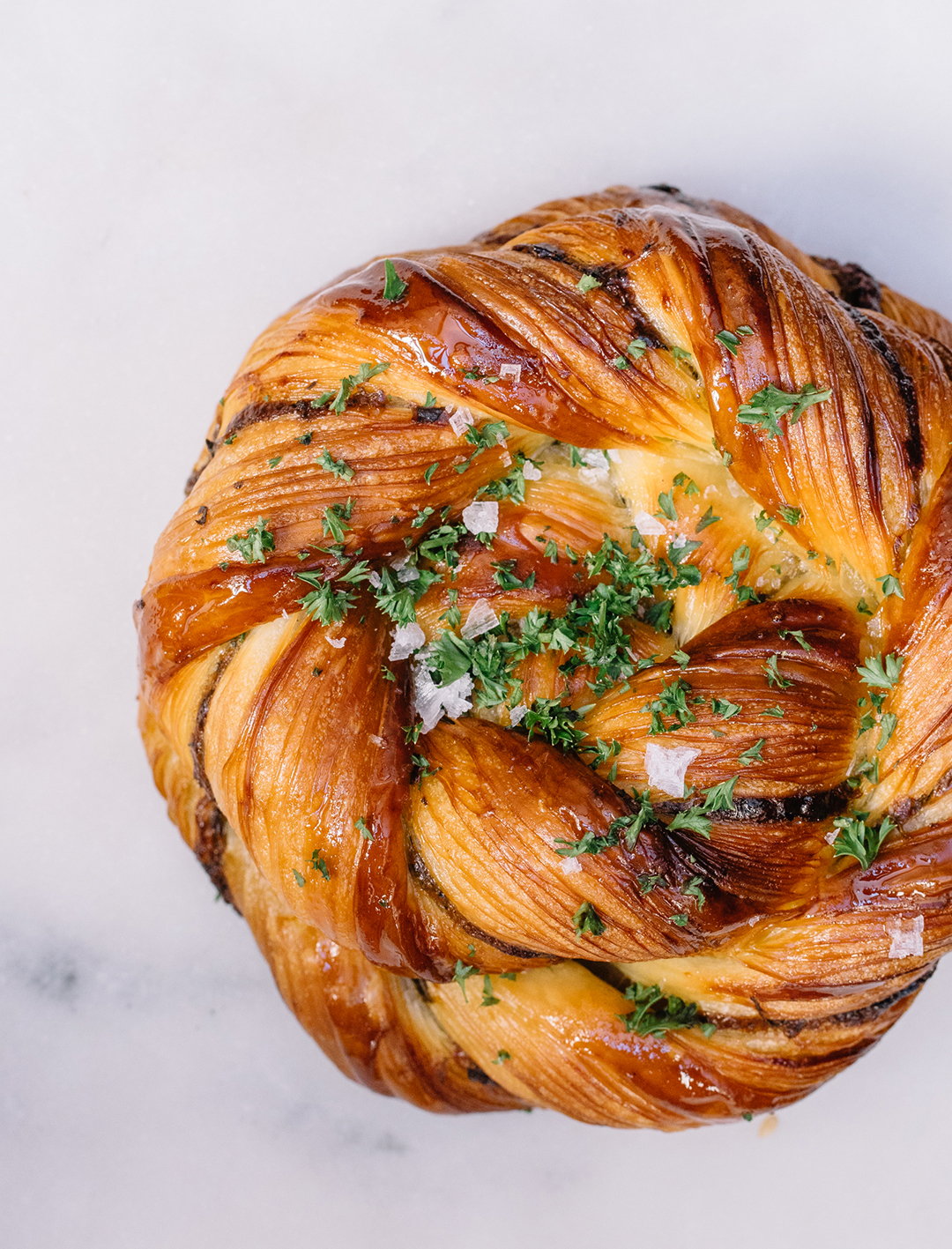 We know you'll do us proud and take the lot. For more info, head here.
The Details
What: Rollers Bakehouse Meat Pie Croissant
Where: Rollers Bakehouse, Manly
When: Saturday 5 September and Sunday 6 September
Forgot it was Father's Day this weekend? No dramas, we've got you covered here.
Image credit: Rollers Bakehouse