Maybe you've been eating nothing more than mildly burnt toast over the last few months. Maybe you've been ordering take out like nobody's business. Regardless, you should run towards Darlinghurst for an extra special, one-off "unholey" carb-feast this weekend.
This weekend, Stanley Street's flamingo pink Miami Vice-inspired bar Stanley's will be hosting a Salt Beef Beigel (SBB) pop-up. These doughy, tasty beigels were the staple dance floor feed at Sly Fox before the late-night spot on Enmore Road was (unfairly) shut down earlier this year.
Inspired by London's iconic no-frills kosher experience, Brick Lane Beigel Bake, the SBB involves slow-cooked beef, boiled then baked beigels, tangy mustard and pickles pressed together in delicious harmony.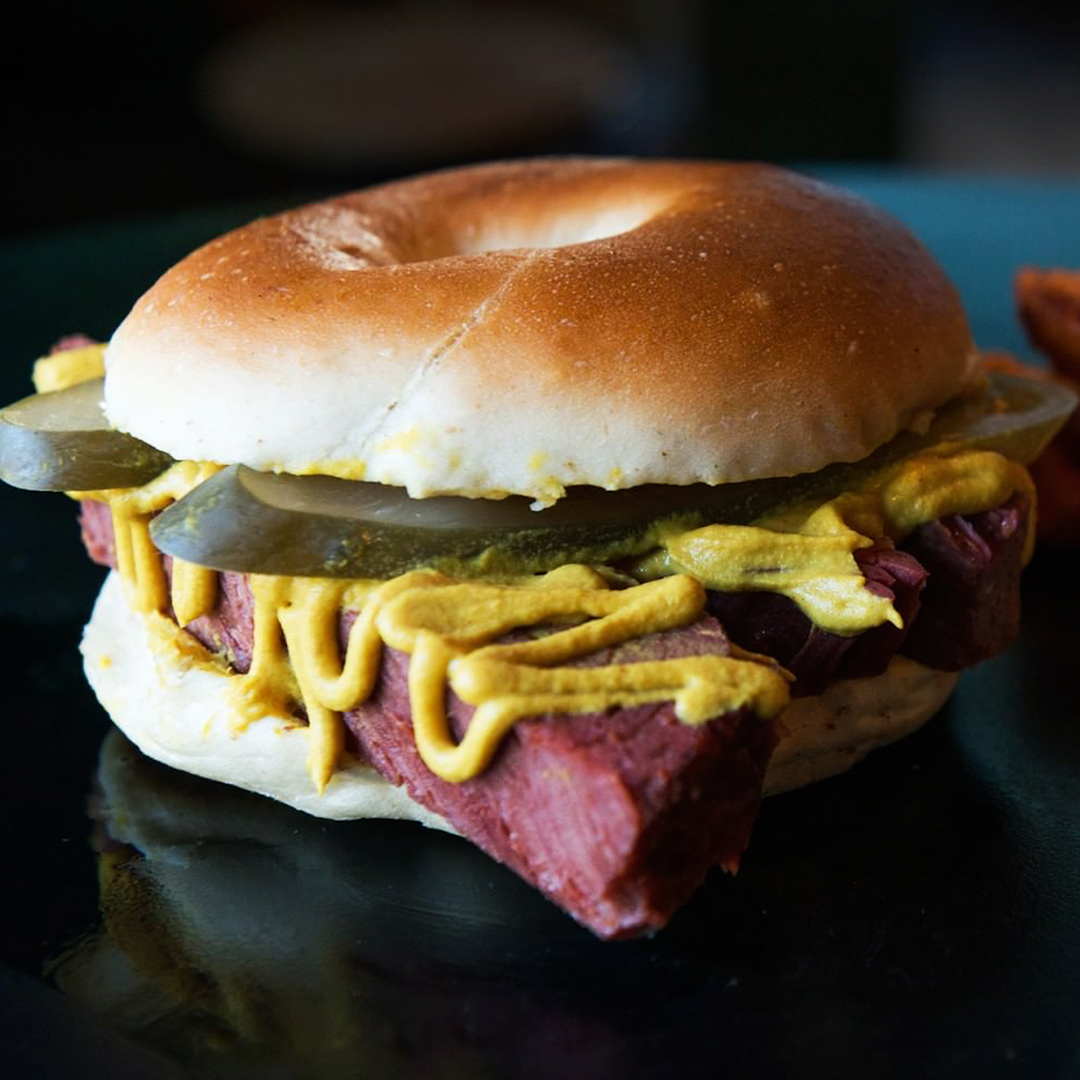 Kicking off from 5pm this Friday 19 June, you'll be able to book a table (here) or pick up a beigel to take home. Vegetarians won't go hungry, as there's a super-special creme cheese beigel on the cards too.
And if you're keen to make a night of it, why not tuck into Stanley's epic list of signature cocktails. The "Popcorn Pina Colada" is a big hit with rum, Coco Lopez, popcorn nectar and pineapple juice, and we also love the super fresh "Flamingo Run" with watermelon juice, vodka, pomegranate and basil.
For more info, jump over here.
The Details
What: Salt Beef Beigel Pop-Up
When: Friday 19 June - Sunday 21 June, from 5pm
Where: Stanley's On Stanley, Darlinghurst
Still hungry? Check out Sydney's newest next-level breakfast feed: a truffle croissant toastie.
Image credit: Susan Thye