Christmas is a joyous time of year but as much as we love it, we know it can not only put a strain on our bank balance but our beautiful planet too. Between all the pavlova, drinks, tinsel, and gifts, we tend to consume to excess—but a sustainable Christmas doesn't mean it has to be any less magical.
If you've been dreaming of a green Christmas, we've partnered with ING Dreamstarter to bring you four festive tips to reduce your footprint.
Look To Eco-Friendly Decorations
Christmas trees, fairy lights, baubles and tinsel scream Christmas but all those pretty decorations aren't so great for our planet. If you're going to purchase an artificial tree this season make sure it's of good quality that will last for years to come, or pick one up that's second-hand and breathe new life into it with creative (and eco-friendly) decorating. If you've already got a tree that's seen better days, upcycle it by trimming the branches and using them as festive decorations around the house.
There's something beautiful about having a real tree in the living room and it's the perfect way to limit plastic waste. Just be sure to check that it's cut from a sustainable plantation. Better yet, go the extra mile by growing your own small tree in a pot for an option that's as eco as it is adorable.
When it comes to decorating, choose ones that are made from materials like glass or wood and let nature be your biggest inspiration this Christmas with items like pine cones and cinnamon sticks. As for lights, opt for solar-charged or LED lights with timers to save energy (and coin on your power bill).
Reduce Your Food Waste
Christmas is a gloriously indulgent time of year but with our serious love for seafood and pavlova comes unnecessary waste. Cut back on your food waste this Christmas by meticulously planning meals to avoid buying more than you need and coordinating with your loved ones so they're not bringing extra food that won't get eaten.
Better yet, buy loose food that isn't wrapped in plastic packaging (your local farmers market is your best bet), compost any food scraps and ask your friends and family to bring containers so you can share the leftovers with them. And finally, ditch the disposables and bring out the fine china, utensils and cloth napkins to reduce single-use waste—Christmas lunch is a fancy affair after all.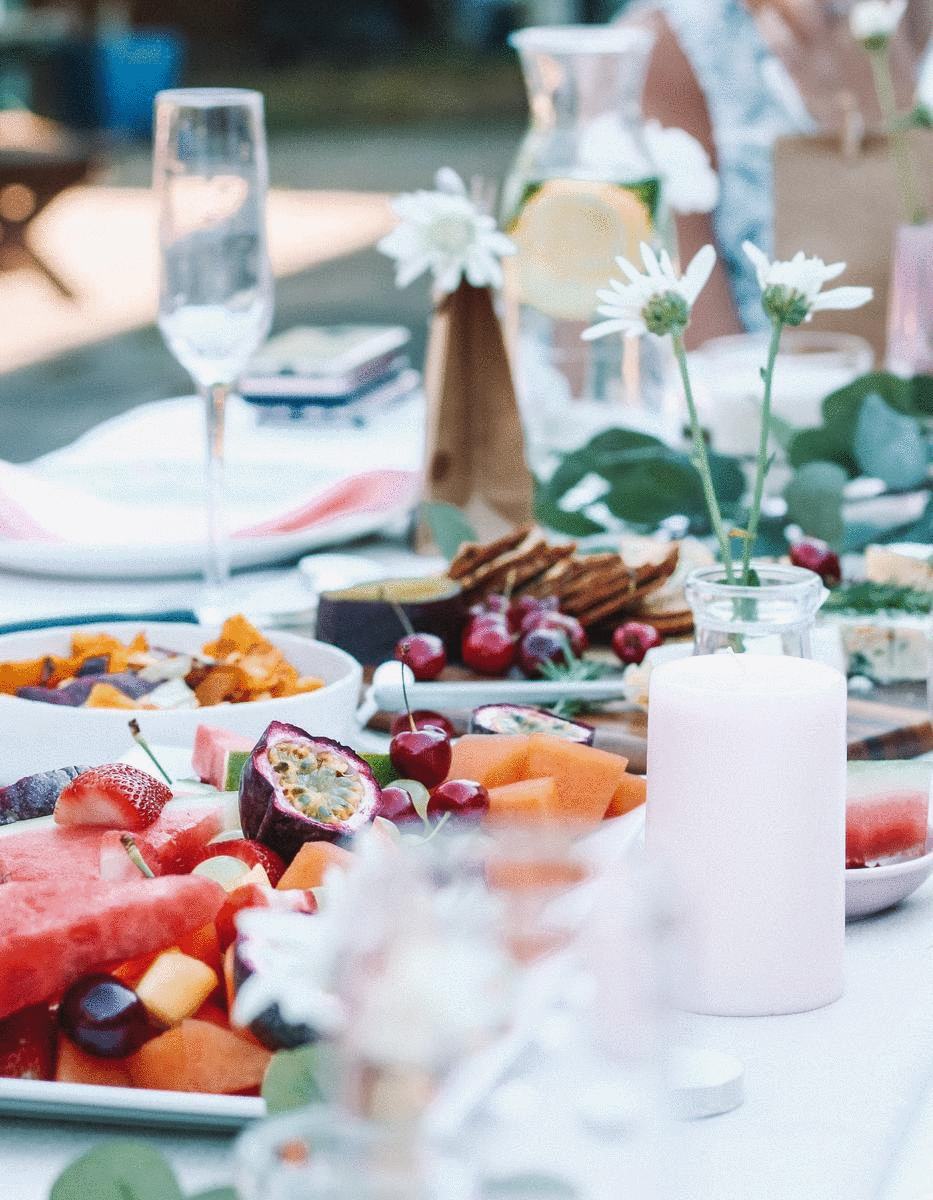 Ask For Something Good
Each year, Australians receive an estimated 10 million unwanted gifts that end up in landfill. No one enjoys tossing presents in the trash, so give your friends and family a helpful nudge in the right direction using the ING Dreamstarter gift list tool to curate a collection of guilt-free, ethical and socially-conscious gifts you'll love. Just be sure to ask those you're buying for to create a wish list too, so you're not left panic purchasing last-minute gifts come Christmas Eve.
If your loved ones have left you without any helpful hints on what to get them there's plenty of feel-good gifts for even the most impossible-to-buy-for. From reusable coffee pods for the coffee-chugging friend and activewear made from recycled plastic bottles for the gym junkie to honey gift box sets raising funds for Save The Bees Australia, not only are these gifts seriously cool but they also give back. Shop the entire collection of gifts here.
Wrap Sustainably
Each year Australians use over 150,000km of wrapping paper, which eventually ends up in landfill. We love a present packaged in pretty paper but sadly it's not recyclable as it's mixed with plastics, glitter and dyes. This Christmas, try going without wrapping paper altogether or opt for one that's recyclable, and instead of using sticky tape go for twine or paper tape.
Recyclable eco-friendly wrapping paper is no longer a hard-to-find commodity with most stores stocking a green option like Words With Heart's sustainably-made wrapping paper and Christmas cards. Each of their products are made using 100 per cent recycled paper and sustainable stocks, eco inks, green electricity and packaged in recycled materials. The coolest part, though? Their impact is measured in 'days of education' so when adding your gift to cart, they'll tell you the number of days of education you're helping to fund for women and girls around the world.
If you find yourself receiving gifts wrapped in paper that can't be recycled, simply keep it and reuse it next year so you won't have to buy any which means that's extra coin in your pocket and you can save it from landfill.
Being sustainable doesn't mean Christmas has to be any less festive this year and the best place to start is with the ING Dreamstarter wish list tool, so you can ask your loved ones to give you something good.
Editor's note: this article was produced in partnership with ING Dreamstarter. Thank you for supporting the partners who make Urban List possible. To read our editorial policy, click here.