If you've been missing your weekly market crawl—picking up fresh fruit and veg, fancy locally made condiments, baked goods and the like—you'll be stoked to learn that Tramsheds Growers Market is now available to peruse and shop online.
They're the second market to turn digital (Sydney Vegan Market is also now available to shop online), and while it ain't the same as taking your canvas shopper and wondering rows of crowded market stalls with your mates, all your favourite vendors have been included so you can still scheme an epic feast and stock your pantry with local delights.
As for how Tramsheds online growers market works, each week you'll be able to pick and choose from a range of produce boxes. The organic produce box—guaranteed to soothe your soul and boost your immune system, of course—comes packed with all the essentials: avocados, zucchinis, king brown mushrooms, garden truss tomatoes, parsnips, jap pumpkin, carrots, garlic, onions, bananas, Fuji apples, seedless mandarins and more.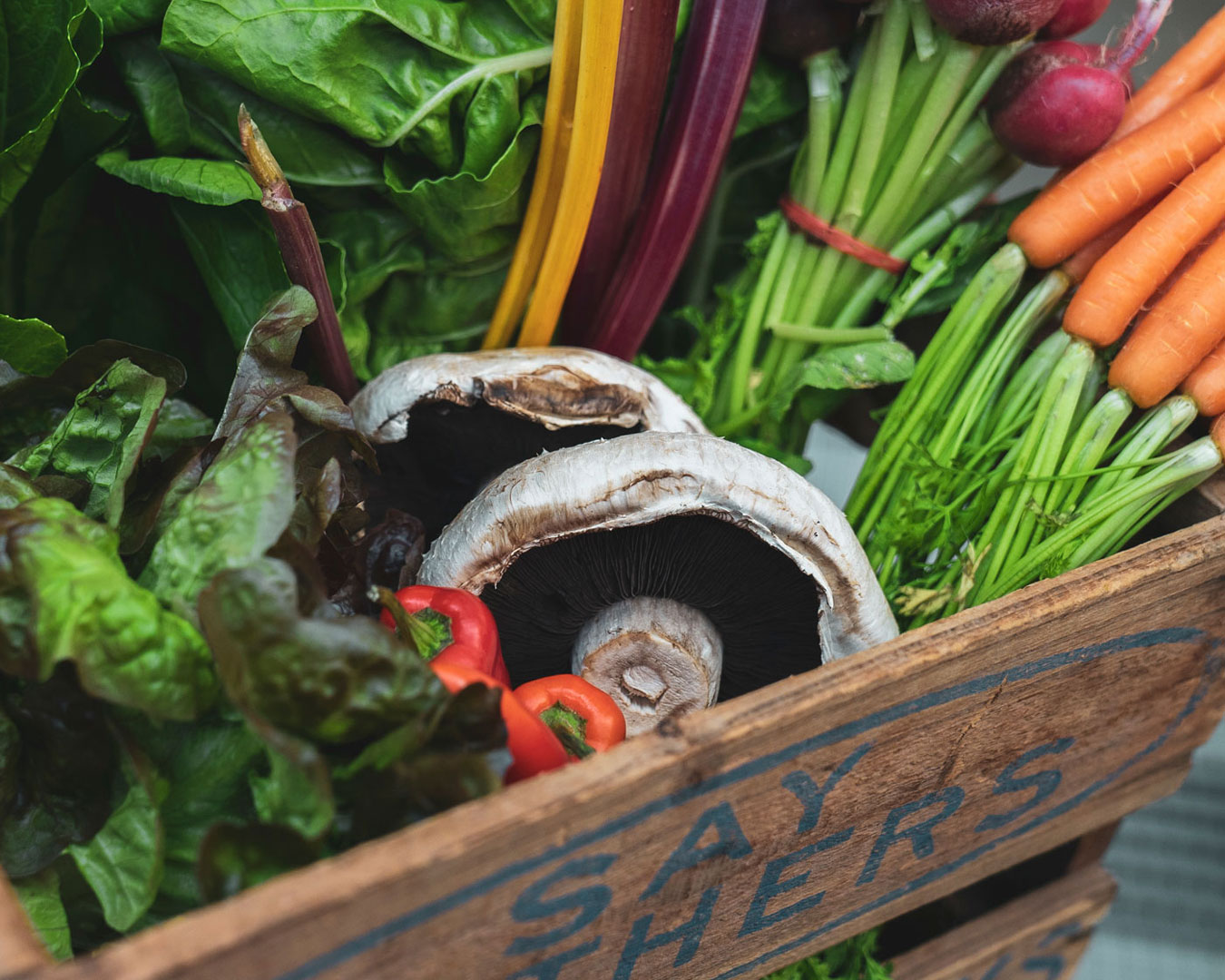 The Tramsheds Growers box features the same tasty fruit and veg, but also includes Brickfields' stoneground sourdough loaf, one dozen free-range eggs, one Pepe Saya butter, Sergio's chimichurri, Green Anchor togarashi and Flour Eggs Water fresh pasta.
There's also a Brickfields breakfast box, with toasted muesli, croissants and a wholemeal sourdough loaf, and a baker's box, with everything you need to fuel your iso baking hobby.
You'll be able to add in extras to your box—sauces, condiments, olives, wine—even a selection of sausages from LP's Quality Meats.
Just make sure your order's in before 9pm on Thursday for Sunday collection (at Tramsheds) or delivery (Sydney-wide).
For more epic grocery deliveries—head over here.
Image credit: Tramsheds Growers Market