Look, if we've said it once, we've said it a thousand times: we really want to try our hand (and actually be good) at DIY. Not in the 'Dad-going-to Bunnings-on-a-Sunday-morning-to-make-a-bird-bath' kind of way, but more the 'having-your-friends-over-for-dinner-and-humble-bragging-about-all-the-Pinterest-worthy-stuff-you've-made-with-your-own-two-hands' way. Geddit? Good.
So, to help make 2018 the year we actually do what we say we're going to do (here's looking at you, New Year's resolutions), family-run woodworking company Carbatec is giving you the opportunity to realise alllll of your DIY dreams by hosting six epic woodworking workshops!
Running from January to March multiple times a day, in just four short hours you can learn the basics of carpentry, which, LBH, is a genuinely impressive life skill a lot of us never thought we'd master. The best part? You get to leave with a personally crafted wooden masterpiece perfectly suited to your interior décor vibe. The six different workshops will be covering a different piece each time, with the opportunity to make snazzy wooden spoons, stools, serving platters, pepper grinders, table centrepieces AND a brand-spanking new shelf. IKEA flat packing will be nothing but a distant hazy nightmare–not to mention your friends will be well impressed when you tell them you tell them you not only served them a delicious cheese board (check out how to put the perfect one together here), but also hand crafted the platter it's sitting on.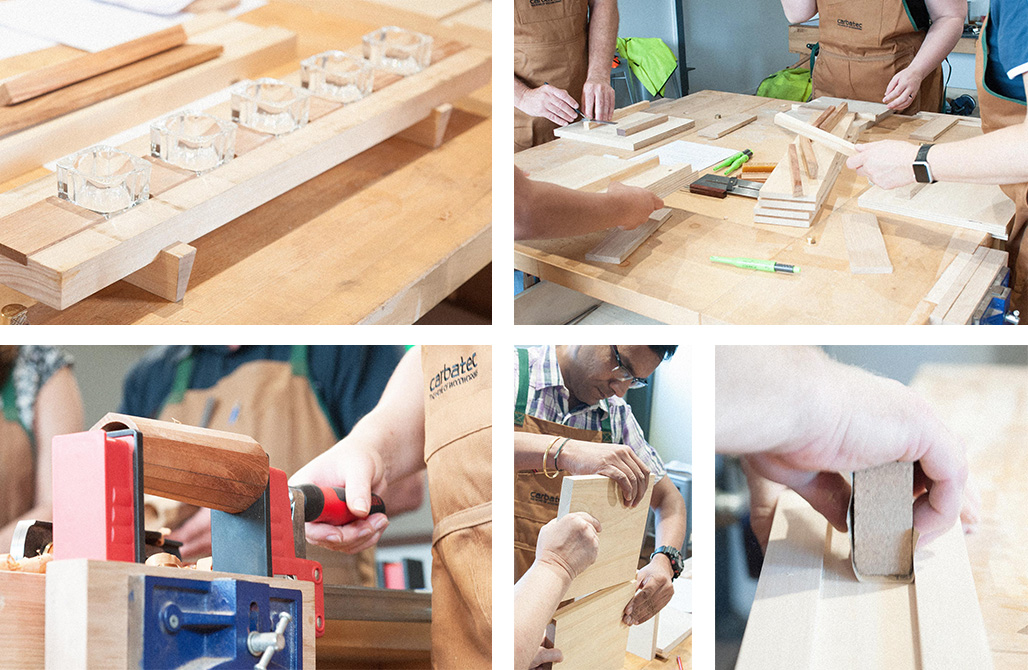 Worried about chopping off the ol' finger because you have no idea what you're doing? Stress less, because being a rookie is totally A-Okay. You can walk in sans tools, materials, skills or knowledge, and the legends at Carbatec will ensure you're equipped with everything you need to make what's sure to be your most prized possession piece. You can keep all 10 fingers, we promise.
Sessions are only $129 a pop and we seriously can't think of a more interesting way to spend a half-day. So friends, what are you waiting for? Grab your pals and book your tickets here because 2018 is the year that you get some mad new skills (and be able to casually say "yeah, I made that...").
The Details
What: 'MakeIt With Carbatec' woodwork workshops
Where: Carbatec Workshop, Wakerley
When: To pick your time and the masterpiece you'll be whipping up, head to their page here.



Image credit: Carbatec / Nobis Hotel Copenhagen
Editor's note: This article is proudly sponsored by Carbatec and endorsed by The Urban List. Thank you for supporting the sponsors who make The Urban List possible. Click here for more information on our editorial policy.