After being announced way back in May and getting us all hyped up for Brisbane Festival, the Fire Gardens event in the City Botanic Gardens has been cancelled due to the extension of the fire ban in Brisbane. The current fire ban imposed by Queensland Fire and Emergency Services on Sunday 8 September has been extended through to Friday 20 September. Though initially rescheduled, the extended fire ban covers almost all of the new dates, meaning the Fire Gardens can no longer proceed as the event's visiting international team of artists is unable to extend their Australian stay further due to existing international touring commitments.
French artists Compagnie Carabosse were the creative crew bringing their world famous fire show to Brisbane and while we were all pretty excited, the news isn't unexpected with devastating bushfires tearing though the Gold Coast and the Sunshine Coast.
Anyone who bought tickets using a credit card will be automatically refunded, while punters who bought their tickets by EFTPOS, cash or Paypal will have to get in touch with QTIX from 18 September to arrange a refund.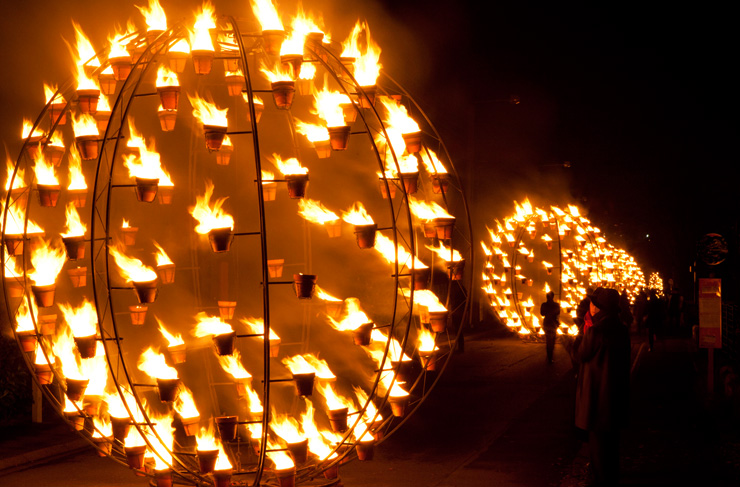 The festival organisers were expecting around 40,000 people to rock up, so there's definitely going to be some disappointed festival goers out there, but in light of the anguish of those who have lost their homes and livelihoods in the fires, it's a decision Brisbane Festival organisers hope ticket holders will understand.
Here's hoping we get an extra special show for Brisbane Festival next year to make up for the cancellation.
Need to get out of town? Check out these eco-friendly hotels in Queensland.
Image credit: Brisbane Festival