When ZA ZA TA opened their doors late last year, they quickly impressed us, and the rest of Brisbane, with their adventurous Middle Eastern fare, stunning Tel Aviv-inspired interiors and uber creative cocktails. But after closing in March for lockdown, they seemed to be waiting for the right time to re-open—and now we know why.
Newly re-opened for dinner from Thursday to Saturday, this exotic venue has launched a cutting edge menu that's entirely vegetarian, inspired by Tel Aviv's vibrant plant-based dining scene and Queensland's impressive local produce. Executive Chef Roy Ner said that ZA ZA TA wanted to transform how people view vegetarian food, by dishing up some of the most unique vegetarian food you'll find in Brisbane.
"Our menu is designed to be easy without much thought for the diner. Sit down, relax, order some of our meze, enjoy something more curated and casually gather with friends for an inexpensive experience. We are staying true to the heritage of our food with ancient recipes and techniques, but we're evolving what we do", says Ner.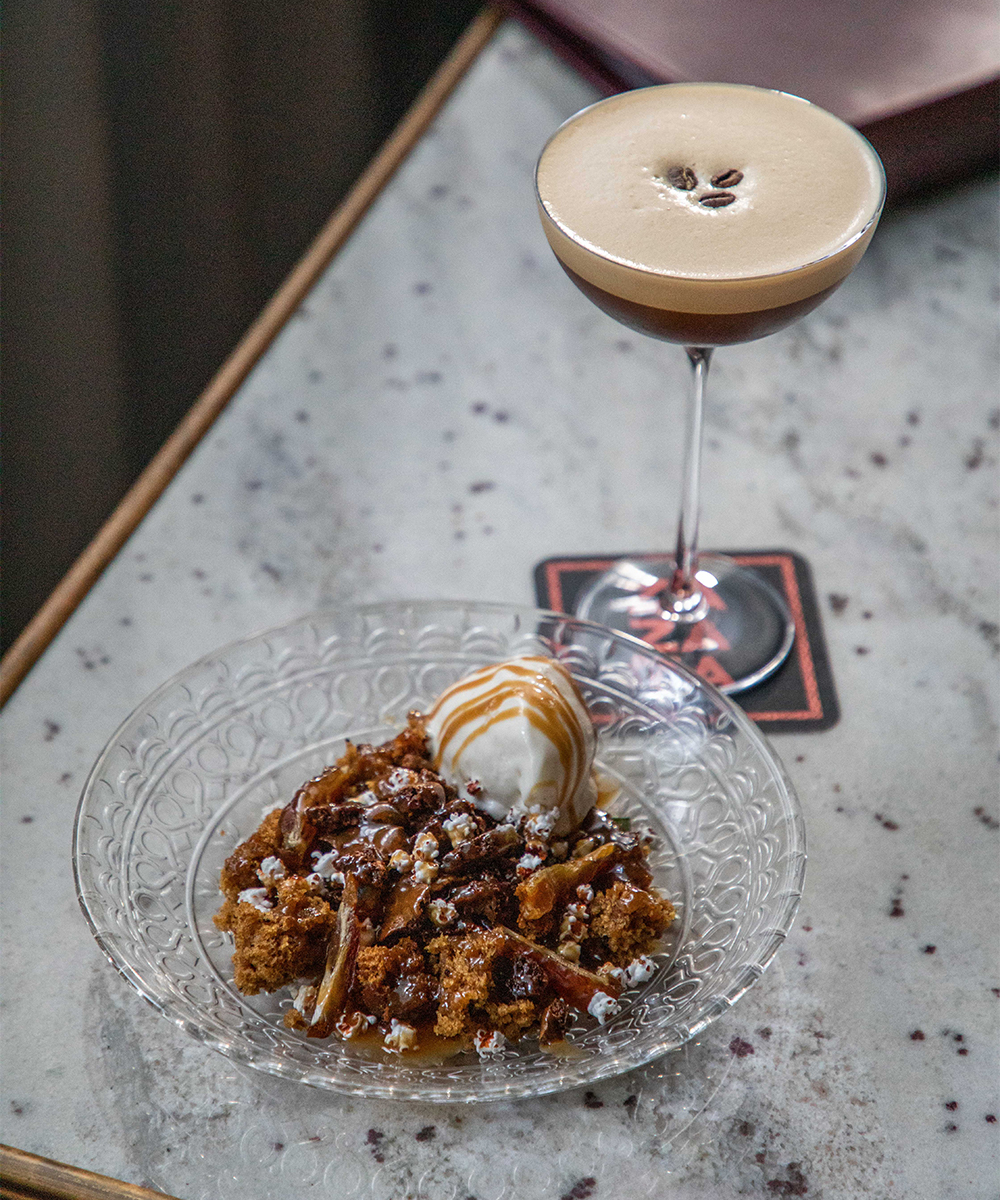 Combining techniques, recipes and inspiration from Lebanon, Turkey, Morocco, Israel and more, everything on the menu here starts from scratch, from the multiple types of bread that are baked in house to the sauces and pickled vegetables used in the dishes. Vegetarian or not, you'll find plenty to tempt you, with a selection of feeds so hearty you won't even miss the meat. Start with a few options from the small meze, like hummus with braised chickpeas and egg, haloumi with pomegranate nuts and honey or silverbeet and feta borek fingers, before moving onto bigger plates like the pumpkin dumplings with burnt chilli butter and cauliflower shwarma with smoked labneh.
And while weeks of testing, tweaking and tasting went into the creation of every dish, utilising cooking techniques that would puzzle even the most experimental of home chefs, Ner has made sure the menu is blissfully uncomplicated. Easy to order and even easier to eat, the full line up of plates won't scare you off, though you may have to do a quick Google under the table on some of them. Finding out just what zucchini baba or eggplant h'raime is will probably only make you want it more though, let's be honest.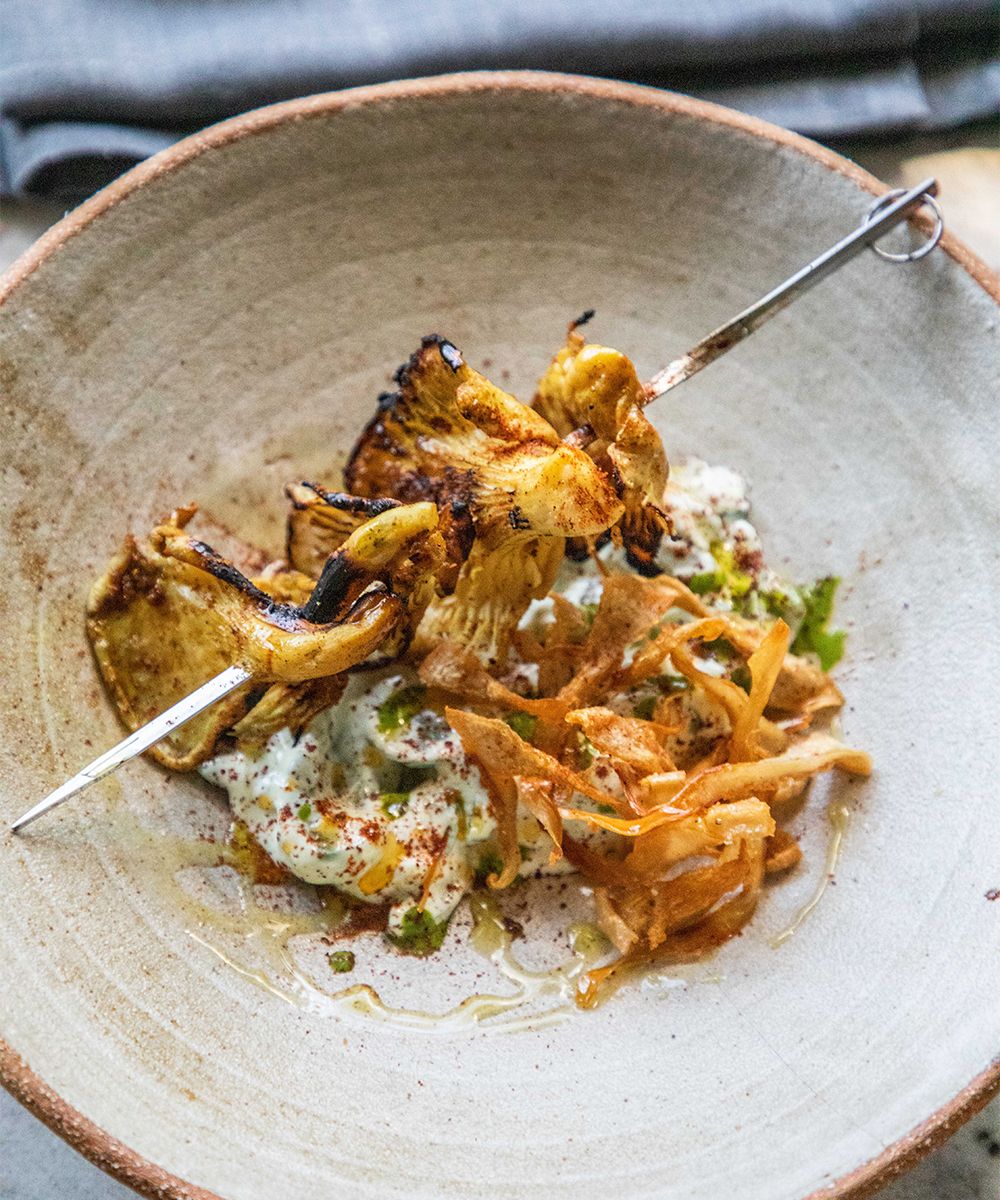 Located under Ovolo The Valley, ZA ZA TA might be exotic in name and in menu, but step into the stunning interiors here and you'll still encounter a local feel. Spreading across several rooms, with multiple cosy nooks and corners, classic Queenslander style architecture has been blended with velvet lounges, colonial furnishings and Persian rugs to create a kaleidoscope of colours, textures and themes that together, somehow just work. You'll feel like you just stepped into a real life Pinterest board, and that's before you're even shown into the vibrant dining room.
Over in the airy bar, a new cocktail menu is also soon to launch shortly, and trust us when we say you'll want to stay tuned for that. In the meantime though, ZA ZA TA is open Thursday to Saturday for dinner, and you can find all their details here.
Here's 15 other Brisbane restaurants you really should have eaten at by now.
Image credit: Ranyhyn Laine and ZA ZA TA