If you're heading all the way to Coachella you'll be doing yourself a huge disservice if you don't check out what Palm Springs has to offer. Among the ground views of the San Jacinto mountains and sporadic flourishings of palm trees, this arid oasis is a thriving precinct for thrift shoppers, hikers, party-goers and those of you who love to laze by the pool for hours on end. Elizabeth Taylor and Elvis Presley didn't shack up here for no reason.
Here are the best things to do in Palm Springs during Coachella. And by the best, we mean the important things like tacos, brunch and all of the shopping.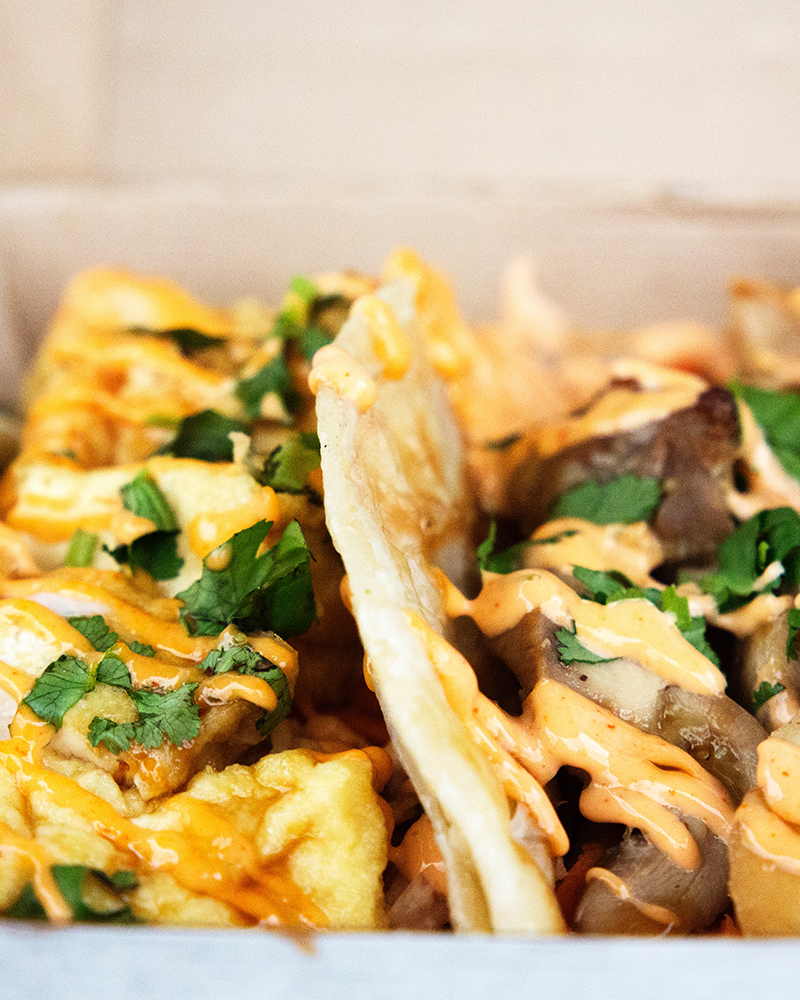 Tacos
El Mirasol Cocina Mexicana
This place is fam-owned and will no doubt give you your fix for all things tacos. Plus, there's one hella cute festive patio featuring bright brollies and lush greenery so how can you not.
La Perlita
We've got four words for you—grilled chicken soft taco. Do it. It's basically everything you want a taco to be, juicy, tender and ridiculously flavoursome. This place really is a delicious gem around these parts.
El Jefe
Located inside The Saguaro hotel, you'll absolutely feel like you've hit the jackpot with these delicious little wraps of gold. Think tacos packed with short rib, ranchero sauce, sliced avocado and a heap of other fillings like potato, pork and fish.
Shanghai Red's Bar & Grill
Here you'll find nothing less than some of the best seafood tacos around (cue the Baja fish taco which is a major hit for basically anyone) and these guys even have a famous 'white sauce' you're bound to go crazy for.
Rio Azul Mexican Bar & Grill
Apart from just straight up having super tasty tacos, Rio Azul should really be on your radar for its famous 'Street Fair Thursdays' which will see you ordering a crazy number of the good stuff because crispy tacos go around for no more than two bucks. Yep, you're definitely going into a food coma with fillings like deep-fried calamari, marinated strips of beef, slow roasted pork and sauteed shrimp.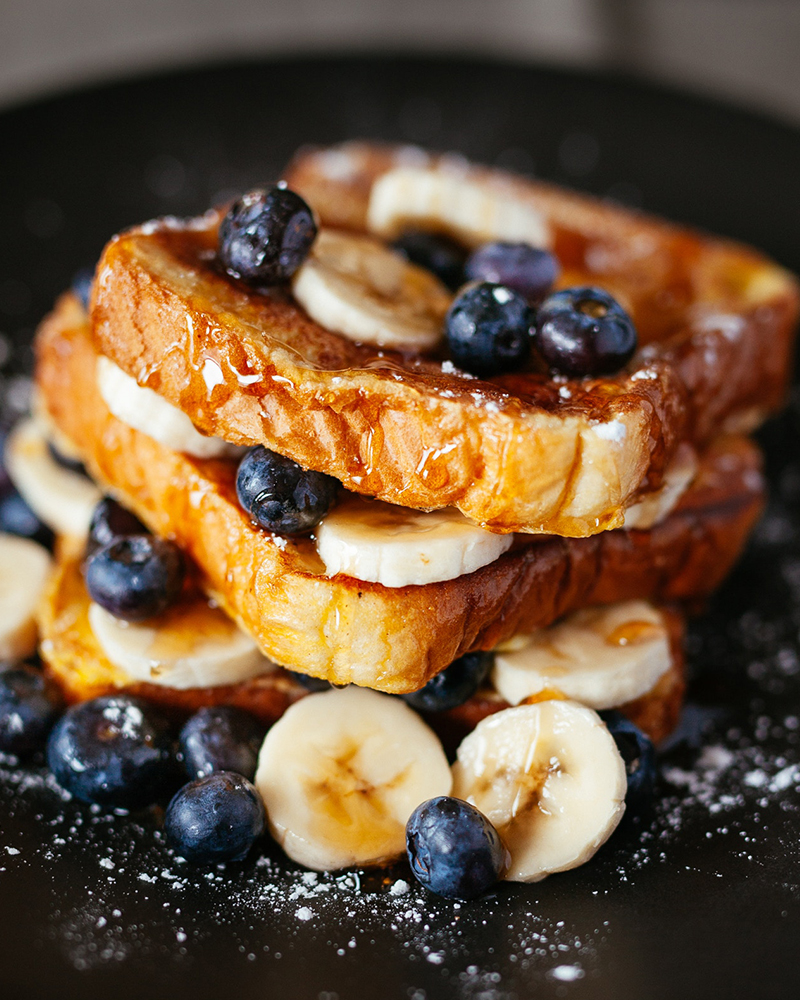 Brunch
Norma's
So there's no denying this one's a little bit shmancy but when an eatery is this damn pretty and the food is that damn good, we're willing to turn a blind eye to the cheque. Expect an open-air terrace that serves breakfast all day and night (yes you read that right) where you'll find goods like oatmeal brulee, smoked salmon bagels and just quietly, a baklava sundae.
Palm Green's Cafe
Welcome to the resident vegan joint of Palm Springs where organic juices and wellness shots are a staple when ordering. There's a bloody great hummus and avocado toast you should know about and a housemade mushroom burger that's life changing.
King's Highway Restaurant
Think avocado on toast, granola and chilaquiles which by the way are all on offer until 2pm here (you know, in case you need some extra time to recover).
Cheeky's
You could be in for a hefty wait but this bad boy is packed to the rafters for a damn good reason. Cheeky's is an institution around these parts and plates up local, small farm food. You'll find the basics well covered here (including perfectly cooked eggs and their famous bacon flight) plus a heap of salads and sandwiches.
Broken Yolk Cafe
This place churns out breakfast burritos, French Toast and ridiculous chicken waffles, so no matter how mean your hangover is, they'll have you stuffed (in a good way) on all fronts.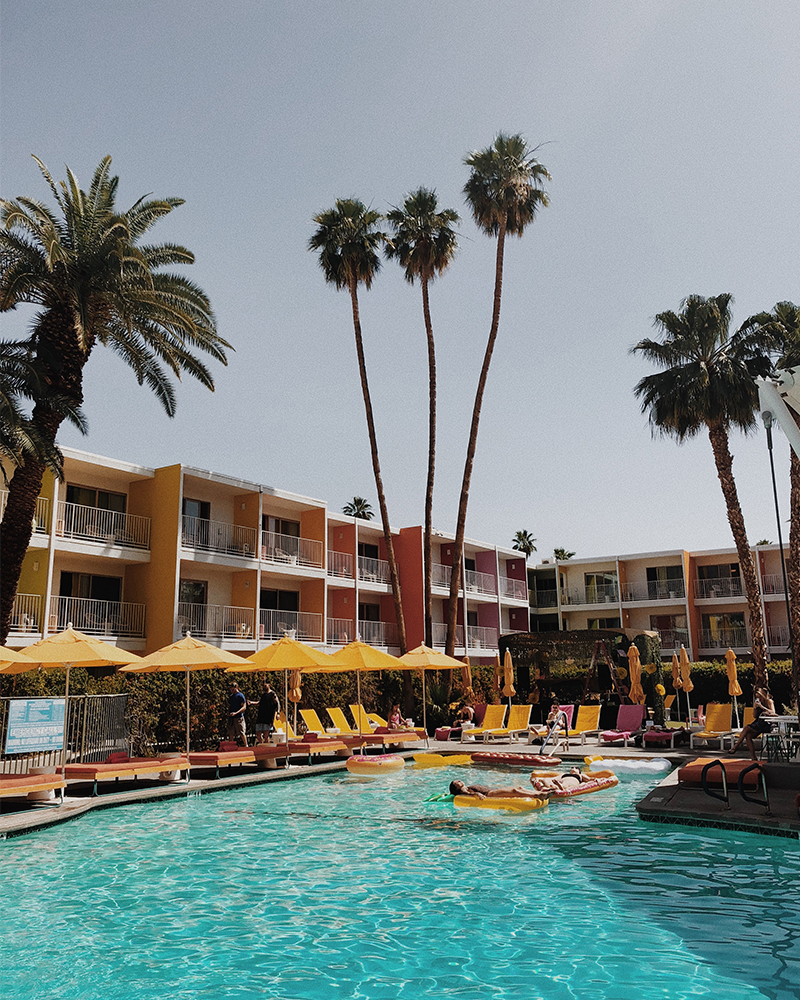 Things To Do
Palm Springs Aerial Tramway
To sum things up, if you miss this, you miss one of Palmy's most iconic attractions and let's be honest, that would be kind of embarrassing. Sure, it's a basic tourist move but we promise the view at the end is definitely worth it.
Miramonte Spa
You'll also want to pay a visit to Miramonte Spa, a cool resort where you can buy a day pass and enjoy all the luxe treatment ever. Think steam rooms, heated pools, whirlpools, cabanas all with the epic views of the mountains. Yep, we know where you'll be recovering from all the crazy, and did we mention their restaurant is out of this world tasty? Because it is.
Joshua Tree National Park
There are some bloody amazing places in this world and Joshua Tree is no doubt one of those places. Here, the Mojave and Colorado deserts come together in 800,000 acres of pure natural beauty and yep, you'll want to have your phone juiced up to 100 per cent. Hot tip: the visitor centre is a little while away from the park (read: you can't walk from the info centre to the park) so prepare accordingly.
Agua Caliente Indian Reservation
Hiking trails, 20-metre waterfalls, rock art and some mighty fine sunrises and sunsets. Yep, that's the full package when you hit up this reservation which means picnics on giant rocks by running streams are a total necessity.
Elvis Honeymoon Hideaway
What's Palm Springs without a little bit of the Presley vibes? You can jump on a tour of Elvis' 5000 square-foot house in the sixties and has been donned a mid-century Modernism icon and yes, it's well and truly house goals.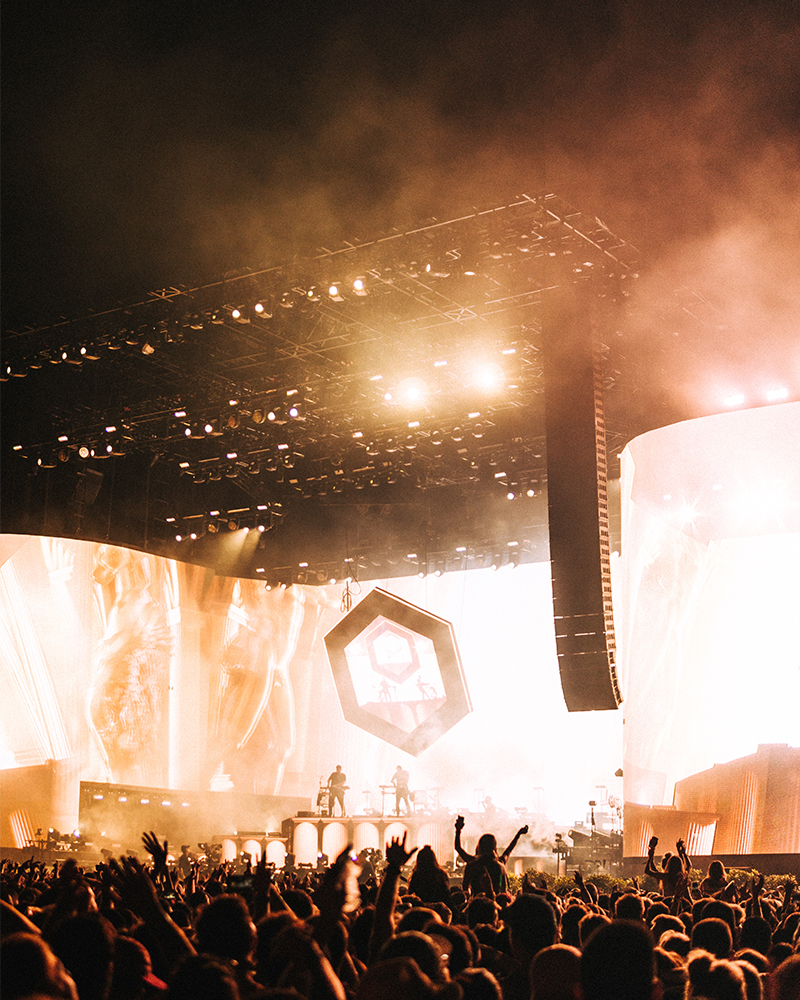 Parties
Day Club PS
Taking place at the fancy Hilton Palm Springs, this day time pool party will feature a tonne of international DJs and just so you know, it's not for the faint-hearted.
Skrillex House Party
Every year, Skrillex hosts an epic house party for one night of Coachella. These bashes are usually packed with cameos from Flosstradamus and Zedd so our advice to you? Keep your ears and eyes peeled.
Basecamp
Basecamp is pretty much your one-stop location for everything you could possibly need come Coachella weekend. We're talking bell-tents, RV sites, pool parties, DJ sets, cocktail bars and a heap of art installations.
Neon Carnival
No surprise the biggest party of them all requires you to know someone to get exclusive access to this swankalicious carnivale packed with a ferris wheel, games, booze and dancing.
Nylon's Midnight Garden Party
An annual event, Nylon knows how to throw a VIP bash and we thought you ought to know that in past years, the likes of Leonardo DiCaprio and Katy Perry have paid a visit. You know the drill.
Desert Gold At Ace Hotel
Unless you've been living under a rock, you should know the Ace throws up an annual hotel-wide hangout during both weekends of Coachella. Previous parties have seen an epic lineup of bands, DIY crafts, pop-up shops and haircuts (of all things).
Desert Weekendr
Resort Saguaro hosts a series of pool parties during the first weekend of Coachella and they're the stuff 'gram dreams are made of.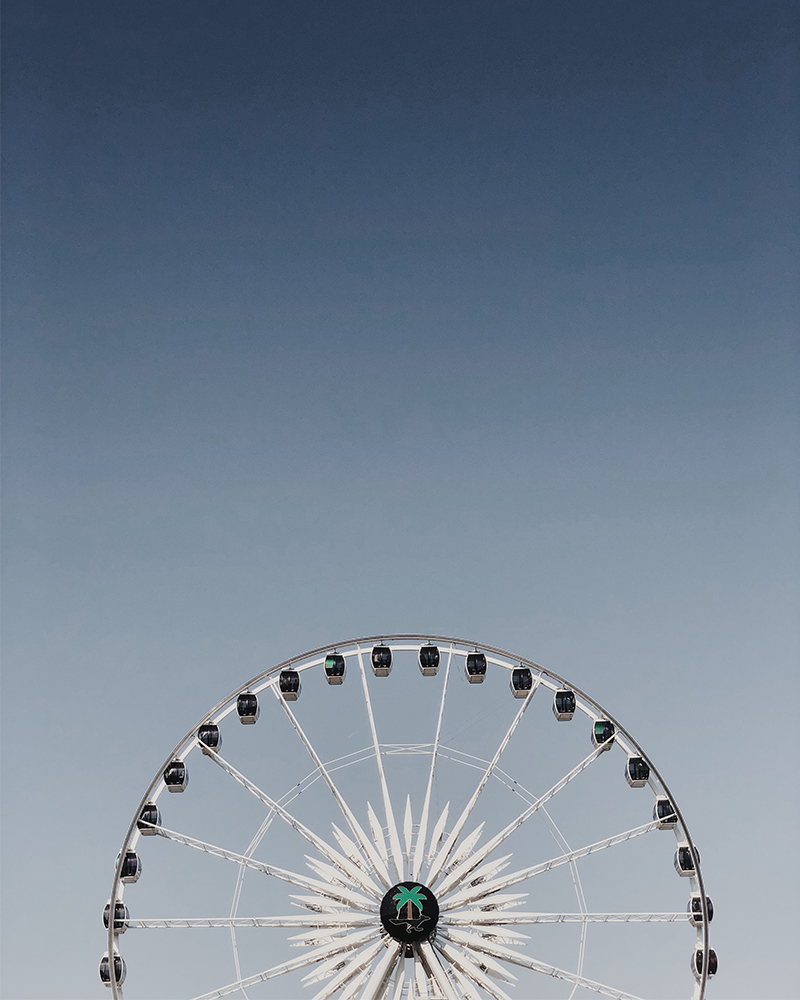 Shopping
The Frippery
Here you'll discover the colourful bundle of pre-loved goodies all fit for vintage resort and boho wear (you're in the desert, why not?). Think European glasses from the 50s and vibrant caftans.
The Fine Art of Design
The knicks and knacks you find here are dainty and glorious all in one. It's a well-known fact this place is an absolute trove for hard-to-find designer items which means if a little 70s Yves Saint Laurent or a bit of 90s Alexander McQueen is on your radar, then we're pleased to say you've come to the right place.
Villagefest
It's worth coming a day earlier for this giant indie market with over 200 booths of handcrafted goods, so worth it that they take over several blocks of downtown Palm Springs
Image credit: Andrew Ruiz, Peter Roberts Jr, Joseph Gonzalez, Aran Mtnez and Bobby Stevenson