Coming in hard from rave reviews and hailing from the Sundance Festival, the I Am Mother trailer has just dropped and prepare to be chilled to the bone.
It's been dubbed as one of the best films to come out of the 2019 Sundance Film Festival, so good in fact that Netflix jumped on the sci-fi thriller and nabbed the distribution rights stat.
I Am Mother is the creation of Australian director Grant Sputore, and follows a teenage girl (played by Clara Rugaard) who is one of the first of an entirely new generation of humans to be raised by Mother (Rose Byrne).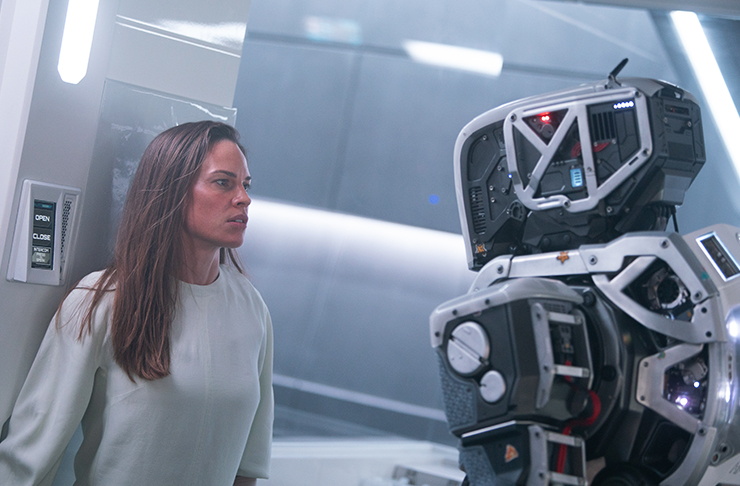 The twist? Mother is a robot designed to repopulate the earth after the extinction of humanity. With the surface no longer inhabitable, Mother has raised the girl in total isolation underground.
But the pair's strong bond becomes threatened when an injured stranger (played by Hilary Swank) arrives with information that questions pretty much everything the daughter has been told about the outside world and her Mother's intentions.
You can scope the eerie trailer below and brace yourself for some seriously realistic robot creations.
I Am Mother is locked to land on Netflix on June 7.
Want more on Netflix? Here's every movie you need to watch right now.
Image credit: Netflix