No, your eyes are not deceiving you—if you've noticed there's something creeping around Robina Town Centre, you're correct. The shopping precinct just welcomed an invasion of Arthropodal Mini Beasts and we think they're kinda cute.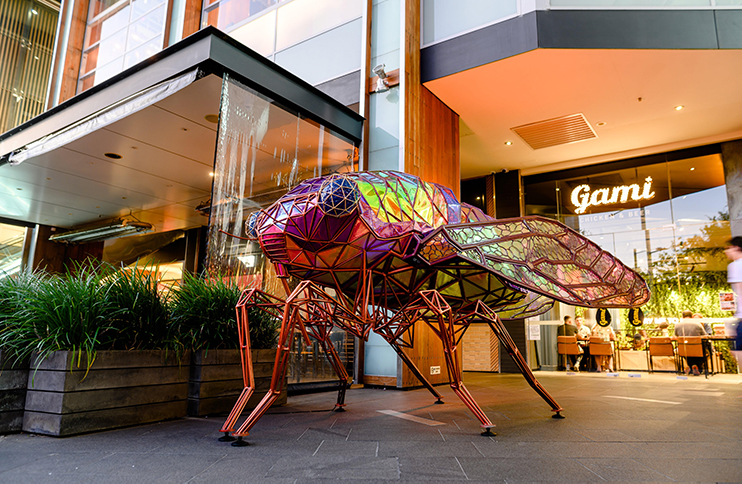 There's nothing 'mini' about these beasts though—some of them tower at a height of four metres and they're a sight to behold. A hybrid between nature and technology, the 'Mini Beasts' installation is a collection of beautifully curated insects with bodies be-jewelled in lights, colourful textiles and equipped with sensory and audio technology to enable them to respond interactively.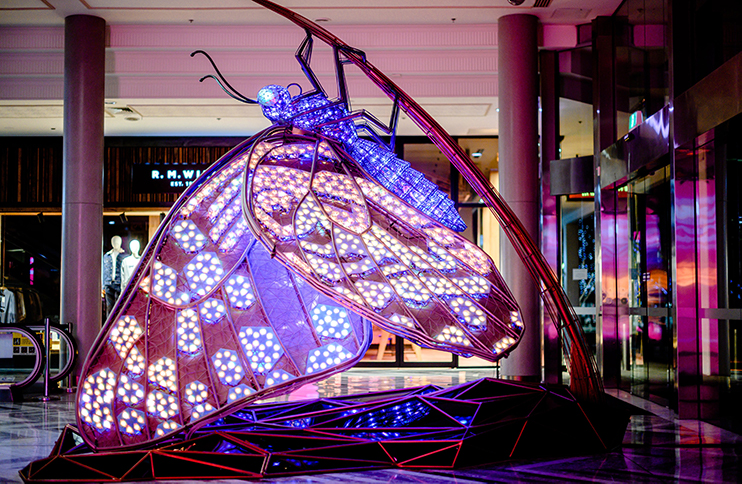 The whole mesmerising affair is the creation of award-winning conceptual artist Nicholas Tory who designed the immersive project to create colour and movement that'll stop people in their tracks. We all get a bit zombie-like when we're shopping for a long time, so what better way to reset your eyeballs than stare at giant colourful insects?
If creepy crawlies freak you out, the size, colour and beauty of these particular beasts might be enough to put an end to your phobia, but don't take our word for it.
The Mini Beasts installation will be at Robina Town Centre until 28 August, so head there and see what all the fuss is about; you won't be disappointed.
The Details
What: Mini Beasts Installation
Where: Robina Town Centre, Robina Town Centre Dr, Robina
When: Until 28 August
For more info, click here.
Looking for more cool stuff to do this weekend? Check out our weekly round-up.
Image credit: Supplied