If anyone still thinks the Northern Rivers region of NSW is made up of sleepy little towns, they are sorely mistaken. Do the towns of Brunswick, Byron Bay, Casuarina and Pottsville possess an incredibly alluring, laid back vibe that makes you want to up ditch the 9 to 5 and have a sea change? Yes! But they're also boasting some of the country's most dynamic and interesting eateries, helmed by incredibly talented chefs. Case in point, Pipit, Pottsville's newest resident and acclaimed chef Ben Devlin's first stand-alone venture.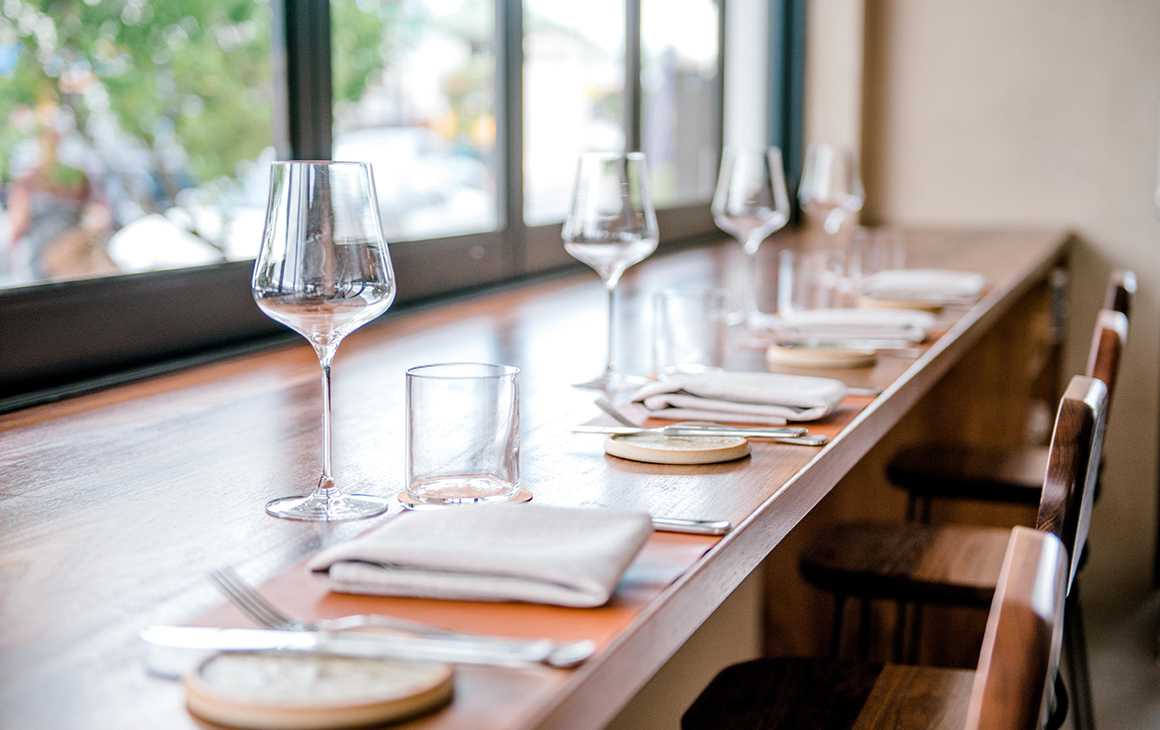 After making a name for himself and winning numerous awards while at Esquire in Brisbane and a successful four-year stint at Halcyon House's Paper Daisy, Devlin decided it was time to branch out on his own. And we're so glad he did. Joining forces with his partner Yen Trinh, 40-seat restaurant Pipit delivers a venue that provides the luxury of fine dining—excellent service and beautifully-plated dishes—with the charm of your favourite local—a laid back, communal vibe with a reasonable price point.
"Ben's CV certainly has a lot of fine dining on it, but we really just want Pipit to have the quality of fine dining but not the seriousness of it," explains Trinh. "There's no white tablecloths here, we're by the beach, you can come in thongs, you don't need to be wearing a suit."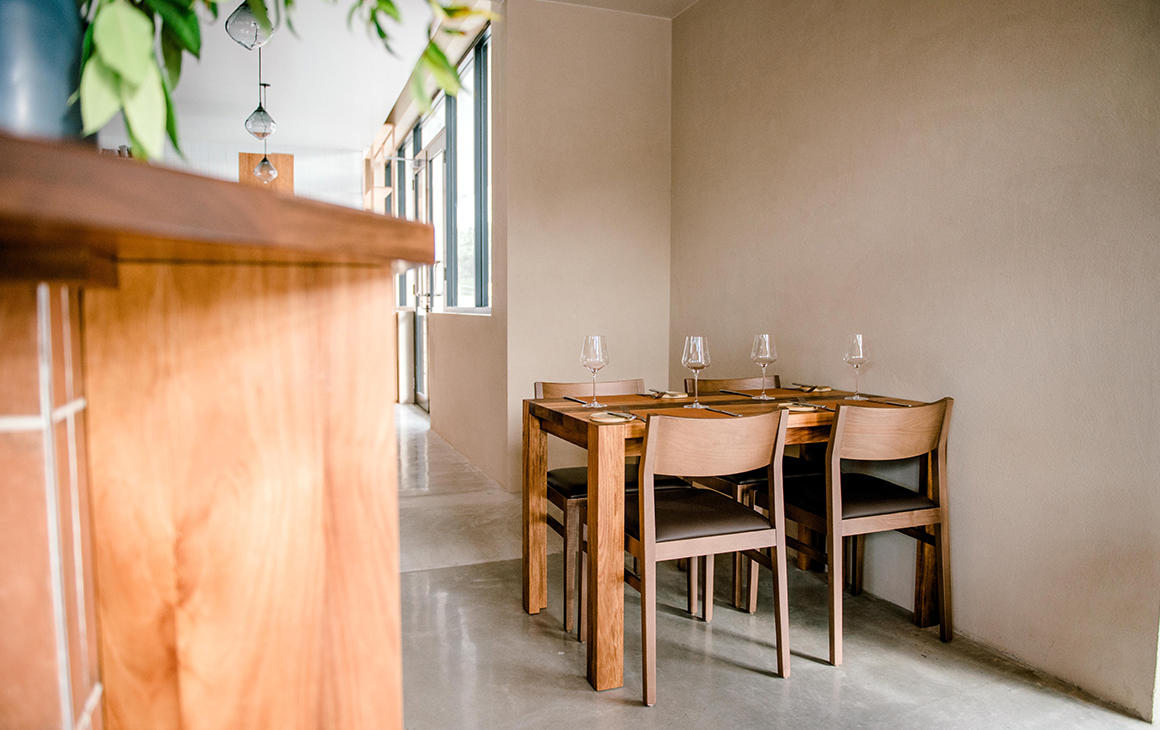 Pipit, which sits pretty in a new building on Coronation Avenue, is all about breaking down the barrier between chef and diner. The open kitchen takes centre stage, with counter seating giving patrons a front row seat to see Devlin and his team of talented chefs work their magic.
The interior was designed to reflect the area, think: airy yet cosy with polished concrete floors, earthy tiles, warm timber and exposed ceilings. Every corner of the space has Trinh and Devlin's touch. From the pale linen napkins and buttery soft leather placemats to the bread and butter dishes—crafted by GRIT Ceramics the mottled colour is made using ash from Devlin's grill.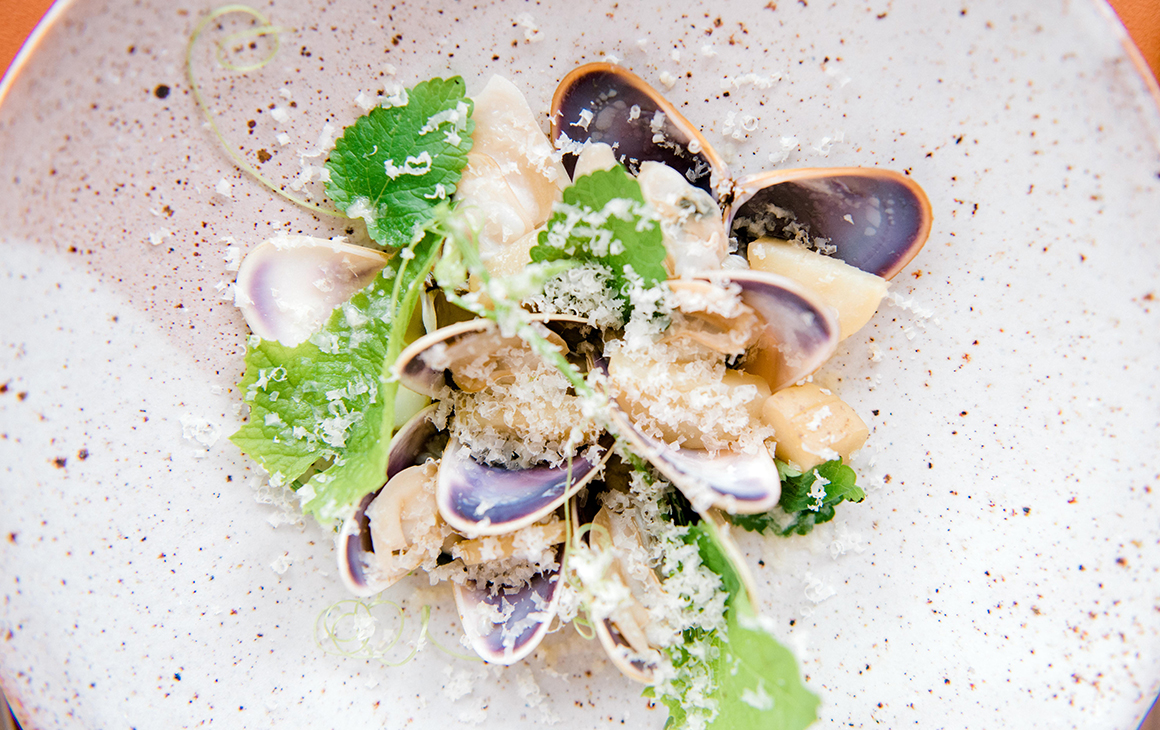 The menu is of course, equally as thoughtful. With a passion for utilising locally sourced ingredients, the menu features mouth-watering eats like, steamed pipis with kelp, potato, macadamia and wing beans. The pipis are sourced from a local indigenous group, Currie Country who hand-harvest them from Fingal to Pottsville.
Then there's the local grilled spatchcock with squash, huitlacoche and bunya nut which comes from a Queensland pine. And you can't go past the spent beer grain parfait with custard apple and wattleseed ganache using barley malt leftover from Stone & Wood's beer production up the road in Byron Bay. One mouthful of this and you'll be booking your return visit.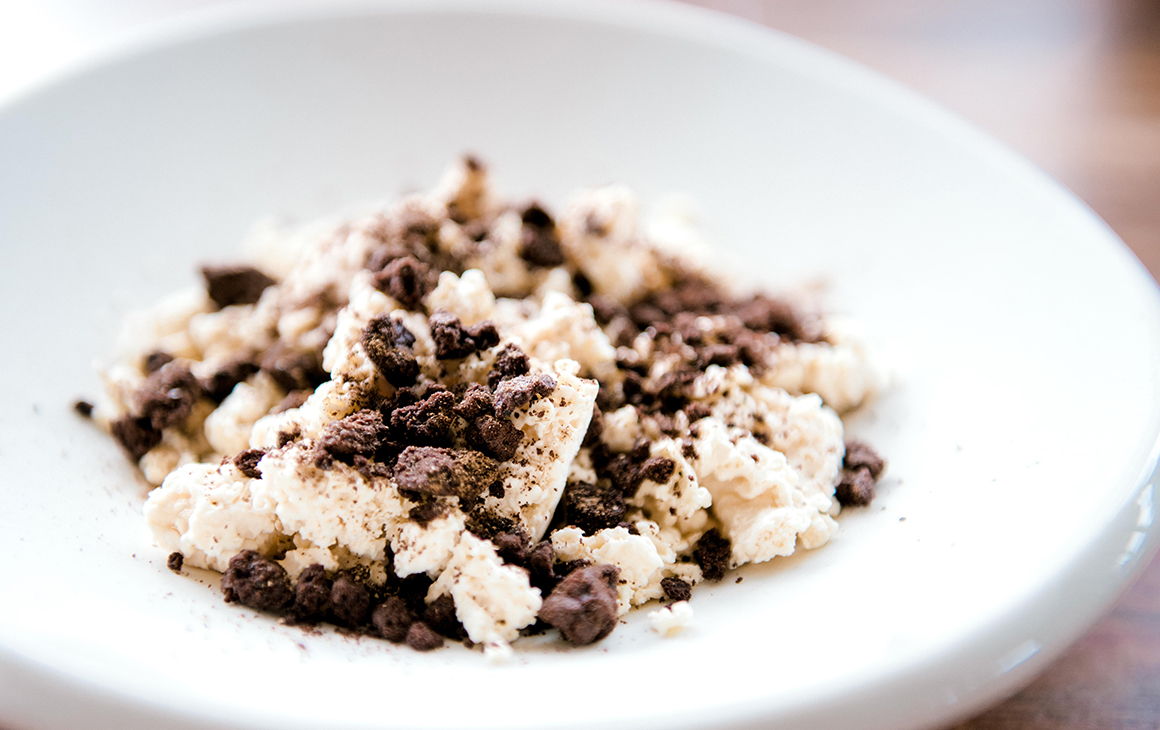 If you're the kind of person who struggles to make a decision, we recommend opting for the set menu available with four or seven dishes, plus wine pairings.
Tipple-wise, expect local brews from Stone & Wood, Balter and Black Hops as well as natural wines from the Yarra Valley to Sicily. If you're after something a little headier, their curated but exciting cocktail list has you covered with tasty sips like the Mac On Mac, using Brookie's Dry Gin, Riberry vermouth and macadamia oil and the Dark & Husky, with Husk Agricole, cane juice, ginger and lime.
Whether you're fortunate enough to be a local here or are planning a short roadie south, we guarantee you'll want to become a Pipit regular.
Image Credit: Kaitlin Maree Photography for Urban List