Solo: A Star Wars Story is one of the most eagerly awaited flicks of 2018, and Queensland, we know the best way to celebrate its cinematic release on 24 May. We've whipped up a go-to-guide for experiencing Australia's sauciest state based on your favourite Star Wars character.
Unsure which new character is your doppelganger? Take our quiz here first!
Now, put your Ford [Millennium] Falcon in park and get ready to make this galaxy adventure your own.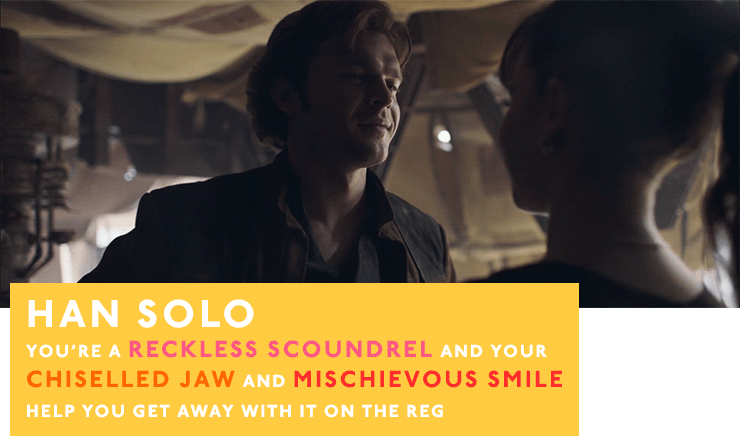 Scout Out The Best Tex Mex In The Galaxy
You're about to find your second Corellia in California Native. This relaxed Cali' eatery has the best tex mex in the galaxy, as well as a boutique bar and a relaxed interior. A few outback regulars you might run into are burgers, tacos, chowder, Californian wine, craft beers and cocktails.
Swap Bantha Milk For Tequila
You won't find any Bantha Milk on tap at Johnny Ringo's, but you will find plenty of tequila—and in our opinion, that's way more appetising. With a strict outback theme and the best (and warmest) happy hour this side of Hoth, there's nowhere else you'd rather be than on the back of their mechanical bull.
Make A New Beastly Bestie
It's time to ditch the Tauntaun and mount a more grounded beast at Tassiriki Ranch in Byron Bay. This brave adventure will take you on a day trip to the Gold Coast on the back of a gentle steed as you take in the pristine natural beauty of South Ballina Beach. You can be assured that it'll be a nice break from saving the universe.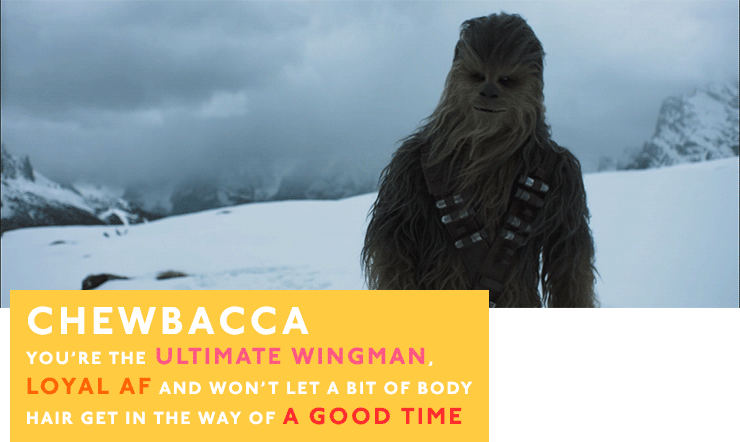 Clock Some Creature Cuddles With Coffee
Run a comb through all of that hair and hot-foot it to the Lucky Cat Cafe in Annerley. This popular hotspot is a combo of everyone's two favourite things: cats and coffee, and it's more popular than a Wookiee warrior in an inter-galaxy war. Sorry, no bowcasters allowed, but you can enjoy a cappuccino and some cat cuddles too. Make sure you book online ahead of time to secure your pats.
Get Loose And Do The Hairy Hula
Unleash your inner animal with a trip to Jungle Bar in Brisbane's West End. This Tiki rum bar is basically a hand-built bamboo hut that serves up tropical cocktails, a plethora of different rums and a tasty collection of beers. It's a great place to put your hairy feet up and relax after a long day of saving the universe.
Play With Your People At Farm Animal Rescue
Just in case saving the universe isn't enough for you, you can also give a helping hairy hand to the folks at Farm Animal Rescue. Enjoy a private walking tour of the sanctuary and meet the many animals in need, or even choose to use your Imperial Credit for good and sponsor one of them.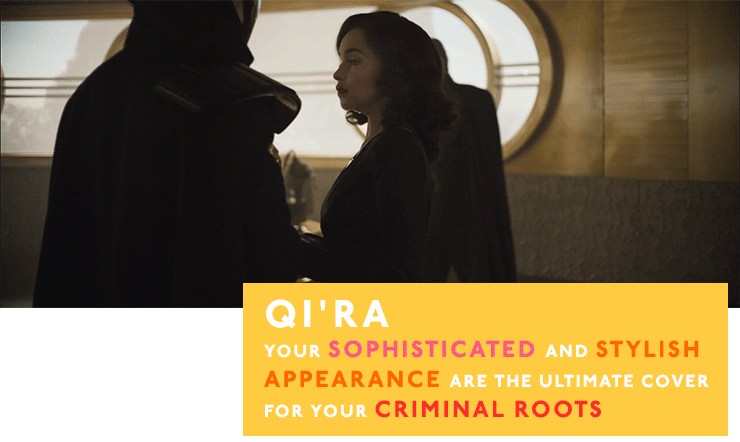 Ritz Things Up
Hop on the group chat and rouse the rest of your Corellian gang because we've found you the perfect ritzy meal out. Brisbane's favourite Asian-fusion restaurant is none other than Madame Wu which boasts nothing less than stunning river views and the most glamorous of menus. Treat yourself to an extensive list of cocktails, some private dining booths and even an exclusive view of Story Bridge.
Choose Between The Light Side And Dark Side
If there's ever been an excuse to escape a deeply entrenched galaxy crime ring, it's for a trip to Blackbird Bar & Grill. This institution is made up of one beautiful restaurant and no less than two bars. Its Gatsby era decor and river views make for a stunning setting for a cocktail or six. The only this is, when you arrive at both bars, you have to choose between the 'light' side and the 'dark' side.
Find Your Signature Scent At Libertine
No high-class criminal is complete without her signature scent. Find yours at Libertine Parfumerie where you can browse through shelves of luxury fragrances, bath and body goodies, skincare and cosmetics. You can even partake in one of their famous Perfume Masterclasses. Just make sure everything you leave with is paid for...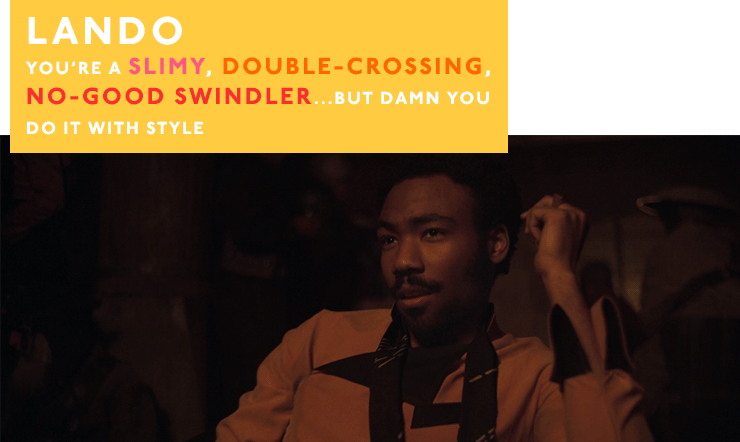 Kick Your Feet Up At The Cambus Wallace
It's time to leave the sanctuary of Cloud City for a hot second and try your luck at The Cambus Wallace menu. This sultry restaurant and nautically themed rum and whisky bar is every Baron Administrator's paradise. Expect live music, DJs and a rotating menu of delicious mains such as whiskey glazed ribs, arancini and charcuterie boards. You'd also be rude not to wrap your lips around a Kraken spiced-rum espresso martini.
Whisk Yourself Away For Whiskey At The Gresham
Fly into the CBD for an epic selection of whiskeys, rums, scotches and cocktails at The Gresham. Home to the thirsty after-work crowd, this not-so-secret speakeasy is the perfect place for a mid-flight pit stop. It's also a great place to stop by in the morning for a hot coffee courtesy of Toby's Estate.
Win Back Your Riches With A Game Of Poker
While Treasury Brisbane doesn't have Sabacc, it does have poker, and that's probably for the best given your track record. Round up your mates (the richest ones, of course) and head to the cas for a tournament to win back your riches.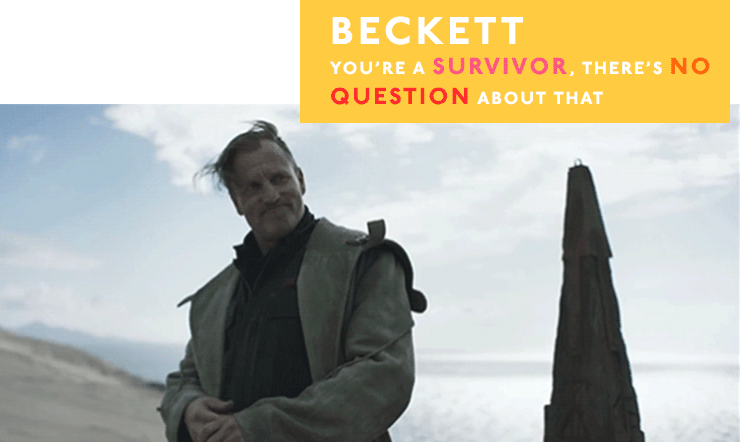 Celebrate Like You Just Blew Up The Death Star
Grab your Ewok buds and celebrate like you just blew up the Death Star at Side Street Kitchen. This popular pit stop serves up all of your breakfast favourites, alongside fantastic coffee. And after tirelessly training a young Han Solo, you'll need to get your hands on the Workman's Burger, complete with hash brown, fried egg, bacon and hollandaise, sandwiched between two toasted slices of Turkish bread.
Join Some Other Scoundrels For A Late Night Tipple
If there's ever been a time to raise your blaster glass, it's at fitz + potts. Started by a couple of drink fanatics, this dive bar slash beer garden shows off the best in small-batch craft beers and Australian wines. And to top it all off (and line your stomach), they promise delicious jaffles and cheese as well.
Sip On Whiskey At A Secret Bar
You may have heard of Tomcat on your galaxy travels, but did you know it's also a portal to a secret bar? If you can find the entrance, The Boiler Room is the perfect hideout and watering hole for the weary criminal-cum-mentor. Typical of all of your favourite grungy hotspots, it's complete with graffiti-covered walls, cocktails on tap, craft beers galore and pizza made to order.
Solo: A Star Wars Story in cinemas 24 May. Get tickets now!
Editor's note: This article is proudly sponsored by Lucasfilm and endorsed by The Urban List. Thank you for supporting the sponsors who make The Urban List possible. Click here for more information on our editorial policy.
Images: © 2018 & ™ Lucasfilm Ltd. All Rights Reserved and Ariana Gillrie