So you're officially the first person in your squad to become a parent. Firstly, congratulations you adult, you. Secondly, we feel ya. Sometimes parenting isn't what you expected it to be and when you haven't slept for three days weeks months straight, it's kinda hard to relate to your friends who don't have kids.
We totally understand, and the pram geniuses at Bugaboo (who have just launched Bugaboo Fox!) do too. That's why we've teamed up with them to bring you this super relatable list of things that happen when you're the only friend with a kid.

Midweek cocktails with a side of instagrammable cheese? LOL. Those days are long gone. The most Insta-worthy thing your life right now is your kid. Obvs. Bring on the #bulklikes.

These days babysitters cost more than dinner at a fancy restaurant does. Luckily, every single person you know practically fights over who will babysit next. Helllllllo, social life. You're officially back in the game.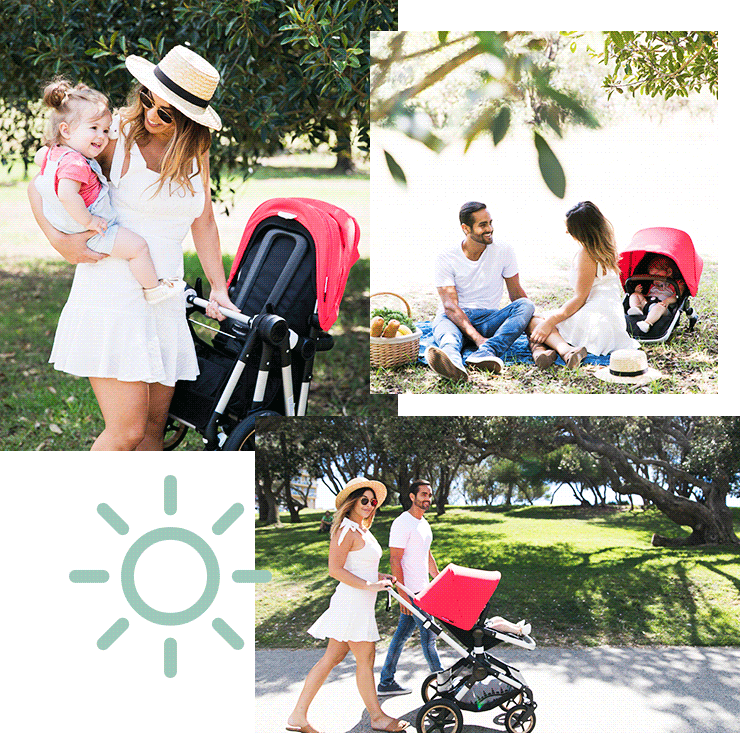 Speaking of your social life, it's completely different than you remember. Now that you've got a child, the all-nighters aren't exactly what they used to be. Sunday afternoon picnics are your new go-to (mainly because they involve cheese and sunshine), followed closely by long lunches at a trendy family friendly bar, which seem to everywhere these days (Coogee Pav is our top pick).

When we say everyone, we mean literally everyone. Your school friend who can't go three weeks without losing their phone, your 21-year-old sister who doesn't have a maternal bone in her body, the checkout chick at Woolworths... these are also the people who don't know how to change a nappy to save themselves. Amateurs.

The Bugaboo pram is to parents what Gucci loafers and a Dyson hairdryer are to millennials—the bee's knees. All you want to do is talk to someone (ANYONE!) about how great the new Bugaboo Fox is and ain't nobody understands. It's a tough gig when you can't share your excitement about a 9.9kg one-piece fold pram over a coffee. At least your partner gets it.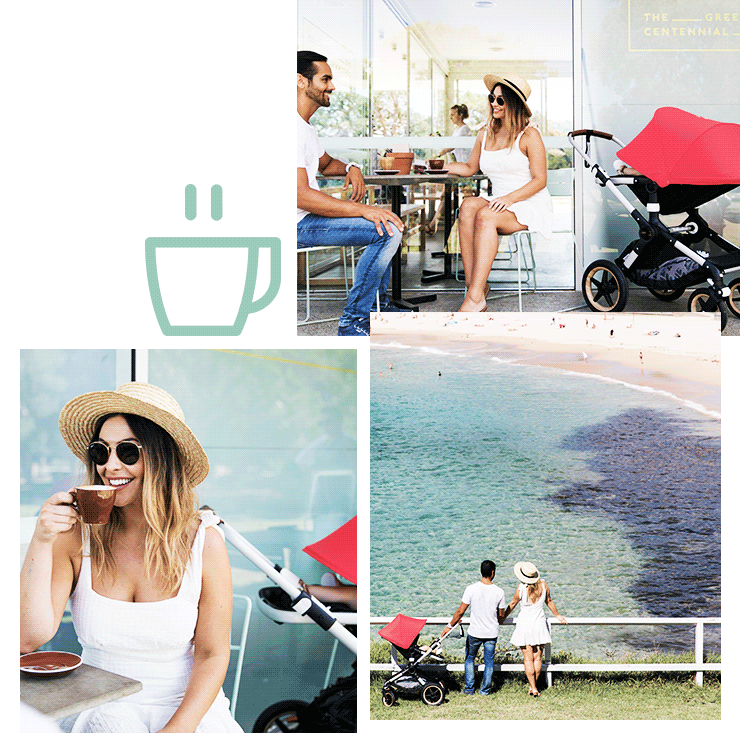 You've never been so skilled at spontaneity in your life. Seriously. You never know when you're going to have deal with vom all over your brand-spankin' new dress but you now know how to nail it like a boss. Kudos to you.

You might want everyone in your girl gang to have kids so you're in this together (and make convincing them a top priority), but in the meantime, you have to become a YES! parent. We all know what that means. Say 'YES!' to road trips, say 'YES!' to beach dates and say 'YES!' to midweek drinks!
Editor's Note: This article was produced in partnership with Bugaboo. To find out more about who we work with (and why!), read our editorial policy here.
Design credit: Sarah Law | Image credit: Federica Portentoso